For many women, tightening and toning the lower body is one of the hardest things to do! Our super strong fitness trainer Nathalia Melo knows all too well how hard it is, which is why she has sorted this budget lower body workout that is not only good for you, your wallet but also your time.
As a mum on-the-go, you're going to need as much lower body strength as possible to keep up with your active kids (and shift stubborn fat of course).
We're sharing Nathalia's favourite workout from the 28 Days Stronger program available in The Healthy Mummy app as part of the 28 Day Weight Loss Challenge.
And you can try it now, for FREE.
Nathalia has been a fitness fan from a young age and she loves to find workouts that not only help her goals but she enjoys. This love of fitness has led to her gracing the covers of Cosmopolitan, HERS and Fitness RX. As a Pre- and Post-Natal Certified Trainer and mother of two, Nathalia knows how to adapt her workouts during every stage of a woman's life.
She is also a mother of 2 who understands the need to keep your lower body strong. So how does Nathalia involve her kids into her workouts?
"I take mine with me to the gym every day, they have childcare at the gym, and they love it there. I do like working out from home and it will give you the same results if you push yourself in any environment. My two and three year old kids have developed an appreciation for fitness in their bodies so young. Whenever we drive past the gym, my son points at the gym and says "gym", "gym" "gym" so it's pretty cool."
Work your lower body on a budget with our Super Fitness Trainer
This workout is so quick and easy you can do it anywhere, plus with little to no equipment it's the perfect addition to the budget conscious mums exercise routine.
Knee Lifts
These are essentially walking on the spot but lifting your knees closer to your chest in order to work your muscles further.
Do 10 reps.
Sumo Squat
For this exercise you need to stand with your feet out wide, toes pointing out. You can keep your balance by holding your arms in front of you.
Lower your body until your butt is in line with your knees while still protruding it out behind you, keeping your back straight.
Do 10 reps.
Curtsy Lunge
These are basically just a curtsy but with a longer and deeper emphasis on the lunge. They target your outer and inner thigh muscles, as well as your butt.
You slip your right leg behind your left, extend it and dip as you would in a standard lunge. Alternate legs to get an even workout.
Do 10 reps total.
Curtsy Squat with hand weights
In a similar motion to the curtsy lunge you will slide one leg behind the other but instead of step into it as you would with a lunge you merely squat down. Start by placing your left leg behind your right and squatting, then moving onto placing the right behind the left.
For your first attempt at this particular exercise you might want to opt not to have the hand weights until you get the hang of it but if you do choose to keep them it will give a more thorough workout and also work your arms.
Do 10 reps per leg.
Things to remember!
Engage your core
Execute proper technique – it's better to do less reps the right way!
Always check with your health care professional if you have injuries
Have fun!
Trainer Nathalia has changed her life with exercise and healthy eating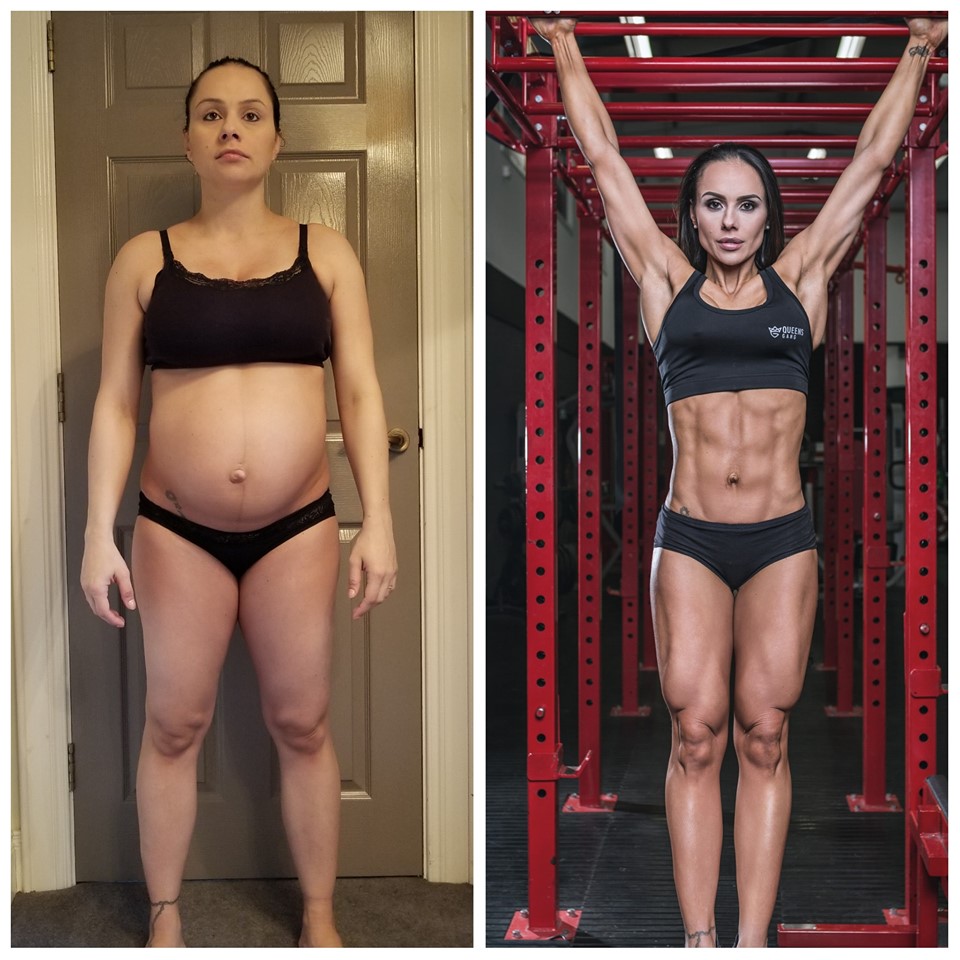 Nathalia says,
"I started training at a very young age, and I've always been passionate about everything related to staying fit and healthy. That passion has landed me several magazine/newspapers covers and articles like for: Cosmopolitan, Muscle and Fitness Hers, Oxygen, Fitness RX, Muscular Development, The Daily Mail, to name a few.
Therefore, the commitment and discipline to my fitness regiment has also won me big awards like the prestigious Olympia competition, where I took the first place trophy in the Bikini division."
With all this training and knowledge, what is her advice for beginners?
"Always warm up to get your blood pumping. Choose  3 exercises and do for at least a minute each. Don't forget to warm up your upper body not just lower body!  Remember to breathe – it's easy to focus on the exercise and forget to breathe. Always have water nearby it's so important to stay hydrated when you exercise. Take a break between exercises for around a minute, and sip your water. You want to build up your fitness so if hand weights feel too challenging, as I like to use them, don't use them at first and build up to using them as you get stronger."
Now Nathalia is a strong, fit and fierce mother of 2 who will be coaching you in the 28 Days Stronger program – a series of strength training videos designed for mums to gain strength and cardio fitness.
To access the full, budget-friendly program and take charge of your own health and weight, join our 28 Day Weight Loss Challenge.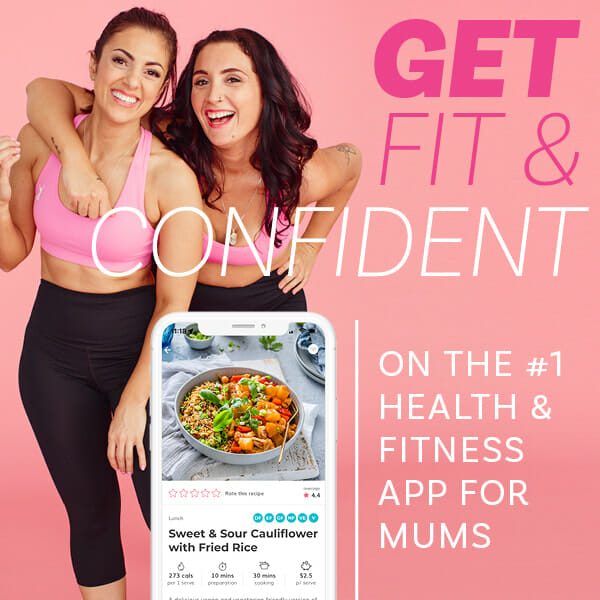 Join the number 1 holistic health program used by over 200,000 mums