You don't need to spend hours in the gym lifting weights in order to see results.
In fact, a new study by scientists has shown that lifting weights for just THREE seconds a day can help build muscle.
Experts from Edith Cowan University monitored students doing different types bicep curl at their maximum effort, five days a week for a month.
How doing weights for JUST three seconds a day can help build muscle
Researchers found that those who performed the same curl saw a 10% increase in their muscle strength in just four weeks.
Another group performed no exercise over the same period and there was no increase in muscle mass.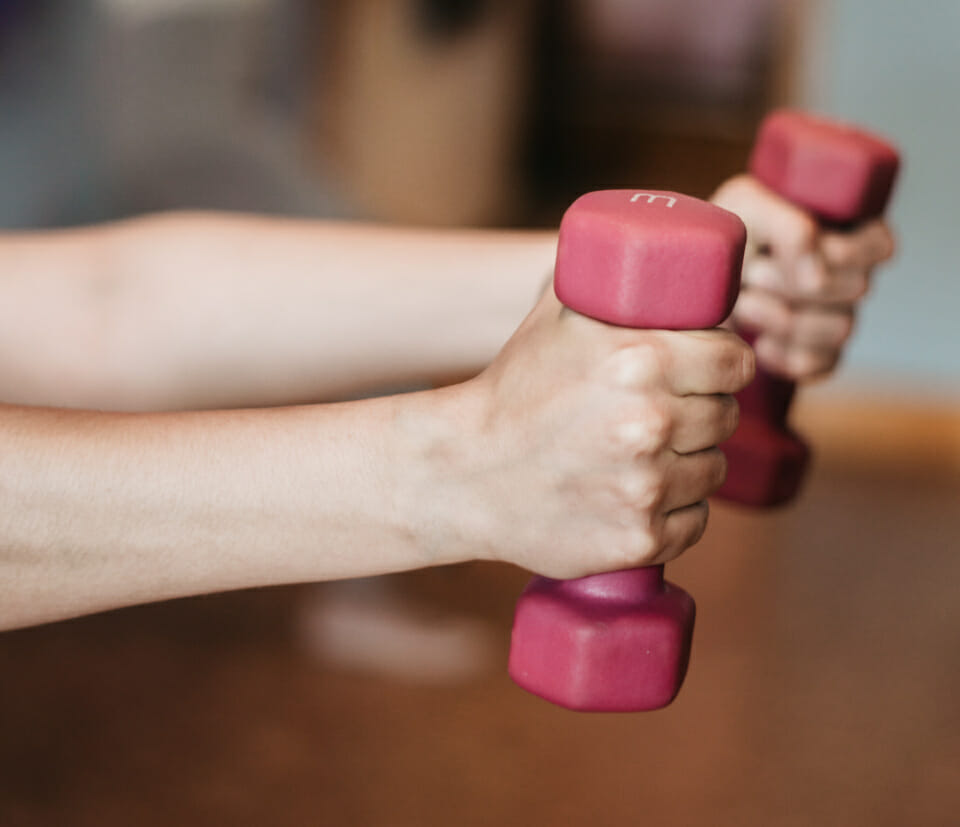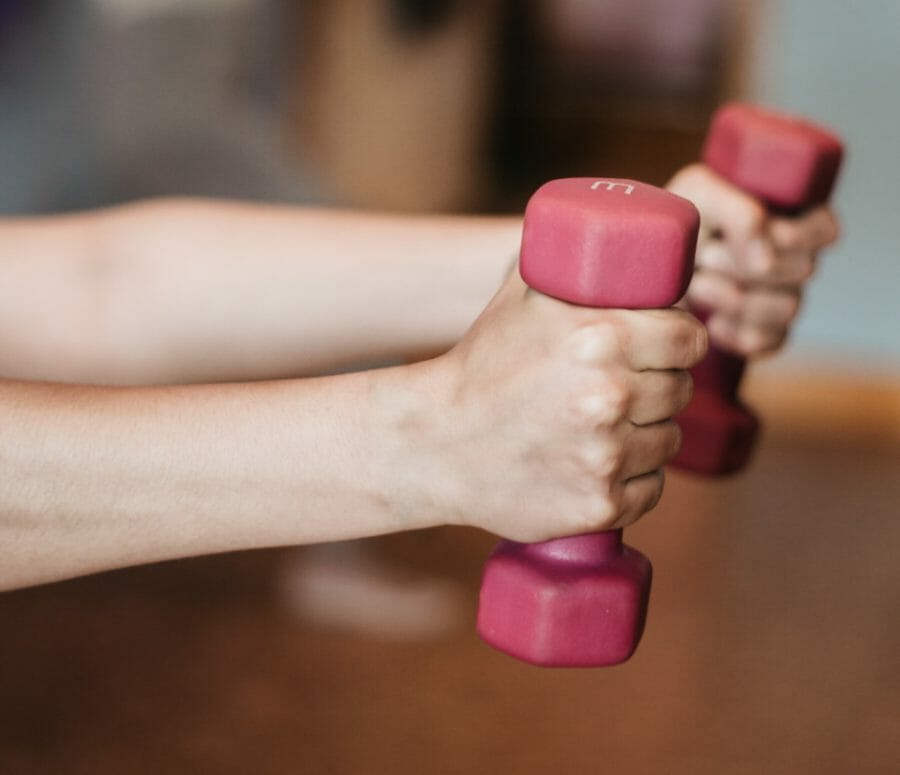 Lead researcher Ken Nosaka says, "In this particular study, we wanted to know the minimal stimulus for the muscle to get stronger.
"The study results suggest that a very small amount of exercise stimulus, even 60 seconds in four weeks, can increase muscle strength.
"Many people think you have to spend a lot of time exercising, but it's not the case. Short, good-quality exercise can still be good for your body and every muscle contraction counts."
However, Nosaka's team is yet to find out whether the finding applies to other muscle groups.
"We haven't investigated other muscles yet, but if we find the three-second rule also applies to other muscles, then you might be able to do a whole-body exercise in less than 30 seconds," he said.
"Also, performing only one maximal contraction per day means you don't get sore afterwards."
Take Control of your Fitness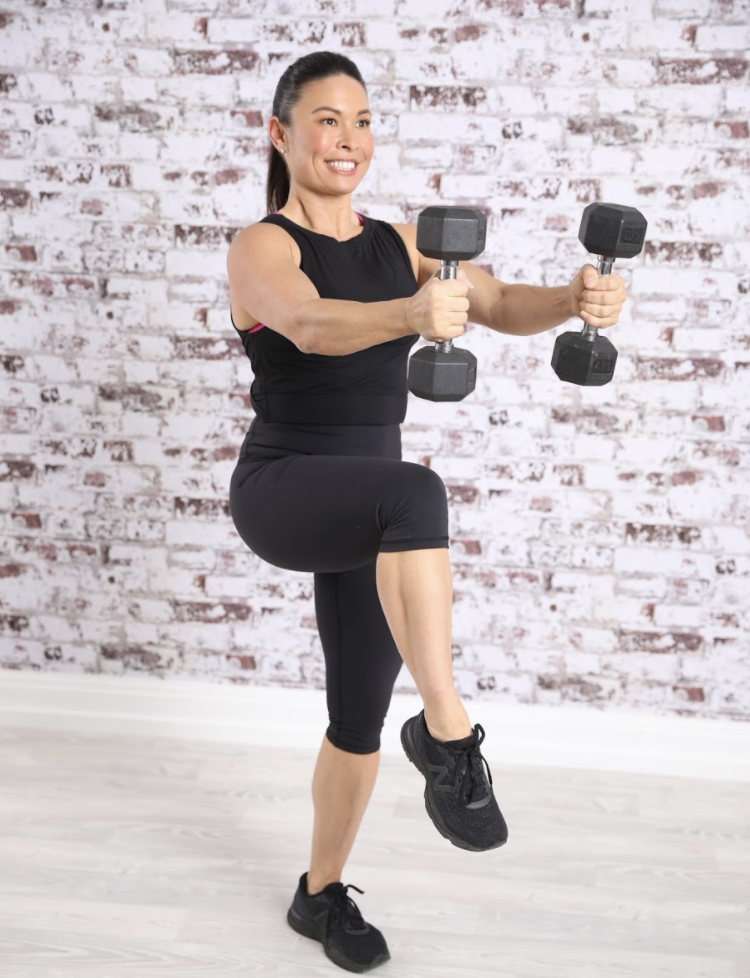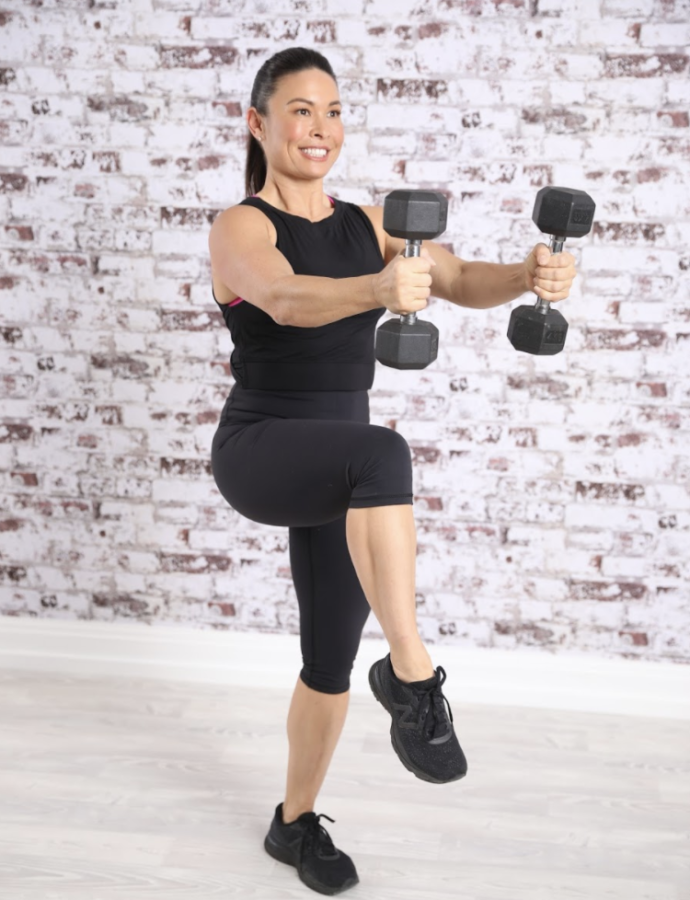 Home to the 28 Day Weight Loss Challenge, the Healthy Mummy App is designed to help busy mums take control over their health and weight loss goals.
Plus, we have a Kettle Bell workout program with Laura and Guided Weights with Wendy, so you can work out with weights from the comfort of your lounge room.
Not only does the 5-star rated Healthy Mummy App give you access to thousands of family and budget-friendly recipes, but it also has hundreds of Exercise Workout videos, all of which can be done in the comfort of your own home!
For busy mums, not having to leave the house to exercise means they can get a quick workout done before the kids get up when they're napping,  or even get the kids to join in!
These are all fully guided daily fitness programs, with loads of different options like Boxing, HIIT, Tabata, Yoga, and babywearing, to name just a few!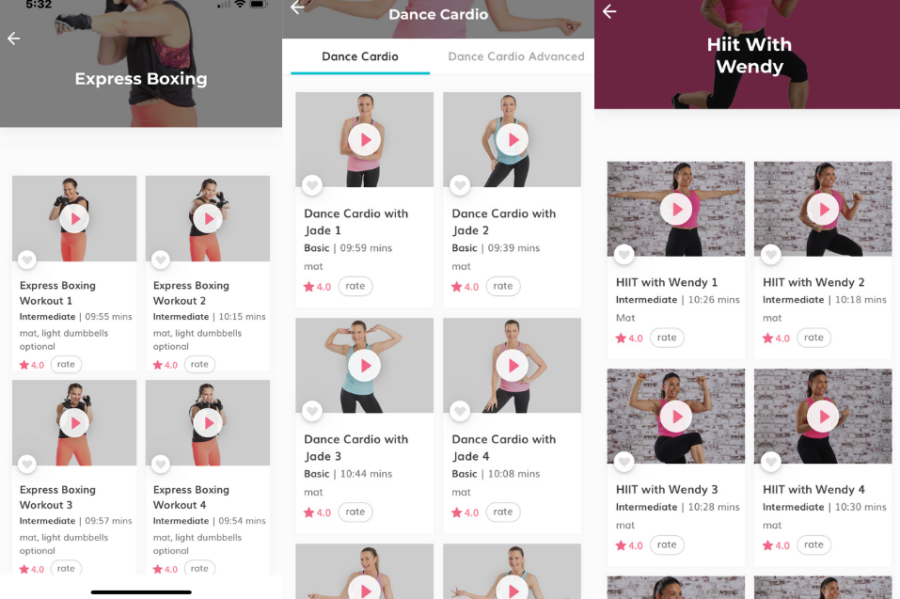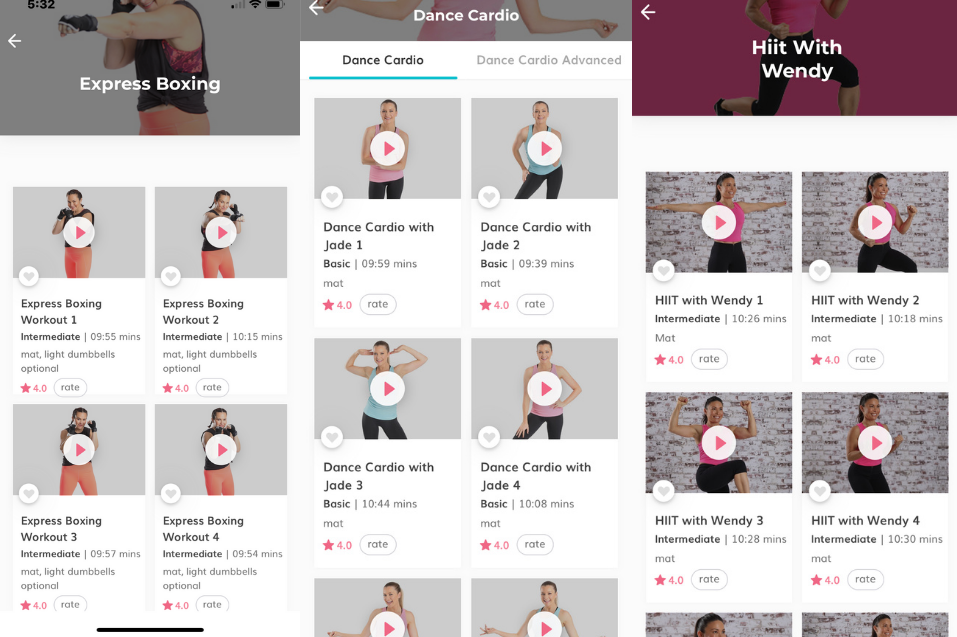 Hear why these mums LOVE IT!
Eirini Trajcevski from Melbourne has three kids and by using The Healthy Mummy App has lost 12 kilos after her second child, and another 12 kilos (and counting) after her third.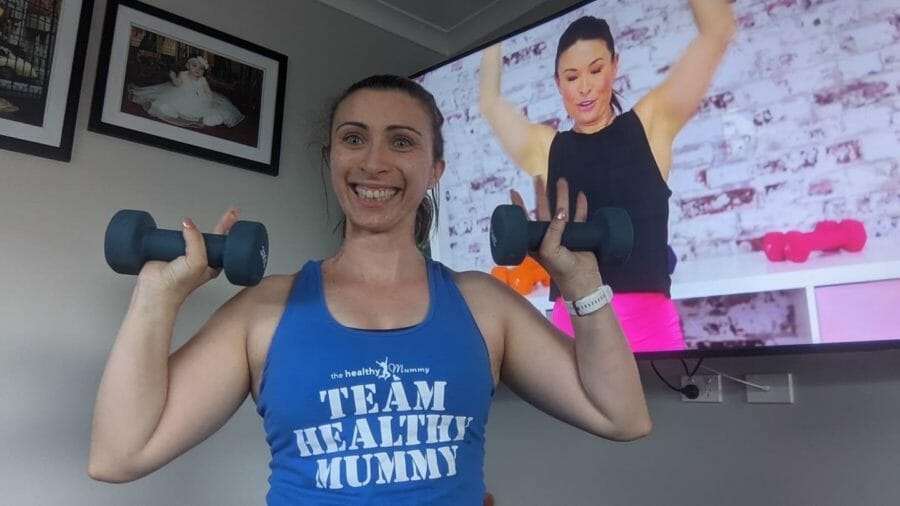 Eirini says, "When I have hundreds of workouts in my pocket that I can do in the comfort of my own home, what isn't there to love about The Healthy Mummy app?! I love the weights with Wendy workouts and I'm sure you will too!"
Mum of one Courtney Thursfield from Lyndhurst Victoria has lost 27 kilos by using The Healthy Mummy App.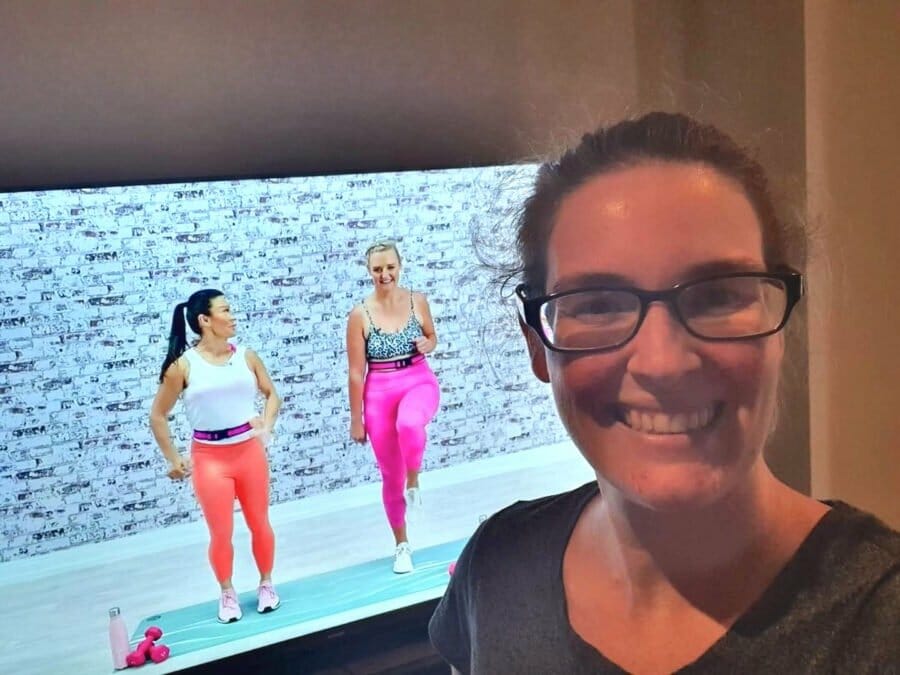 Courtney says, "I love that the workouts can be done absolutely whenever and wherever. My fave workouts are the Real Mums workouts.
"There's an awesome mix of beginner, intermediate and advanced; and they are all done by real mums that we all follow with The Healthy Mummy."
Find out more about the Real Mums Workouts here.


Workouts for everyone
There is literally a workout to suit everyone! With options for all fitness levels, the videos range from as little as 10 to 30 minutes in length.
Plus, The Healthy Mummy App even lets you sync data from your Fitness Tracker to further track your health goals.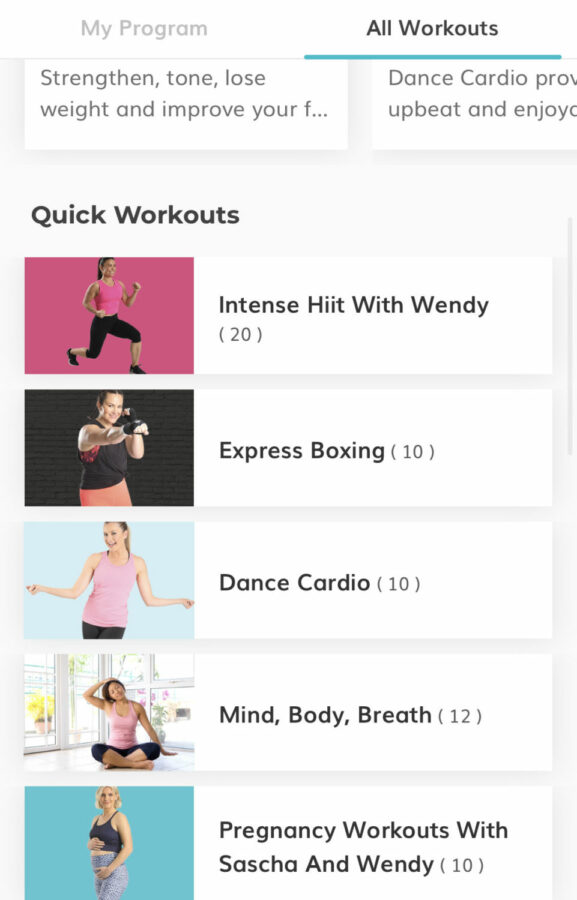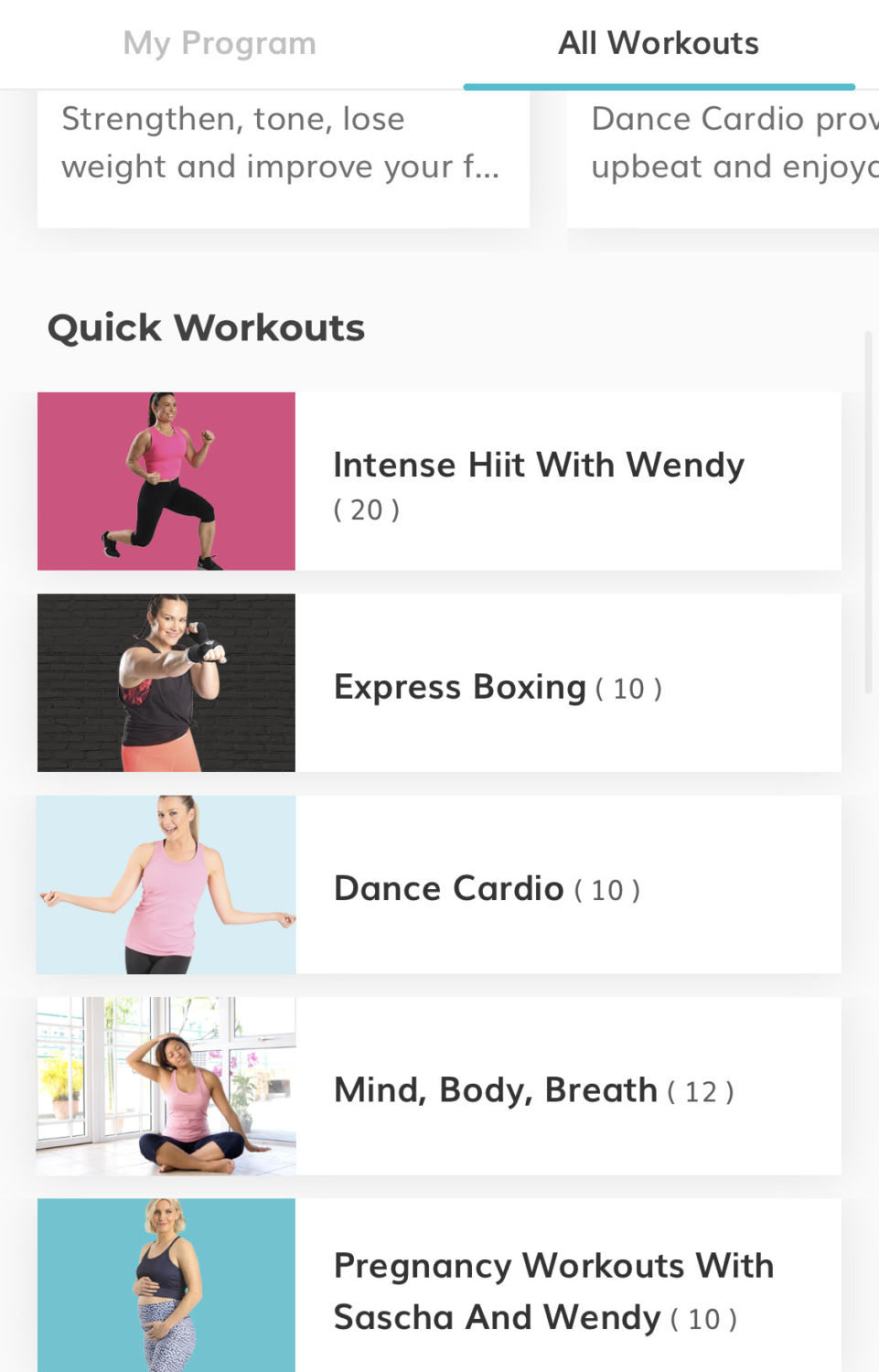 Choose from:
Boxing
HIIT
Tabata
Power Yoga
Dance
Postnatal
Baby Wearing
Strength
Workouts with Weights
Advanced Fitness
Pregnancy
Booty Band
Booty and Belly Blasting
Real Mums Workouts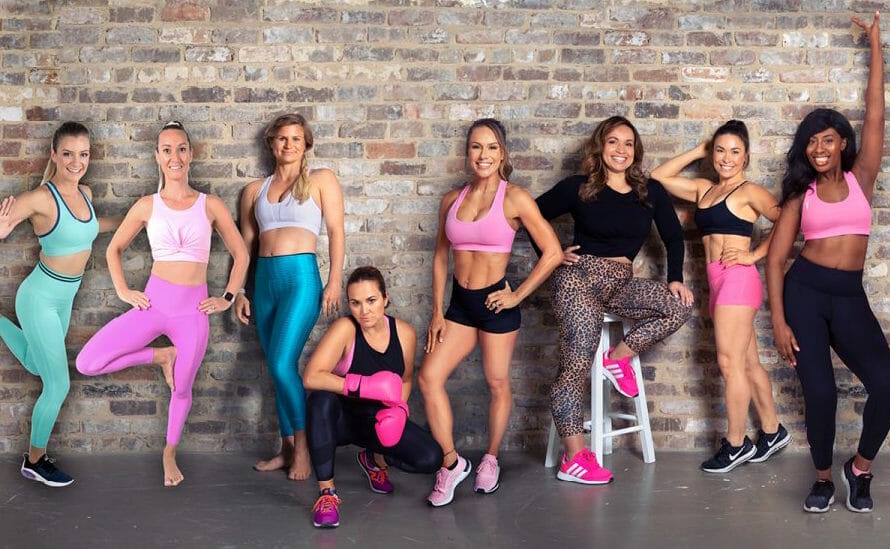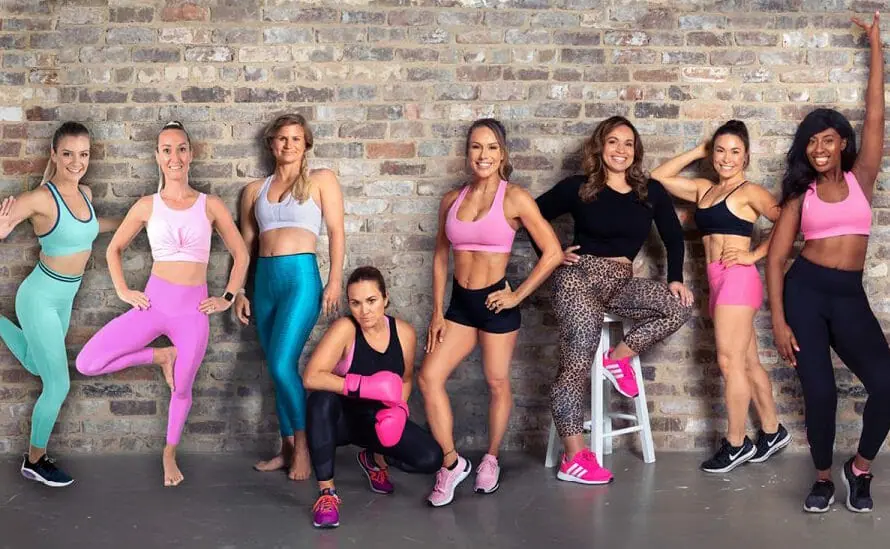 Our amazing group of dedicated Healthy Mummy trainers come from a  mix of backgrounds but are all passionate about helping mums achieve their fitness goals.
Meet the Healthy Mummy Trainers here!