Nutritionist Amelia Danes sheds some light on what PCOS is and how you can lose weight healthily when you have it.
Polycystic ovary syndrome, also known as PCOS, is a condition that affects many women across the world. The cause of PCOS is still relatively unknown, but the main underlying problem is due to a hormonal imbalance in the body.
The ovaries produce higher levels of androgens (a male hormone also produced in females) which affect the development and release of eggs during ovulation.
Women who have PCOS may suffer from one or more of these symptoms:
Irregular periods or no periods at all.
Difficulty getting pregnant (because of irregular ovulation or failure to ovulate).
Excessive hair growth (hirsutism) – usually on the face, chest, back or buttocks.
Weight gain.
Thinning hair and hair loss from the head.
Oily skin or acne.
Why women with PCOS put on weight
Weight gain is common because the body has more difficulty using insulin when you have PCOS – and weight loss can seem out of reach.
This insulin resistance means that glucose and sugar can build up in the bloodstream, not only resulting in weight gain but also making it virtually impossible to lose weight after pregnancy.
Losing weight can reduce some of the symptoms of PCOS.
Weight loss of just 10% of your overall body weight when you have PCOS can mean that your menstrual cycle gets back to normal and can reduce your sensitivity to insulin, meaning that you're less likely to have to deal with other symptoms of PCOS.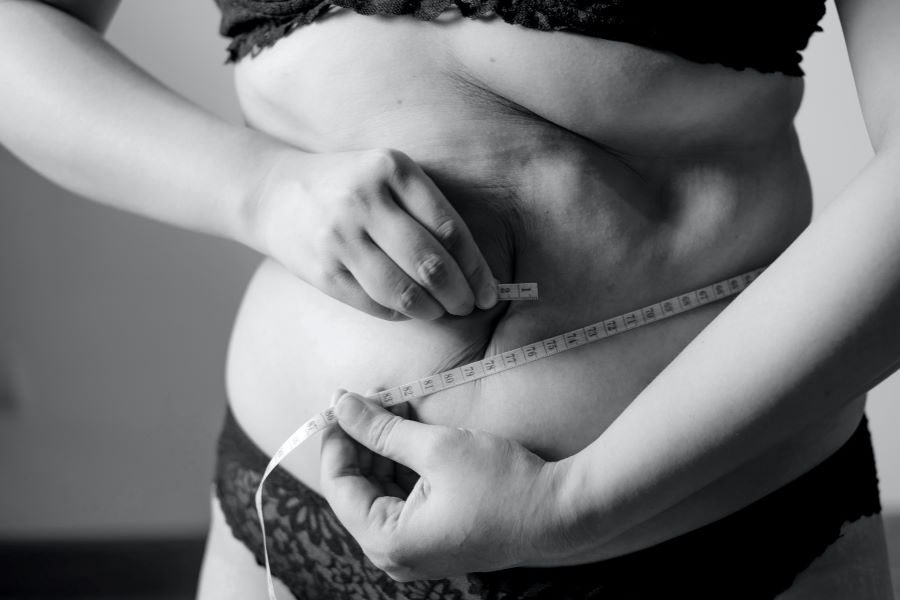 Weight loss will help you feel better – you just have to be realistic about your goals.
There are a number of ways that you can lose weight with polycystic ovary syndrome and the 28 Day Weight Loss Challenge has been able to help a number of women.
However, you do need to remember that the process will take longer for you than it would for someone who doesn't have PCOS.
Weight loss can be a lot harder and more frustrating for PCOS sufferers, so we always recommend talking to your doctor before starting any weight loss meal plan.
We also have a PCOS meal plan in our Healthy Mummy app and 28 Day Challenges which you can personalise – check it out here.
Tips on how to kick-start your PCOS weight loss journey
1. Eat a fibre-rich diet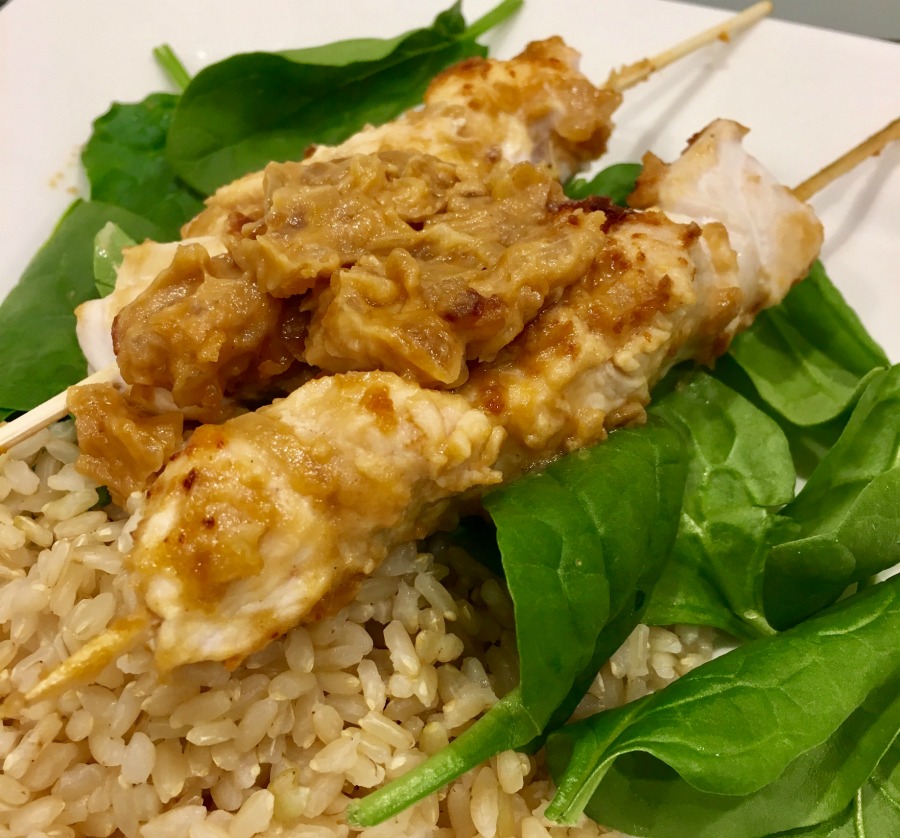 PCOS plays havoc with your blood sugar levels so you need to include more fruits, vegetables and loads of fibre in your diet.
Where possible, steer clear of sugary foods and things like white bread and white pasta, as these contain lots more sugar than you might realise. Instead, eat plenty of whole grains and lean protein such as chicken or tofu.
The best way to boost your PCOS weight loss efforts is with delicious weight loss recipes that taste amazing and keep you full for longer. Try these Grilled Chicken Skewers with Satay Sauce (pictured above) for lunch or dinner and serve with brown rice and a salad to up your fibre.
2. Eat 4-6 small meals a day
Doing this instead of eating three larger meals will keep your blood sugar levels stable throughout the day and help to reduce your symptoms of PCOS.
Weight loss is a lot more achievable when you eat less food, more often, but especially with PCOS.
3. Be a Cardio Queen!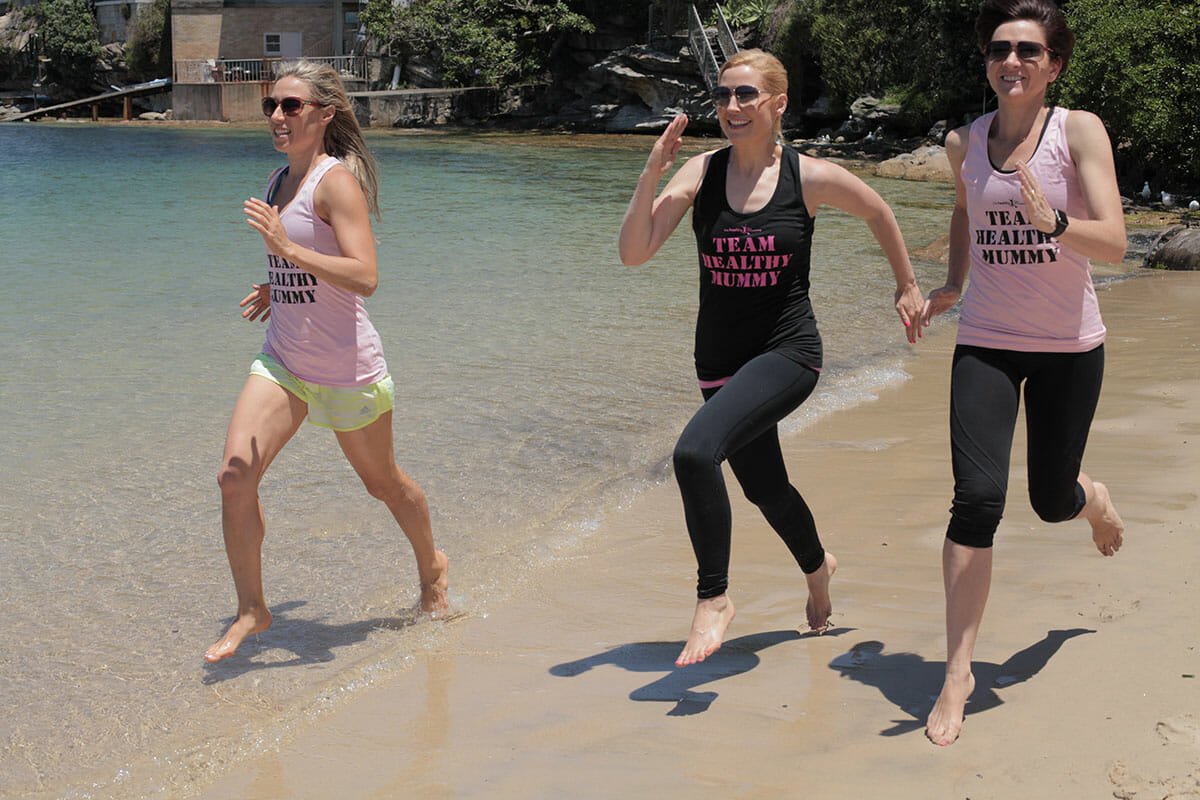 It's also important for you to do 30 minutes of cardio exercise at least five times a week, or more if you can manage it, as this will kick-start your metabolism and will help you to burn off more calories.
4. Talk to your doctor
As we mentioned earlier, you should always talk to your doctor if you're starting a meal plan and you have PCOS.
Weight loss should be expected if you eat a high-fibre, high-protein, low-sugar diet with plenty of fruits and vegetables and an exercise plan.
But if it doesn't seem to help, you should talk to your doctor, as there are medications that you can take to reduce levels of certain hormones within your body.
5. Be consistent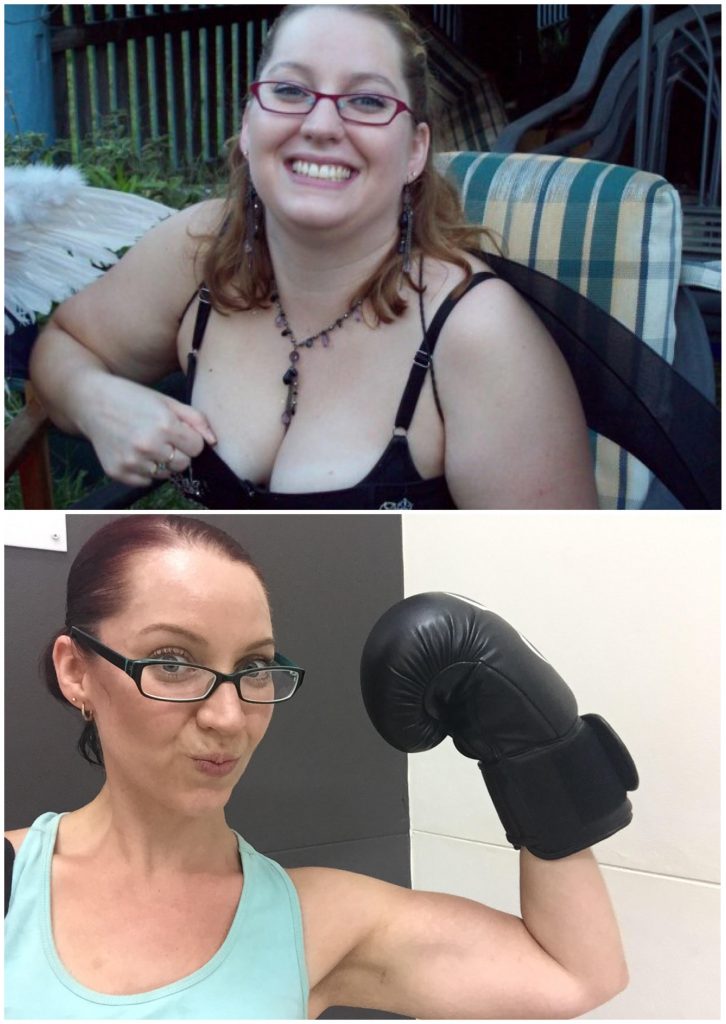 It's important to stick to your diet and exercise routine so you maintain your health. Plus, if you take medication for PCOS or weight loss, make sure you take it every time your doctor recommends that you do so.
6. Be patient
Sticking to your diet, exercise routine and medication plan even when it feels like the rate of your weight loss is very slow will pay dividends in the end.
Keep going with it and remember that weight loss happens at a different rate for everyone, whether they're perfectly healthy individuals or have a condition like PCOS.
Weight loss results will come – you may just have to wait a little longer to see them.
Start your PCOS weight loss with the 28 Day Weight Loss Challenge
The Healthy Mummy exists to help tired, busy mums like you SHIFT THE BABY WEIGHT, REACH YOUR GOAL WEIGHT, and even LOSE WEIGHT with polycystic ovarian syndrome.
Our 28 Day Weight Loss Challenge is an affordable, breastfeeding-friendly and realistic program that helps mums tackle their diet and improve their overall health through weekly (and customisable) meal plans, at-home exercises and 24/7 social support.
To find out more on the 28 Day Weight Loss Challenge click here.
Mums share their amazing Healthy Mummy transformations!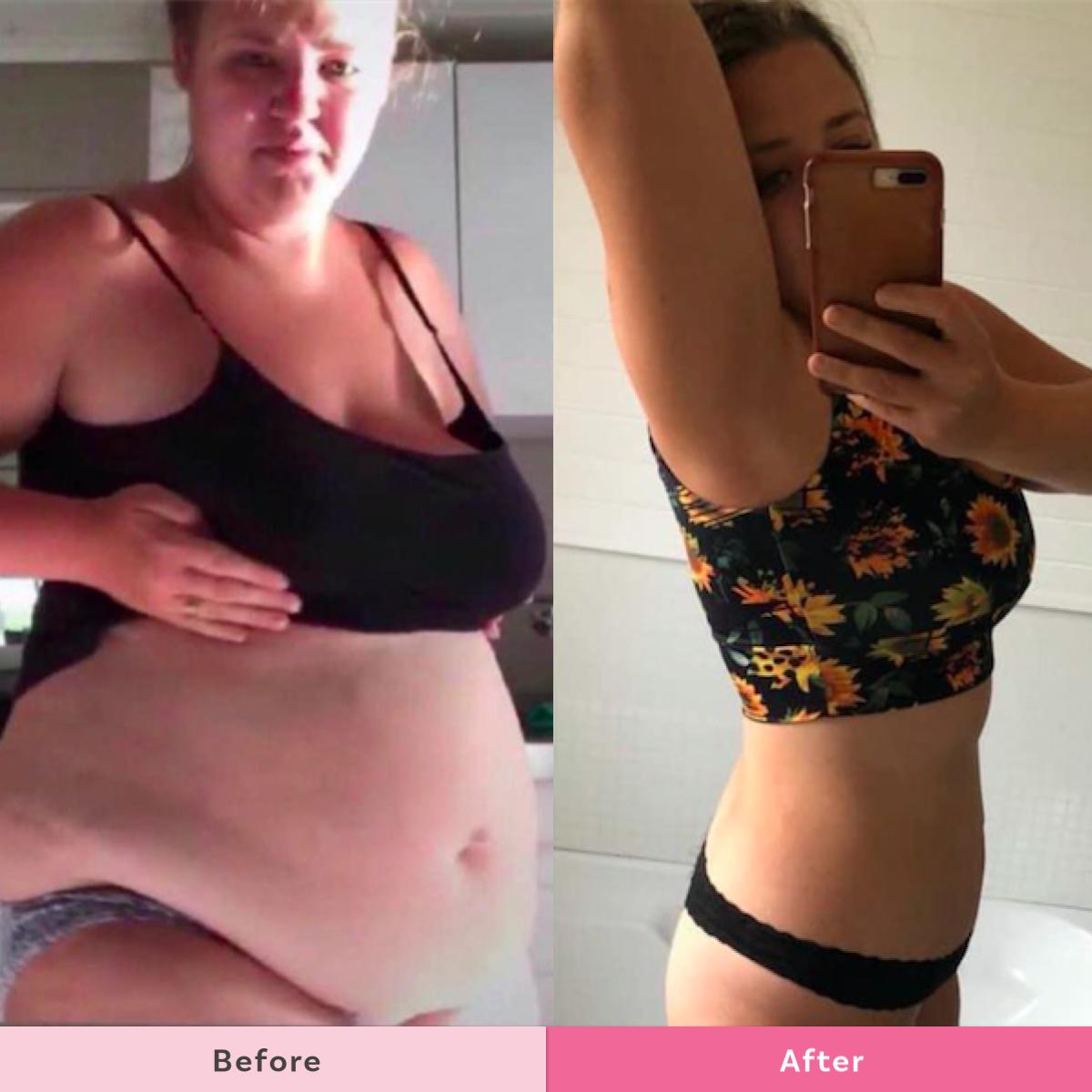 Cicily Goodwin- 35Kgs Lost
Mum of two Cicily started her journey with The Healthy Mummy in July 2016. In the first few months, she lost 20kgs by using The Healthy Mummy Smoothies twice a day and making the 28 Day Weight Loss Challenge meals. She lost another 35kgs over the next year.
Cicily says "I started the year at 110kgs and got to 75kg!! The lifetime goal I've dreamed of my whole life! "
Cicily admits that her when she started her journey it was all about weight loss but after living a healthy lifestyle it became a lot more about happiness.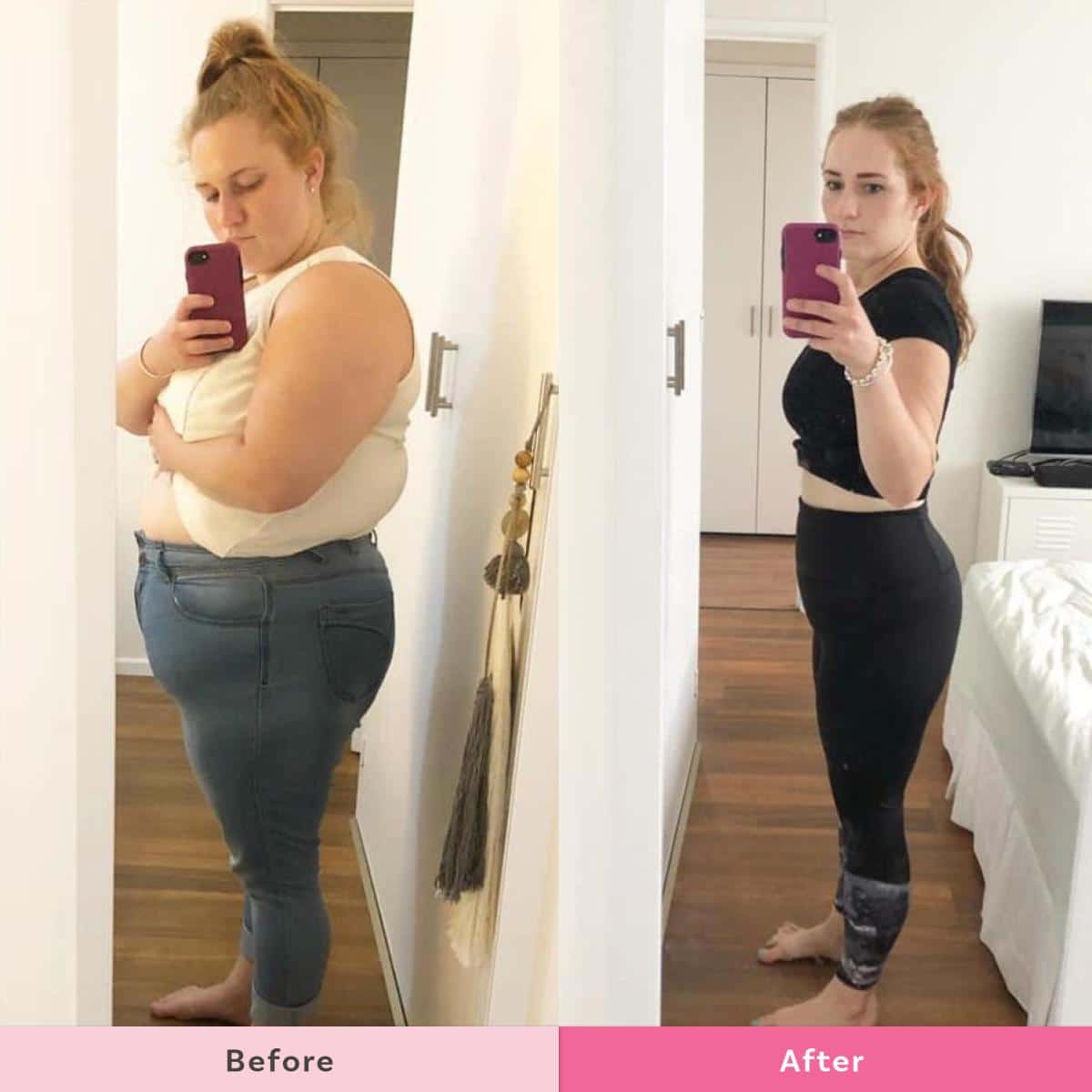 Zoe Terry – 41.7Kgs Lost
Zoe shares, "July 2019 – March 2020 – 41.1kgs gone and definitely not missed! I never thought I could do it. I never thought I would enjoy it. But Healthy Mummy has made it easy and fun!
I have found that 2 smoothies, 3 snacks and a healthy main meal paired with daily exercise is what's worked for me!"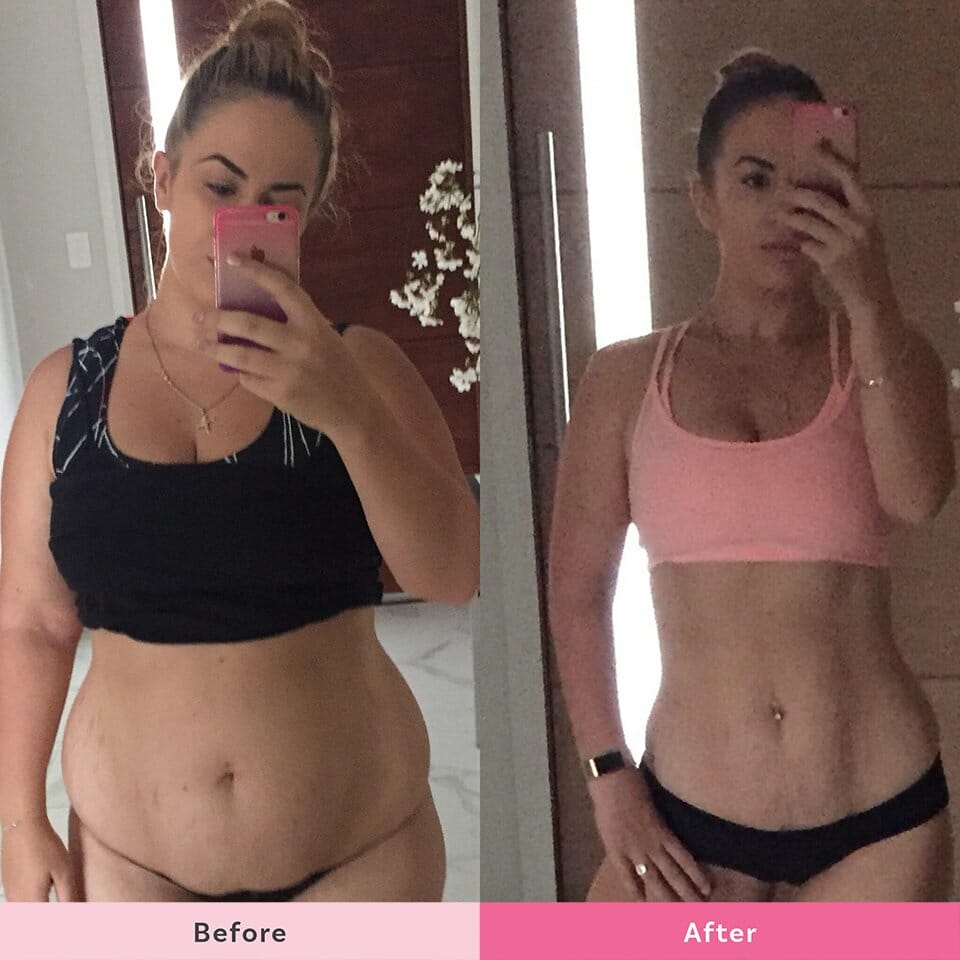 Melissa Timmer – 37kgs Lost
The Healthy Mummy which has helped her take back control and within 18 months, she had lost a whopping 37 kg and has been maintaining her weight for three years.
Even though Melissa's weight fluctuates up and down a little she says "I couldn't care less because this journey is about being happy and if you feel happy in your skin, no matter how much you weigh or what size you are, that's all that matters. "We are all different and beautiful so don't be stuck on what scales say all the time."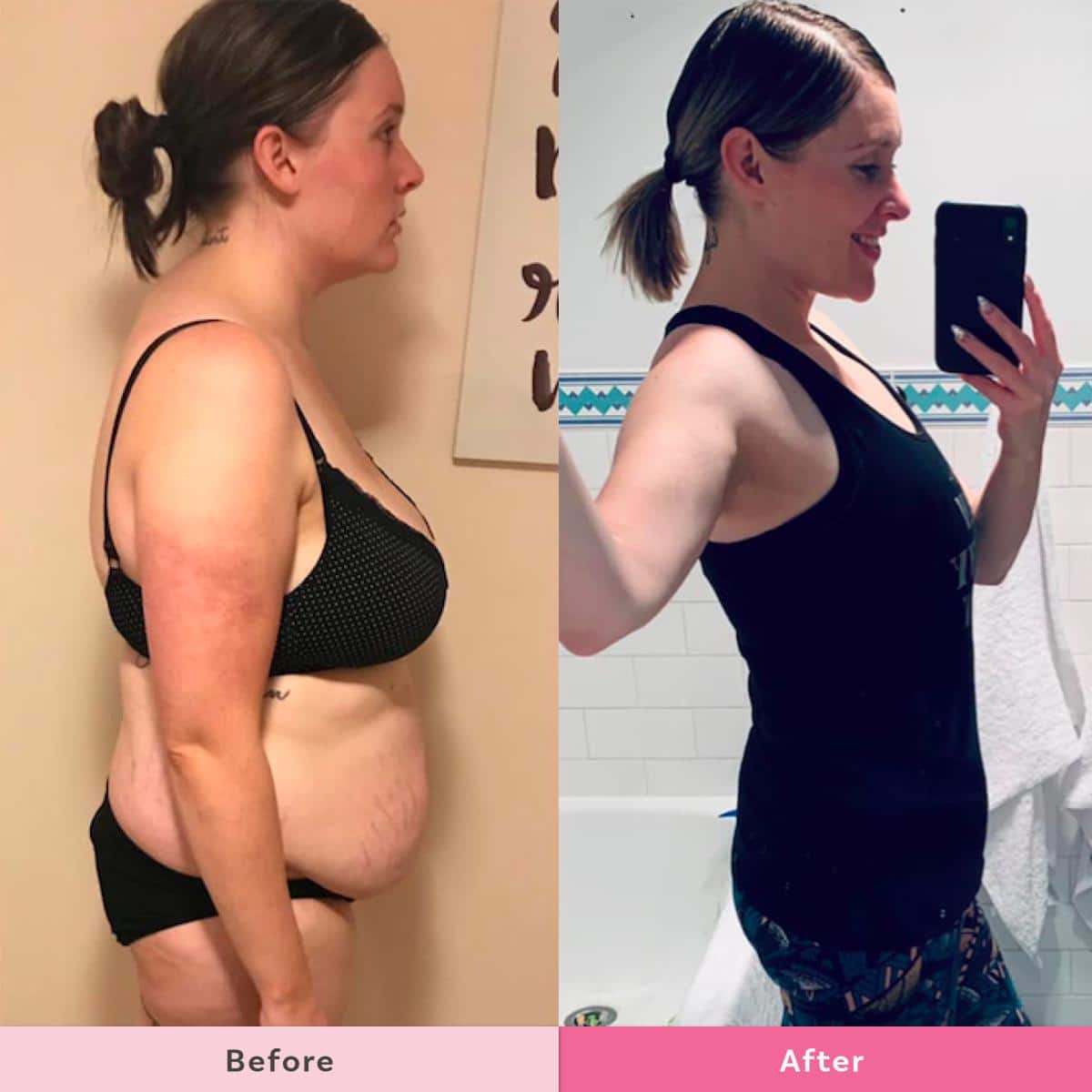 Tarryn Eames – 30Kg Lost
Tarryn says:-
From 97KGS to 67KGS
From a size 18/20 to a size 10/12
From lethargic to energetic
From miserable to genuinely happy
From hating my body to appreciating it.
"At the beginning of my journey,  all I wanted was to lose weight. I never aimed to gain anything. However, all I've gained means more to me than the kilos that are now gone and the cms that have disappeared too. Somewhere along the way, I gained the energy to be able to play with my children and the confidence needed to do that in a public setting.
I gained many beautiful and like-minded friends. I gained confidence. I gained strength both physically and mentally. I gained self-love. I gained knowledge about nutrition and exercise. But most importantly I gained happiness."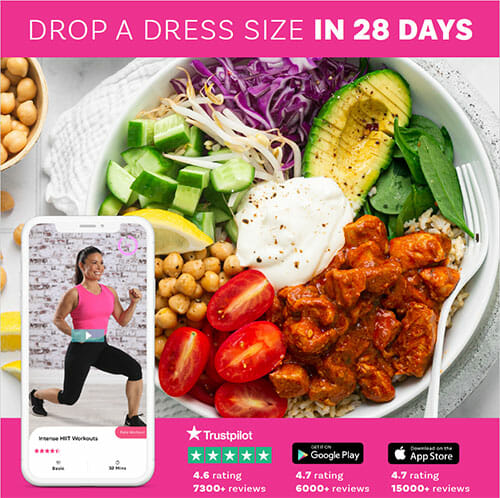 Ready to Drop a Dress Size in 28 Days?
No lock-in contracts, cancel anytime.