Transformation of the Day: Janelle lost 77 pounds. Despite facing a number of challenges, including a toxic relationship, high cholesterol, hypertension, and a rare brain disease, she was determined to have the healthy and active lifestyle she always wanted. She shared with us the tools she used to transform her lifestyle.
Social Media:
Instagram: @janelle_onajourney
TikTok: janelle_onajourney
What was your motivation? What inspired you to keep going, even when you wanted to give up?
So, I had been a yo-yo dieter for most of my twenties. You name it, I have tried it. I tried Atkins, Keto, Paleo, and Pescatarian, and none ever amounted to a substantial amount of weight loss. I could never lose more than 20-30lbs no matter what I ate or did in the gym. I went to a special weight loss doctor to get prescribed medication to lose weight. 
I was prescribed phentermine and topamax. During my first round of it, I lost the most weight I ever had in my adult life: 30lbs. I felt great, and my confidence was through the roof. 
Then, I got into a toxic and abusive relationship. I was not well mentally and physically, and things started declining. I gained a bunch of weight. Then, I finally got the strength to leave that situation and try to reclaim my life. 
Fast forward a few years, and I'm back on the same cycle of yo-yo-ing, even with a personal trainer, but it got the worst it had ever been. After C*vid and being laid off, I had nothing to do but eat. Before I knew it, I had reached 237 pounds. I was starting to have mobility issues. I was winded while walking in the grocery store. I also had high cholesterol, hypertension, and a rare brain disease called idiopathic intracranial hypertension, which affects the brain and the cerebral spinal fluid around it. I started having headaches because of it, and vision changes from the pressure on my optic nerve. I knew at that moment I needed to change.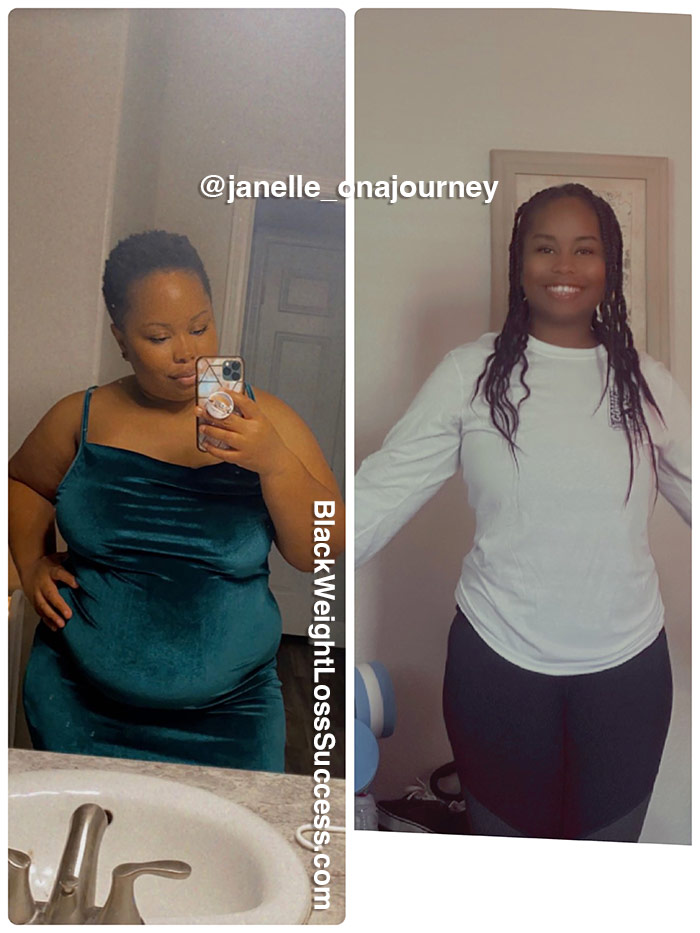 They believed the disease was linked to obesity. I began inquiring about bariatric surgery as an option to lose weight, went through so much testing, evaluation, and procedures, but was approved. I had the gastric sleeve surgery in November 2022
Once I started losing weight, all the health issues I had started disappearing one by one. Each new thing I was able to do was like a victory. I'm talking about small things that people take for granted, like not having to turn sideways when walking down or an airplane aisle, walking around a theme park with no joint pain, and being able to wear a swimsuit in public.
My motivation was and always has been to be the best version of myself, be healthy enough to live the active lifestyle I've always wanted, and potentially become a parent for the first time ever. Anytime I've had a setback, I've just remembered these things that I see myself having some day and remind myself I have to be healthy to live longer and see these things in fruition. 
How did you change your eating habits?
I adopted a low-carb/high-protein eating style as I started my journey. I tracked my food for the first five months & then gradually, I was able to make the same healthy choices without having to input in an app. 
One thing I want to mention is I am an intuitive eater. This means that I don't deprive my body of what it wants, and I eat things that some would consider "unhealthy" but in moderation. I actually don't believe in "good" and "bad" foods. I believe that if you're in tune with your body and what it's telling you it needs, you can still honor that and choose something that fits your style of eating.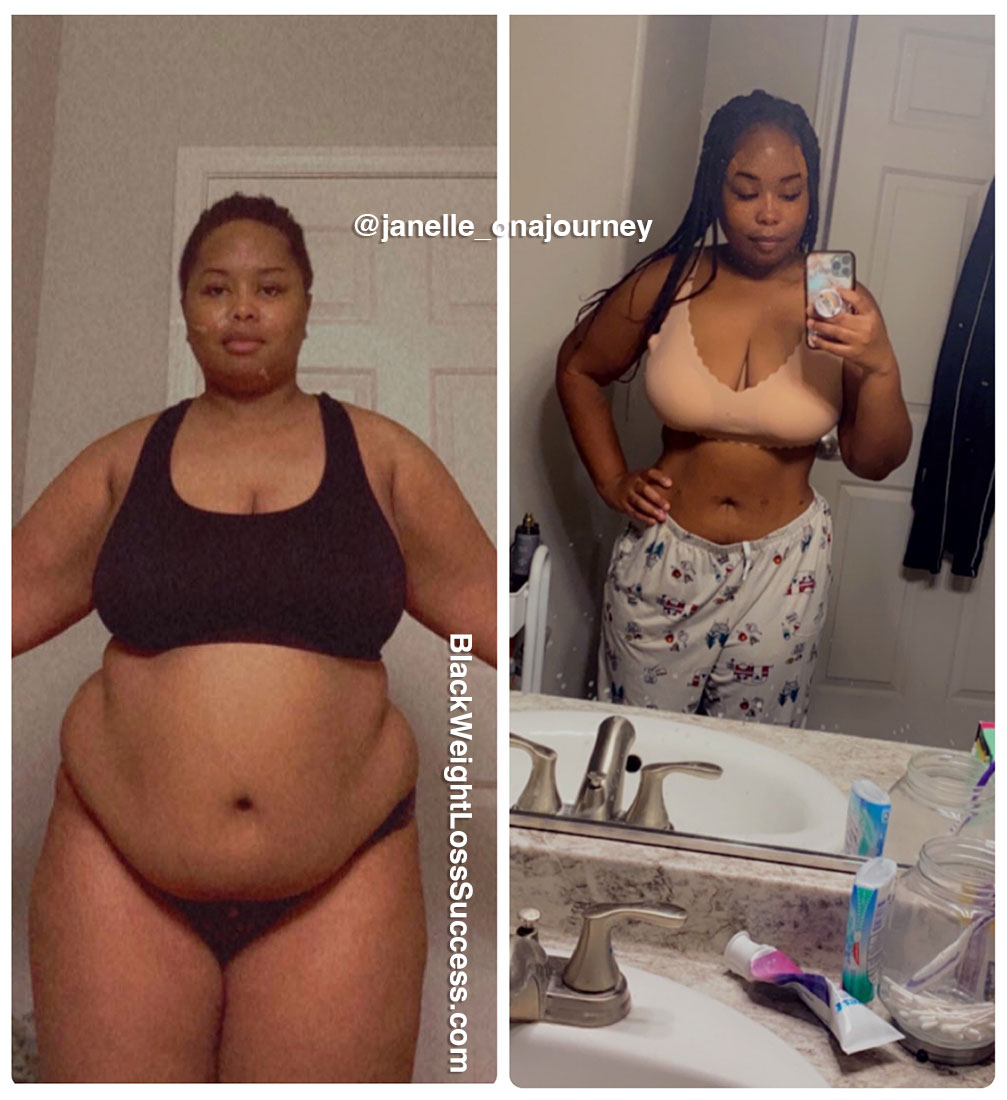 What is your workout routine?
I don't work out in a conventional sense. From the beginning of my journey, I've done things to move my body, not necessarily a gym routine. My favorite, since the beginning, has been water fit and swimming. It's a full-body workout every time, and the movements in the pool are easy on the joints. You can even buy water weights like I did and do strength and resistance exercises in the water. I've spent a lot of time at the pool especially this summer lol. The new adventure I'm on is pole fitness, which is proving to be challenging but also very fun!
How often did you work out?
2-3 times a week 
What was your starting weight?
236.7 pounds
What is your current weight?
159.9 pounds
What is your height?
5'3″
When did you start your journey? How long did your transformation take
My journey started in November 2022, so it has been approximately 9-10 months.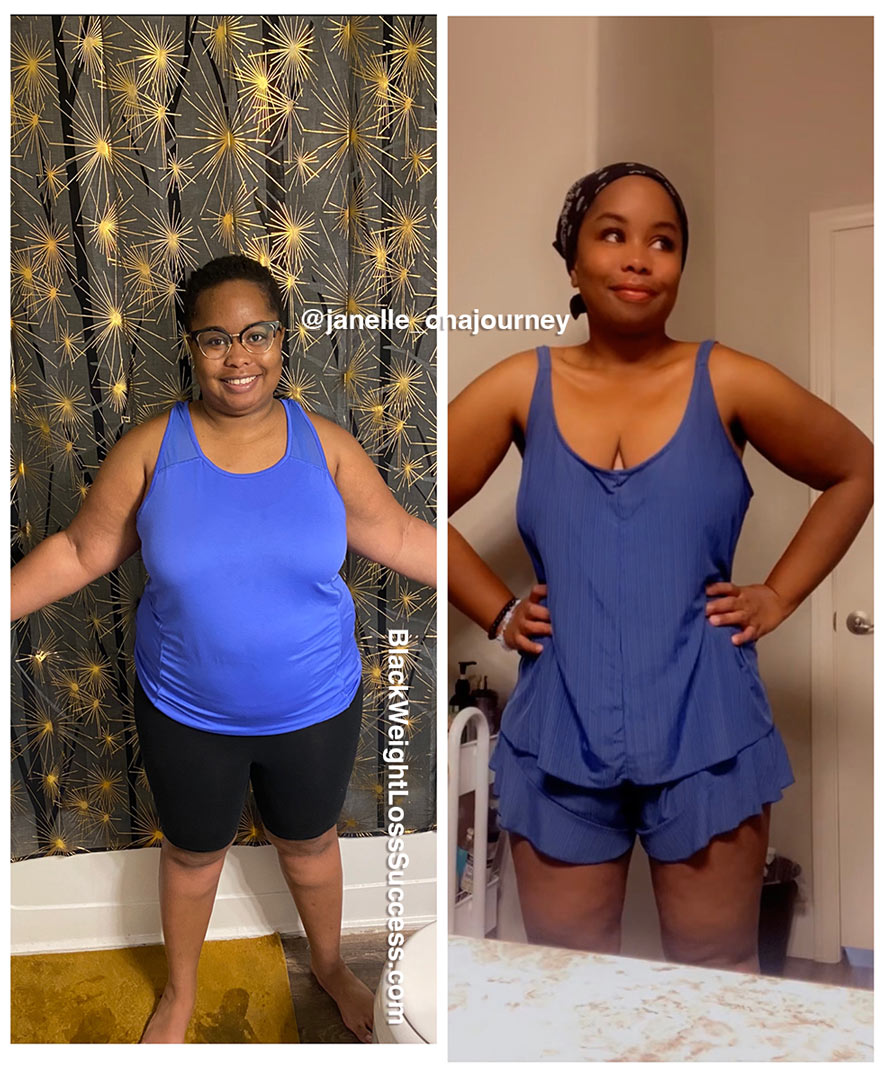 What is the biggest lesson you've learned so far?
The biggest lesson I've learned is to love yourself at all stages of your journey, even when you feel unlovable. Hype yourself up even if no one else does 
What advice do you have for women who want to lose weight?
My advice for women who want to lose weight is just start! I know you may want to take time to figure out what you're going to do, how, when, etc., but that only prolongs the process. Just start doing something, even if it's small like parking further at the grocery store, taking the stairs or cooking a TikTok recipe vs. eating out. Little things add up over time.