Hi friends! Happy Friday! How's the week going?
I'm here writing to you from the land of pink eye and sadness. I used to get eye infections often growing up – switching to daily contacts was a huge moment in my life – and haven't had one in many years. Welp, we're making up for lost time because I'm here looking like a zombie and trying to hide away from infecting anyone. Fingers crossed this heals quickly because I'm over.it.
The day before Conjunctivitis Christmas, we had the best day! The Pilot was off work, so he took the kids to school and mass while I walked Maisey and went to F45, we had brunch at First Watch, went to the nursery and bought a ton of plants, listened to country music while planting, and took the kids to the movies after school. I told him I felt like it was my birthday lol because we did all of my favorite things.
Our new rose bushes:
We also planted cacti, a bush, orange tree, and purple flowers.
So I'll be here in my cave, but please get out and enjoy time with friends and the springtime weather for me, k??
It's time for the weekly Friday Faves party! This is where I share some of my favorite things from the week and around the web. I always love to hear about your faves, too, so please shout out something you're loving in the comments section.
Friday Faves
Random:
Afternoons on the balcony reading. I took an official lunch break earlier this week, and used the time to sip a smoothie and read. (PS this book was wild!! It took me a while to get into it, but the ending was worth it.)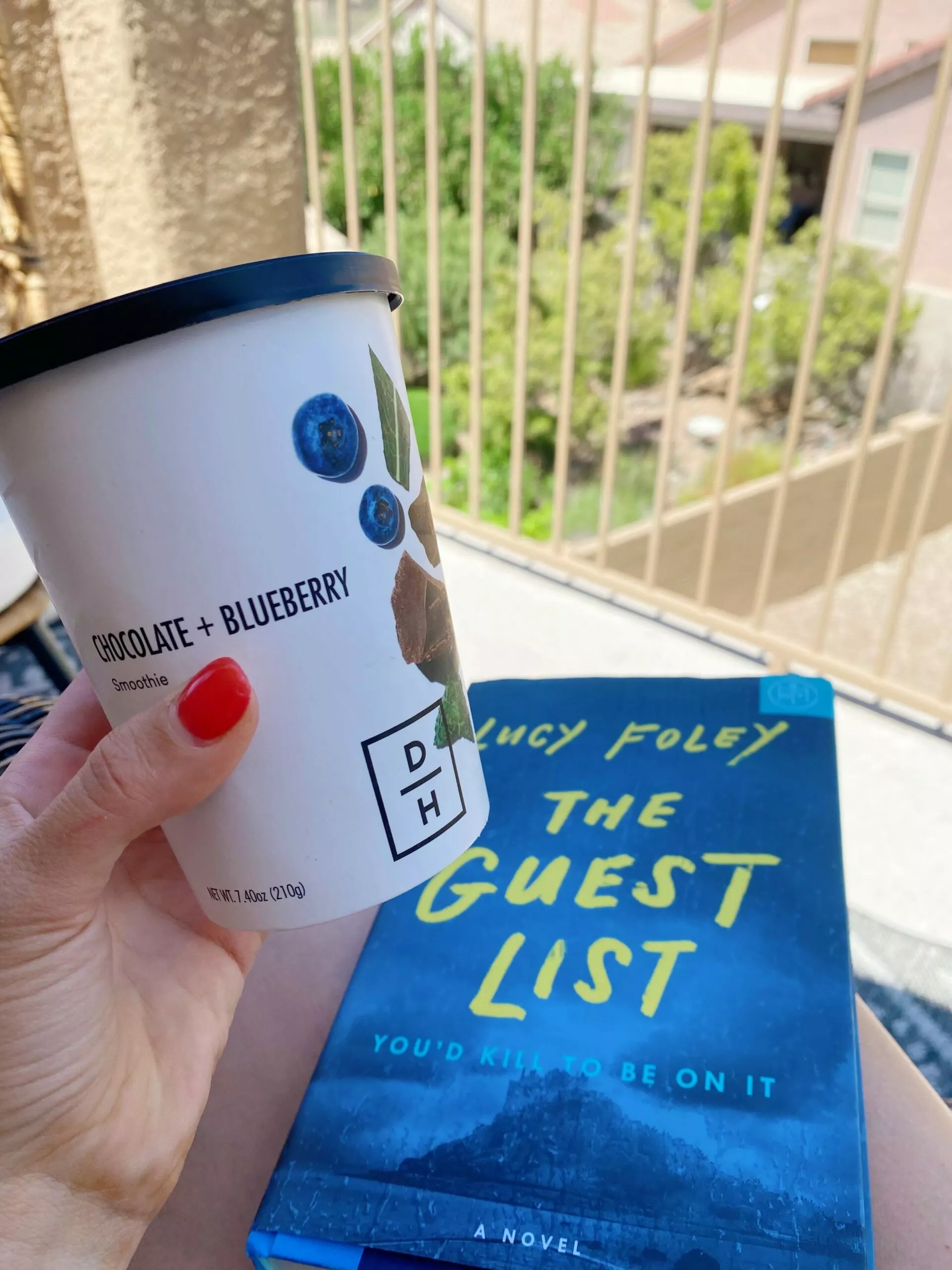 Read, watch, listen:
Love this episode with Chalene Johnson, who is someone I've loved and admired for a long time. 
Check out this week's podcast episode about 5 things you can do to support healthy weight loss (that have nothing to do with calories or macros).
I'm still on my old movie kick, especially since I've been hiding away the past couple of days. I watched Memoirs of a Geisha for the first time – read the book years ago but had never seen the movie- and watched How to Lose a Guy in 10 Days and Sweet Home Alabama for probably the hundredth time.
Fitness + good eats:
Lean and strong legs workout
Homemade gummies for gut health
Butcher Box delivery! The next couple of months are crazy, so I ordered some extra things to have on hand. We get almost all of our meat entirely from Butcher Box. The quality is way better (organic, wild caught options, grass-fed) and much less expensive than Whole Foods. It's nice to have our garage freezer stashed with high-quality fish and meat! I ordered corned beef, brisket, whole chicken, chicken thighs, scallops, ground beef, ground turkey, and steak. Their promos are always changing and it's such a good one right now: use this link and you'll get $50 off!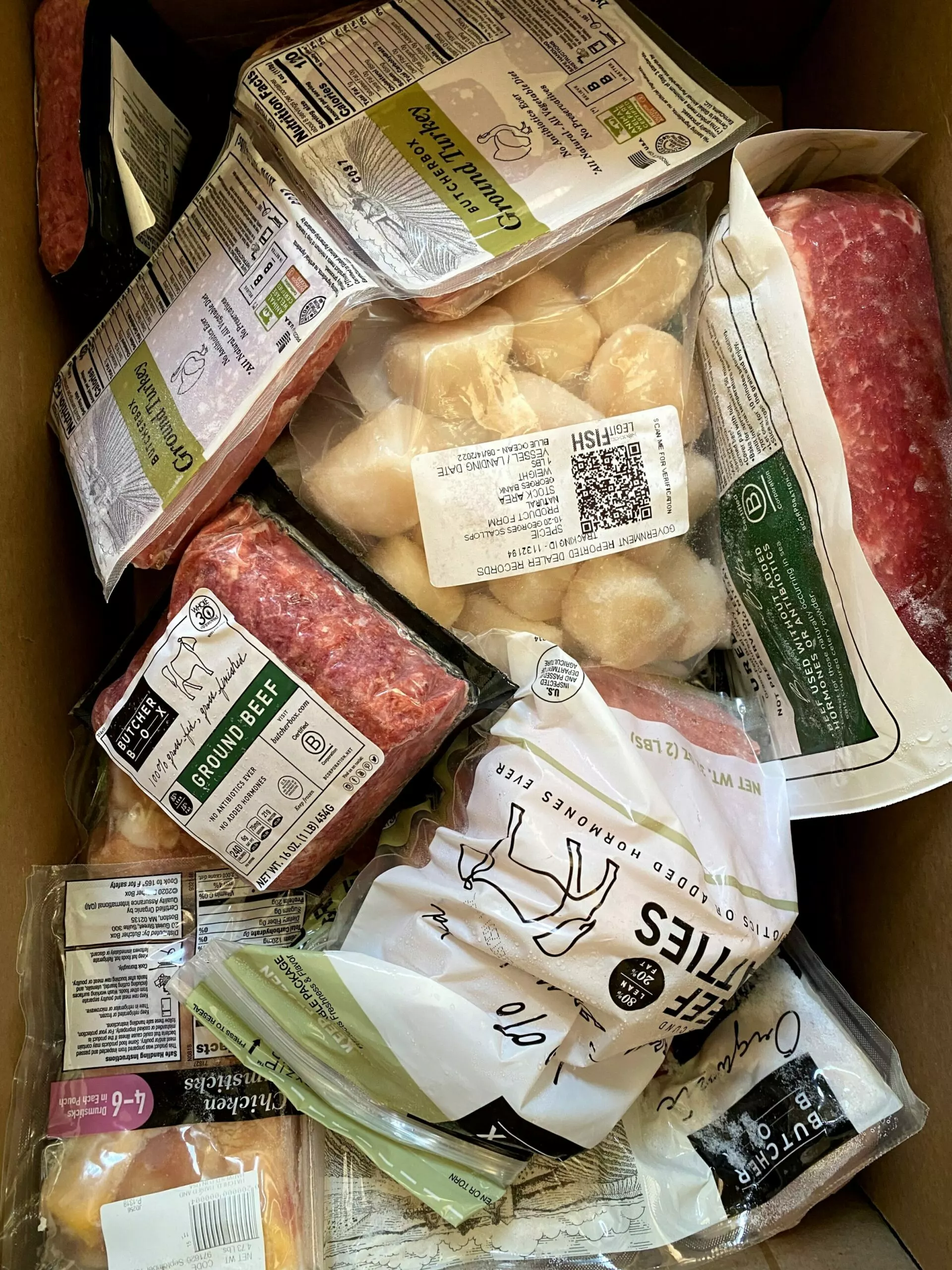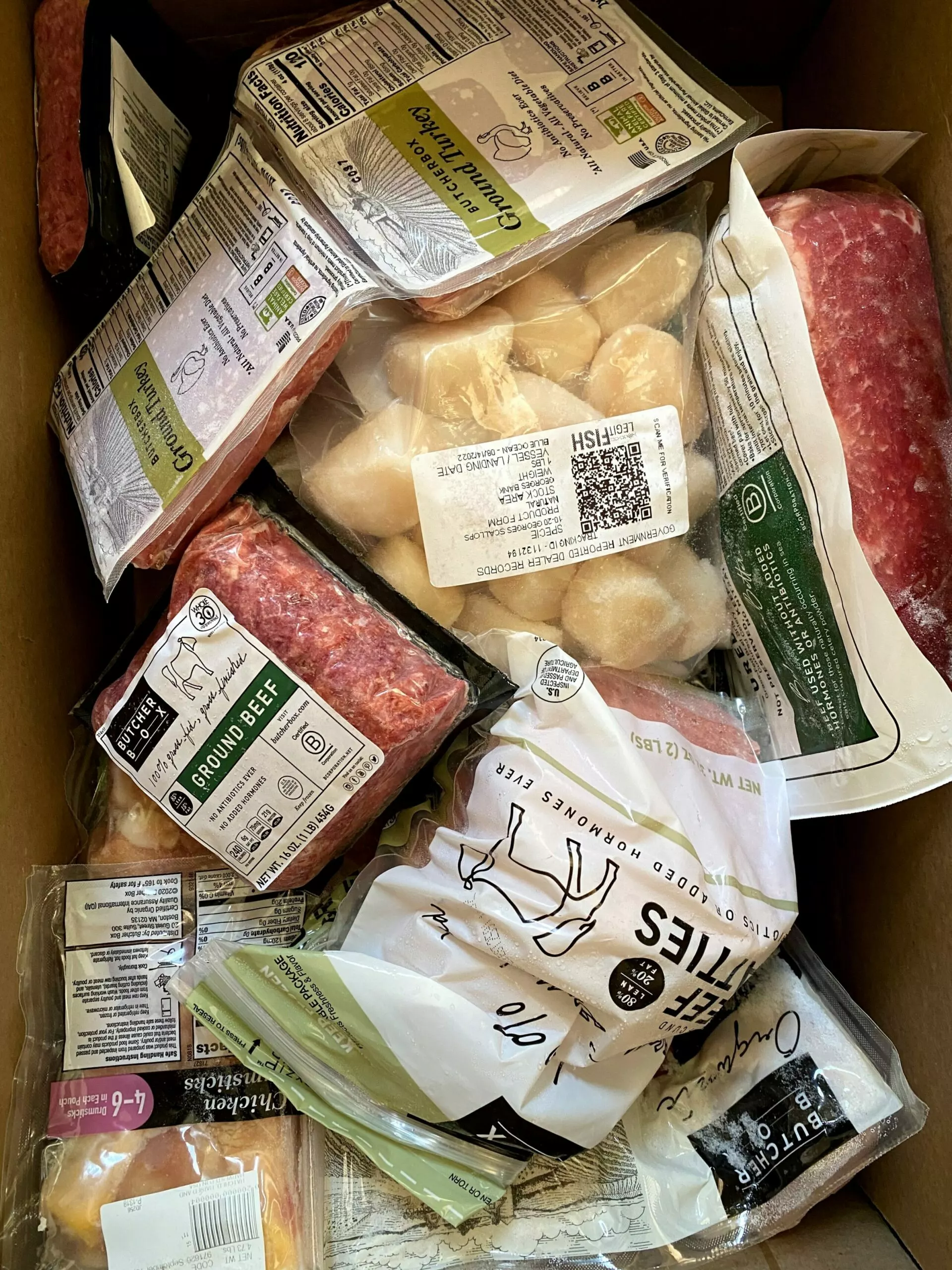 Thrive Market goodies! We also got a shipment of Thrive – I order about every other week – with pantry staples and household essentials. In this box, I ordered dog treats for Maisey (I and love and you brand), chocolate tea, dishwasher pods, peanut butter, popcorn, bars, veggie packs, Lupini snacking beans, and chips.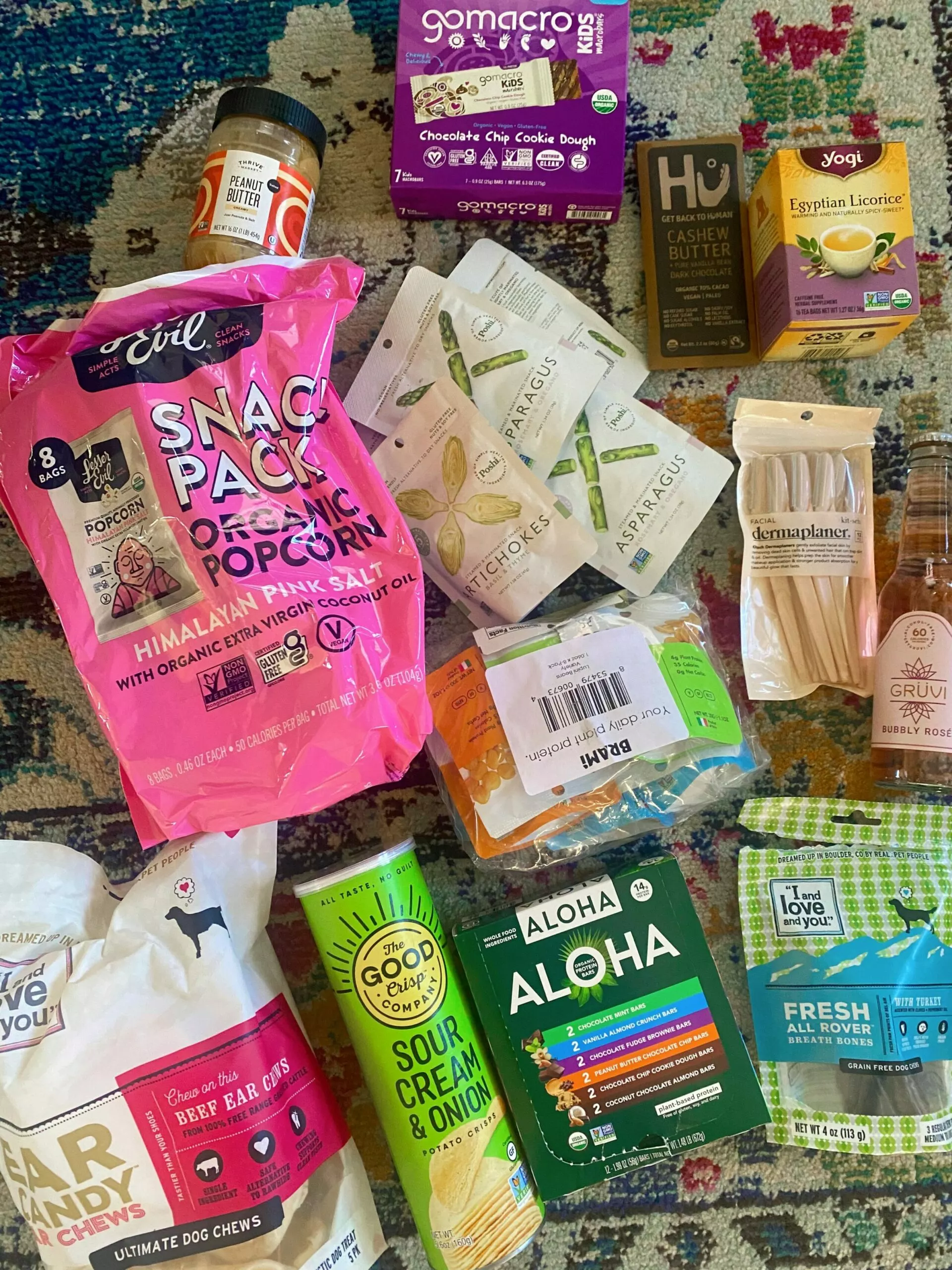 (This link gets your 40% off your first order)
Fashion + beauty:
The only tiny sliver of silver lining of my latest predicament is that I *have* to buy all new eye makeup. Also, Sephora sale is happening which is going to be perfect timing. (Rouge gets 20% 4/14-4/21, VIB gets 15% off 4/18-4/21, and Insiders get 10% off 4/18-4/21)
Eye makeup I'll be replacing:
The best eyeliner
Eyebrow pencil
A new palette. It made me pretty sad to toss my last one since it was new
Eyeshadow primer
Here are some of my other all-time faves:
This lip pencil (color 606)
Poreless primer
My fave daily cleanser
Tanning drops (dark)
Blush
Bronzer
Lip stain
New Amazon finds! I ordered some things for spring, and ended up with this jumpsuit, this sports romper for hot yoga, this maxi dress, and this one-shoulder tank (sending back because the fabric is super thin).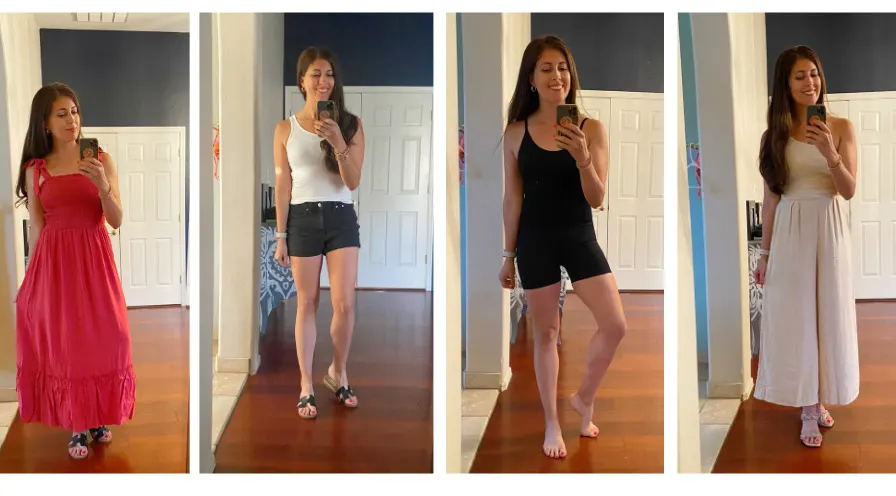 Happy Friday, friends! What are you up to this weekend?
xo
Gina