Hi hi! Happy Friday! The weekend is heeler. I'm sorry for being mostly MIA this week. The kids start school next week and we've been finishing up loose ends, and I've been working hard on my new program. All of the info will be emailed to newsletter subscribers on Monday, August 16. If you want the info first (+ a discount!) enter your email address here:
Other than that, we've been swimming, meeting up with the fam for dinner, and living the summer life. Liv has discovered Queer Eye and I've loved watching old episode with her.
It's time for the weekly Friday Faves party! This is where I share some of my favorite finds from the week and around the web. I always love to hear about your faves, too so please shout out something you're loving in the comments section below.
Fashion + beauty:
New makeup! I had to toss all of mine twice (because of that eye thing) and finally got some new goodies. My favorite palettes ever are still on the site (two for $40!) and I also got this clay palette, mascara and primer (smaller bottles so I can get rid of them more often), eyeliner, and a new eyeshadow primer.
July Faves
It's always fun to browse through analytics and see what your favorite products were from July! Here are the top products that I shared on the blog and on IG over the past month.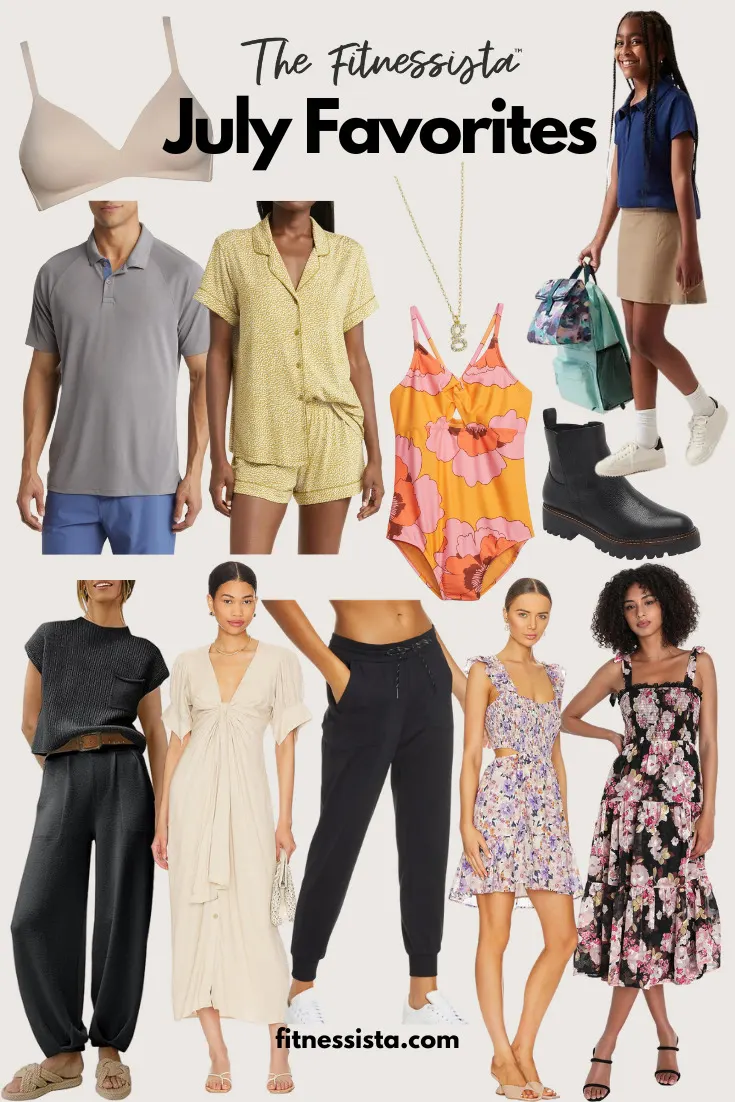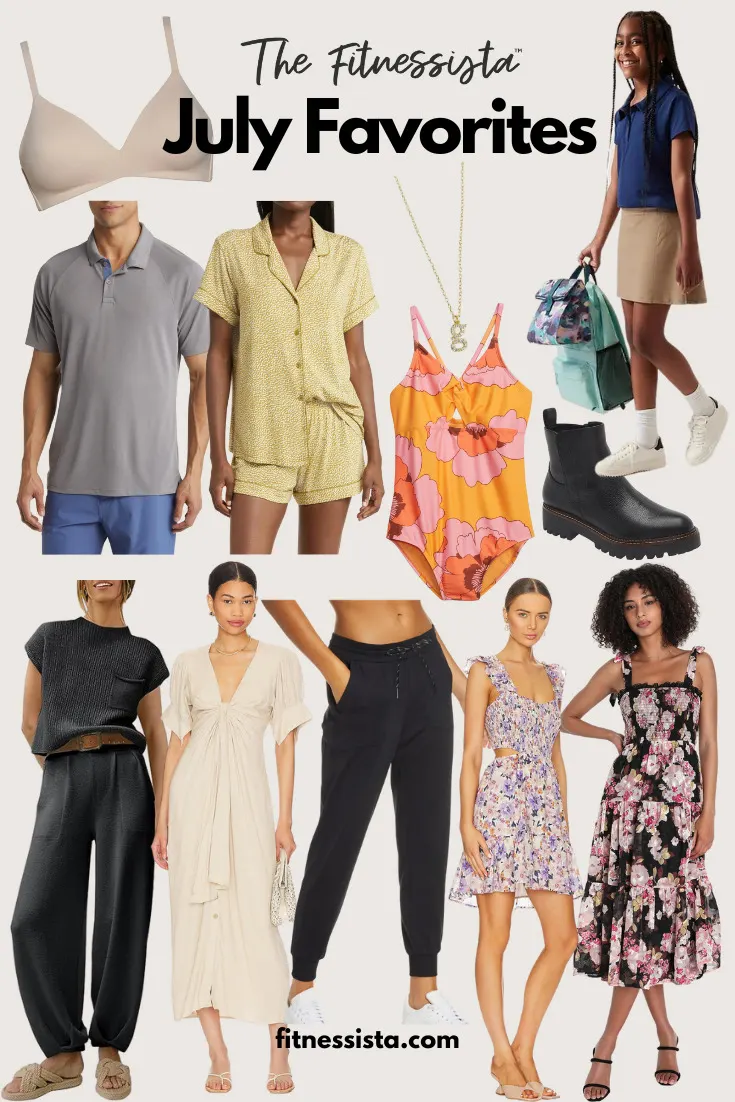 This dress! On sale right now and SO cute. The quality is excellent and I'll wear it with heels or sandals.
This floral dress.
This swimsuit. Both of the kids have these, and they're adorable and well-made.
The perfect neutral midi dress to dress up or down.
The best bra in the whole world.
These classic pajamas from the Nordstrom sale.
This men's golf polo.
Live-in pocket joggers.
This initial pendant necklace.
The BEST water resistant Chelsea boots; Liv and I both have and love these.
The girls' favorite uniform skirts.
And #1 by far was this Amazon set! I LOVE this Free People dupe and always get compliments when I wear it.
Read, watch, listen:
What do you like about where you live?
Why forgiveness is the ultimate act of self-love.
I feel this in my heart.
Fitness, health, good eats:
Tabata superset workout.
More reasons to get in quick bursts of activity. 
Sakara beauty drops and bars. The Sakara mineral drops are such a great way to infuse minerals back into your water (especially if your reverse osmosis filter takes out everything), and they add a nice, clean taste and aren't sweet. Their metabolism bar is one of my all-time favorites bars – the sea salt chocolate is SO good and actually tastes like a treat. You can browse everything here and use XOGINAH for 20% off, including their amazing meal deliveries.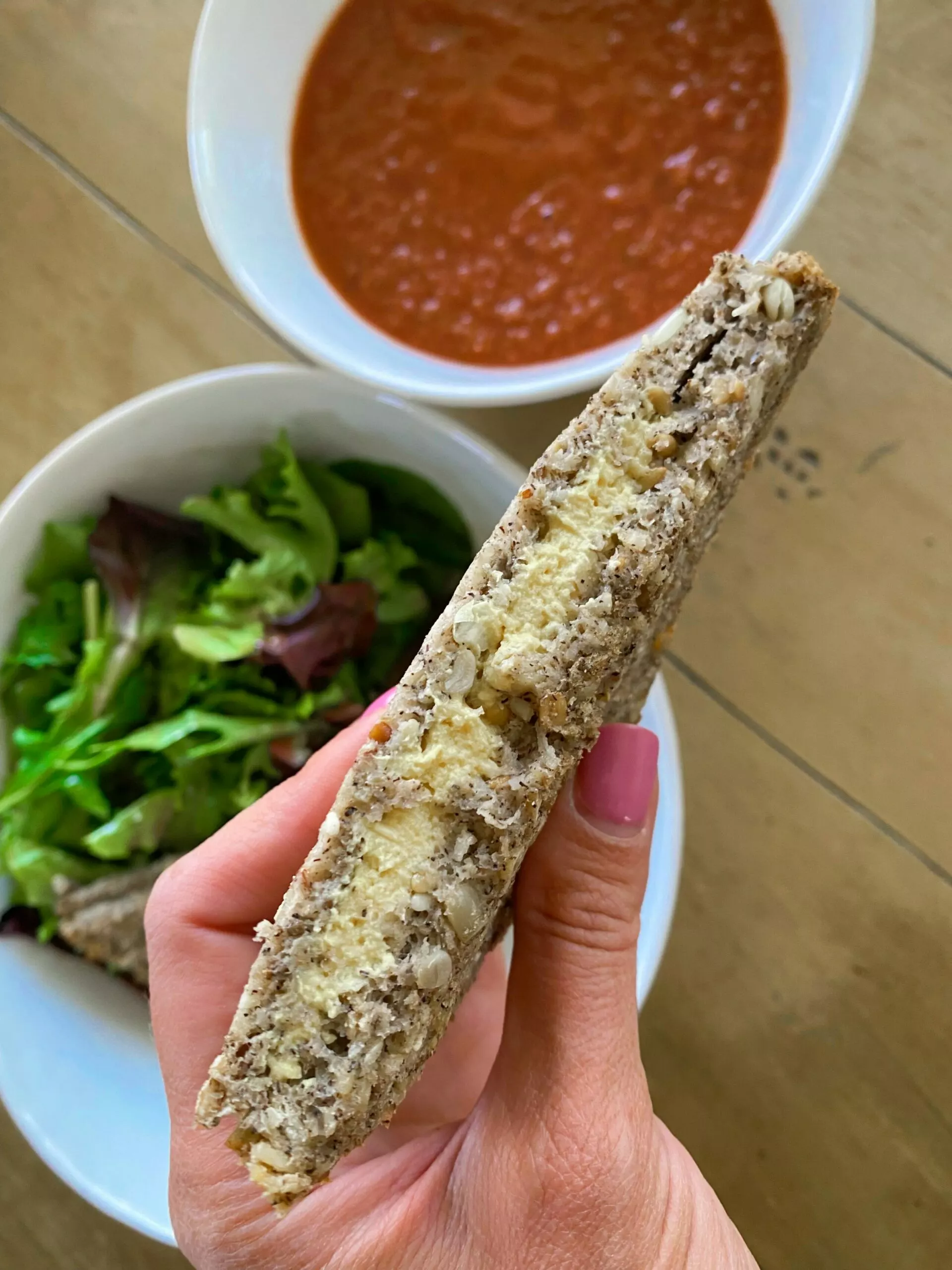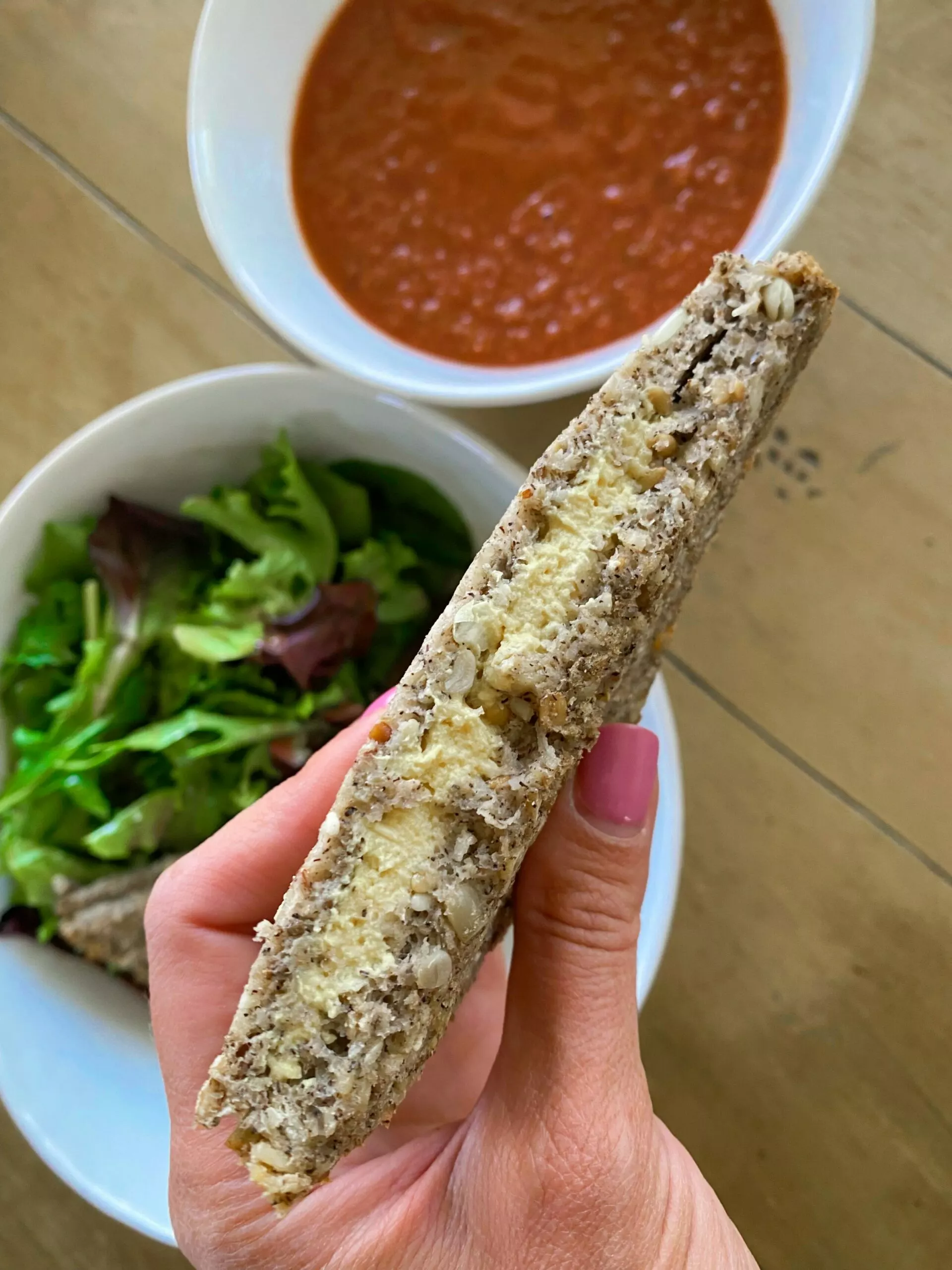 Happy Friday, friends!
xo
Gina