Hi friends! The weekend is heeeeere! What do you have going on? We have two birthday parties, a graduation party, and an end-of-dance season party. I'm looking forward to lots of fun with friends and I can't believe the kids are done with school next week. We're SO ready for summer! I'd love to hear what you have going on.
I'm also teaching barre, spin, and blasting through IHP content. I finally finished the massive Organic Acids module and have been learning so much. I'm excited to be able to offer these tests to 1:1 clients in the future.
For now, it's time for the weekly Friday Faves party! This is where I share some of my favorite things from the week and around the web. I always love to hear about your faves, too, so please shout out something you're loving in the comments section below!
Friday Faves
Life:
Mother's Day surprise
The Pilot was supposed to leave on a work trip on Mother's Day. I was a bit bummed about it, not because of the actual holiday – I knew we could just plan another day to celebrate together – but because I feel like he's been gone a lot lately and was going to miss having him around.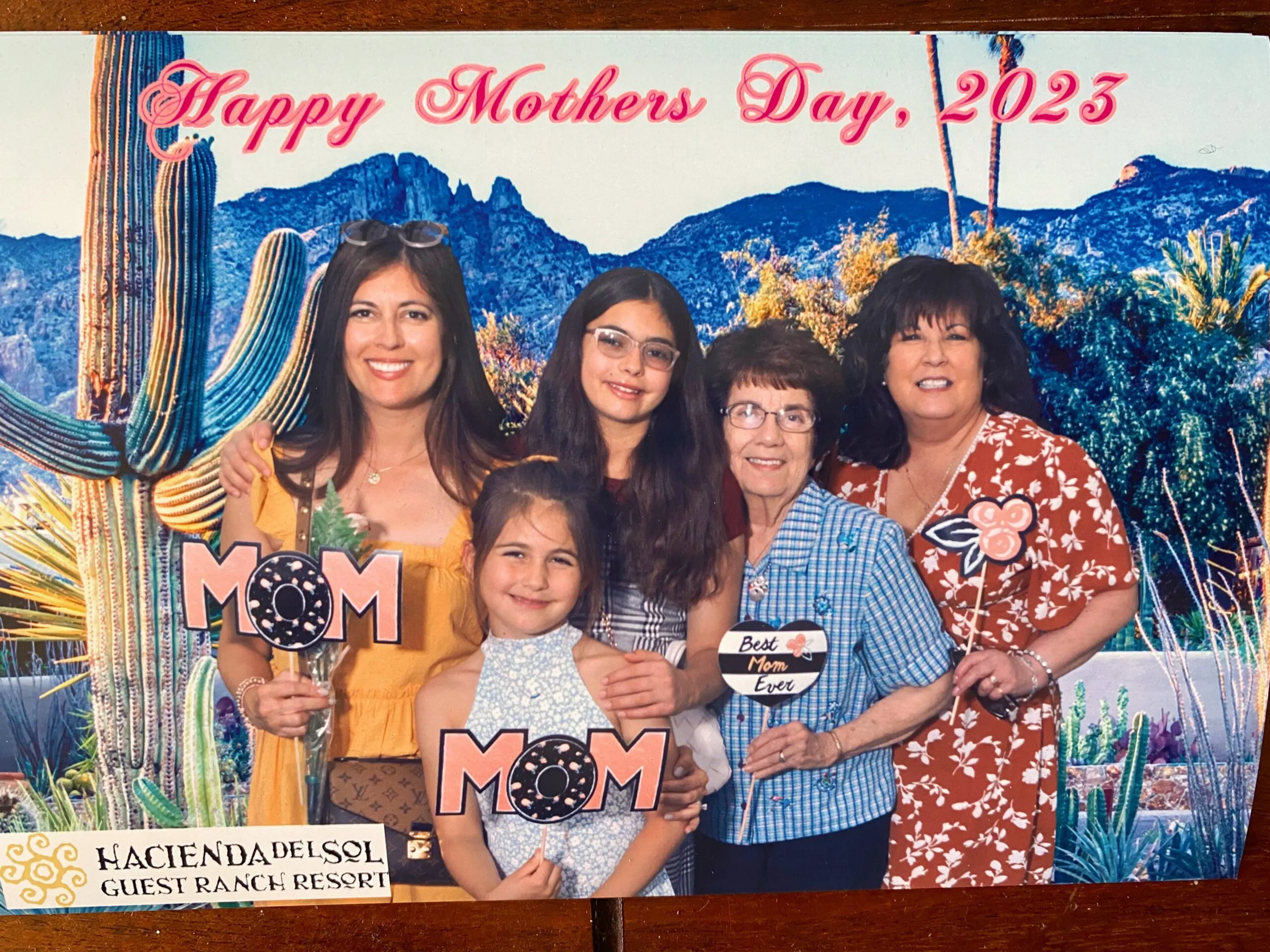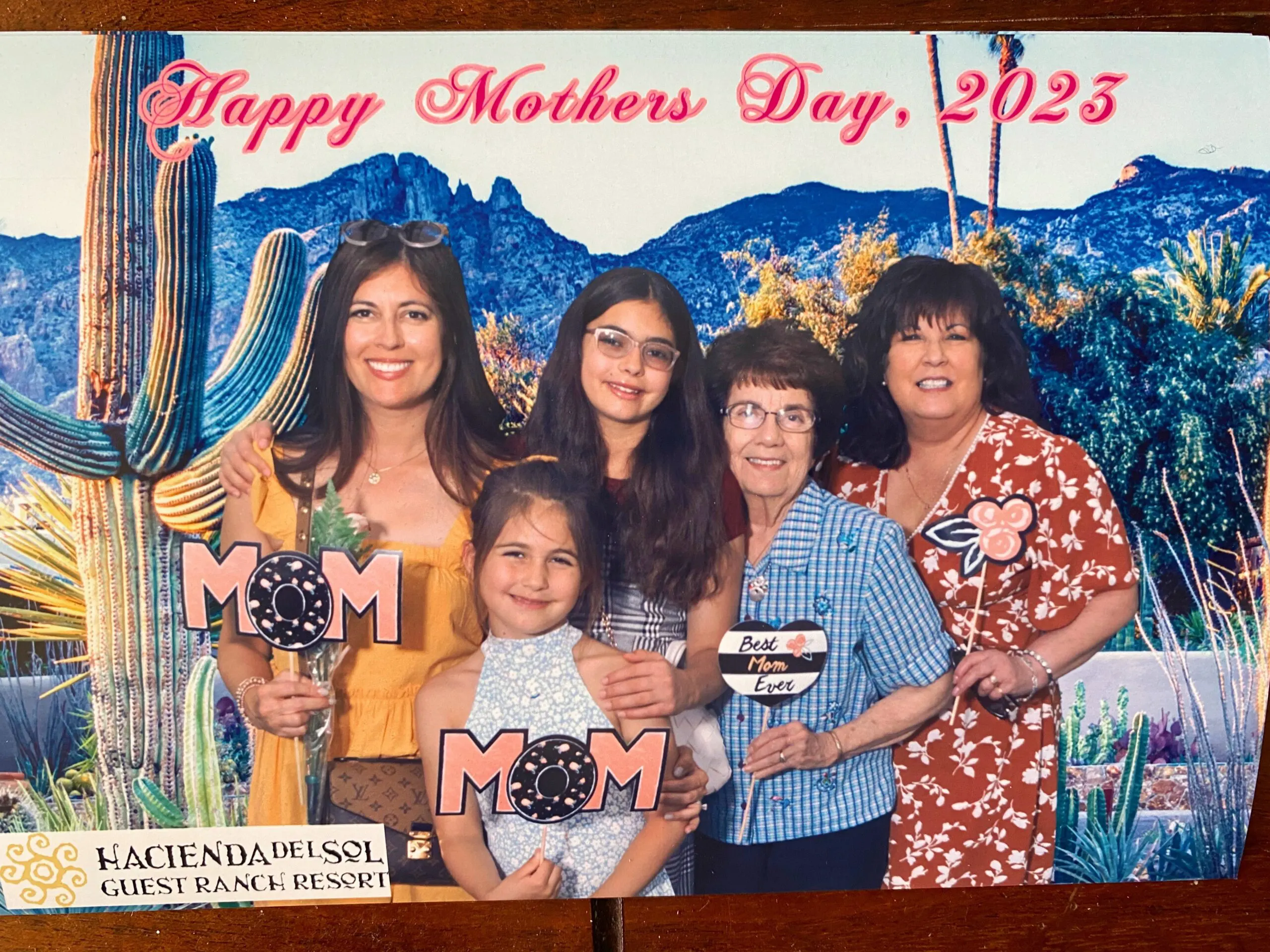 I took the girls + my nana and mom to brunch at Hacienda del Sol as he left for the airport, and we were shocked when he walked into the dining room in his Peloton athleisure. 🙂 He was driving to the airport and his flight was canceled! It was an amazing surprise.
Brunch at Hacienda was perfect as always. I highly recommend their brunch (or even just dinner outside on the patio) if you're visiting from out-of-town.
Health, fitness, + good eats:
Flash sale from my friends at EquiLife through this afternoon. 25% off and you can stack my code FITNESSISTA at this link for an extra 10% off for new clients. This is where I get my beloved quarterly detox and binder.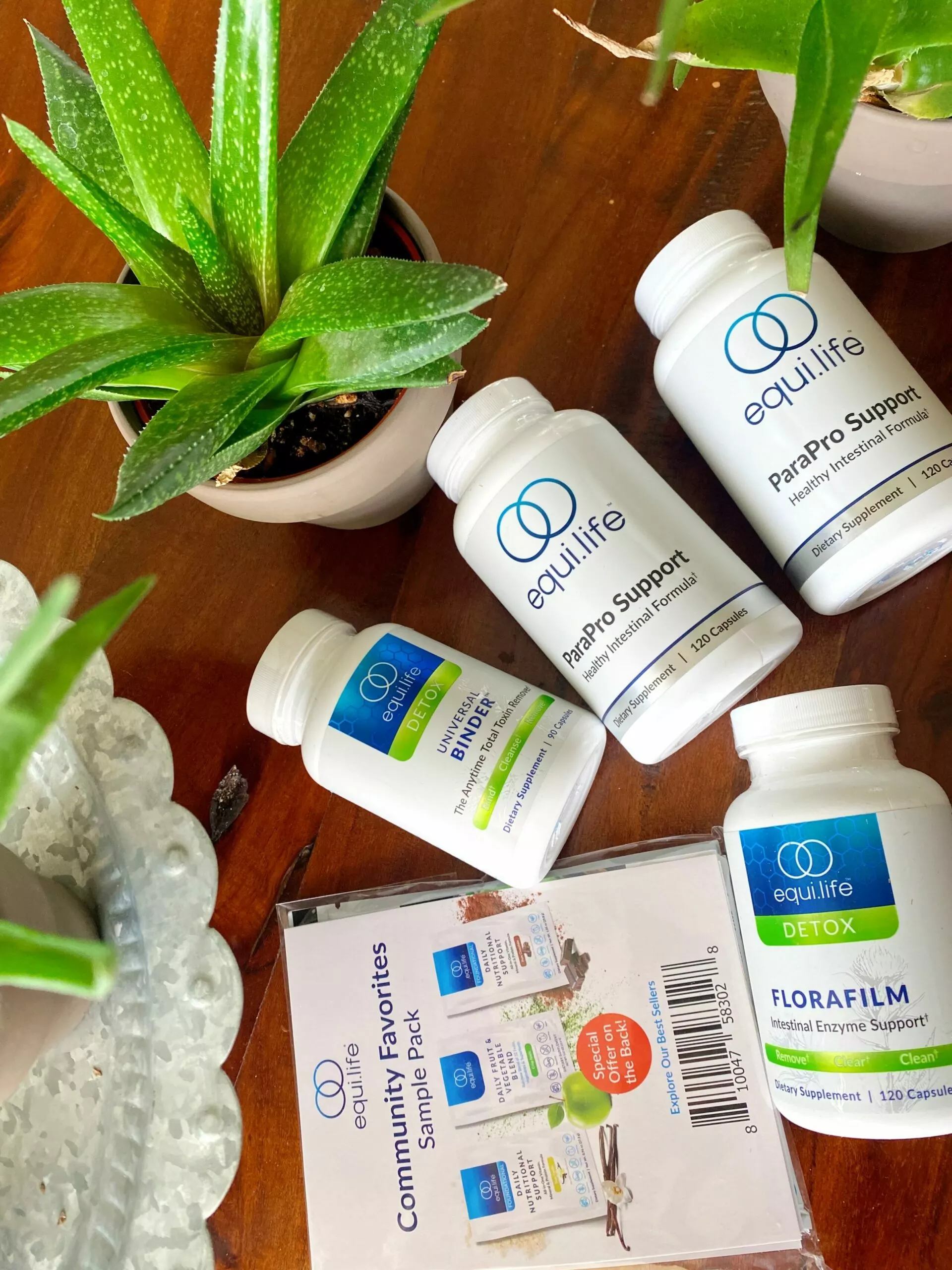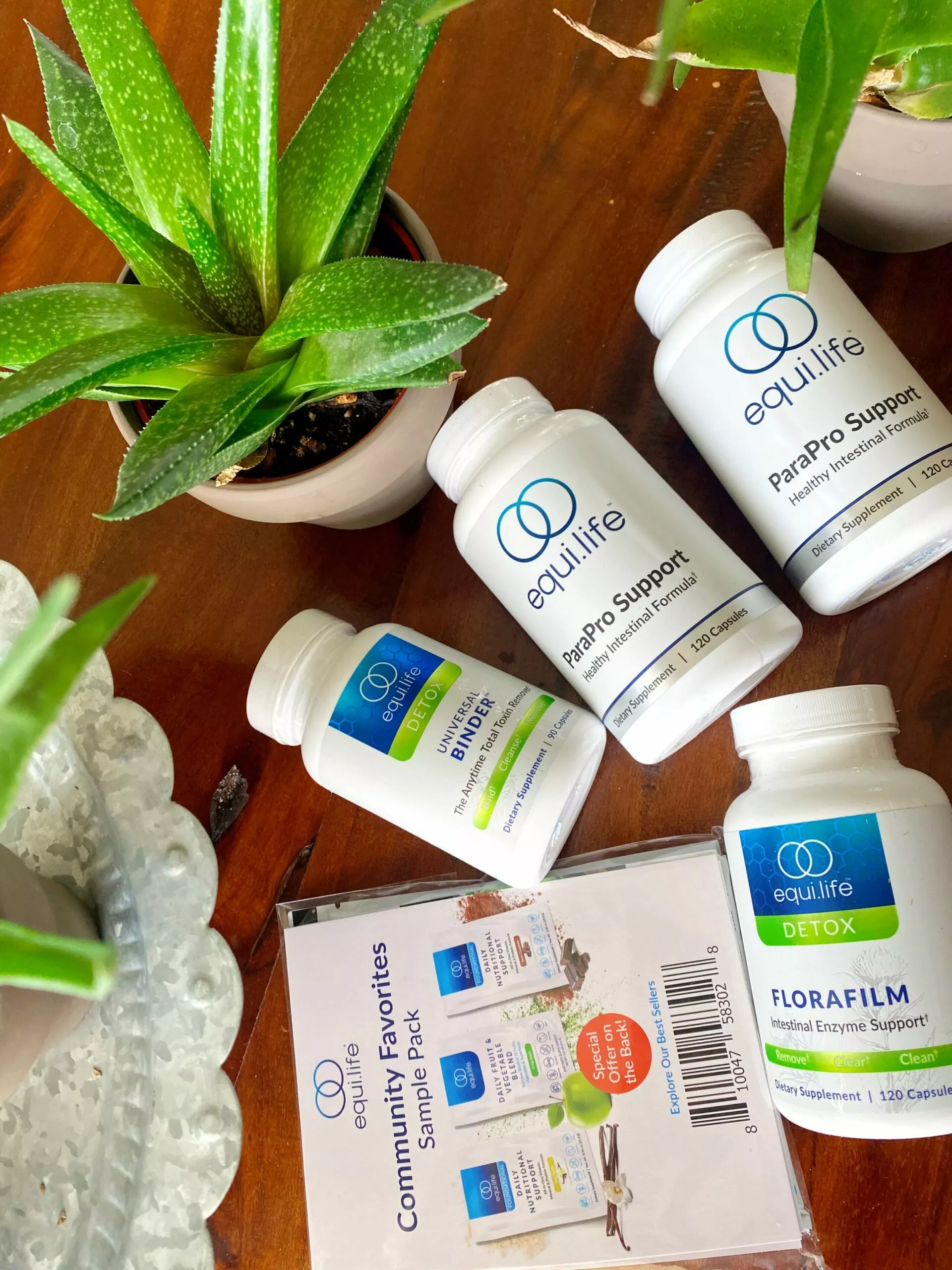 I recently bought their Para Support protocol and it's part of the sale, too. (I'll be doing a full blog post review on the protocol. A heads up: make sure your drainage pathways are supported first and I also recommend working with a practitioner for protocols. I've been working on liver health, dry brushing, and sauna for the past couple of years and felt like I was ready for something like this.)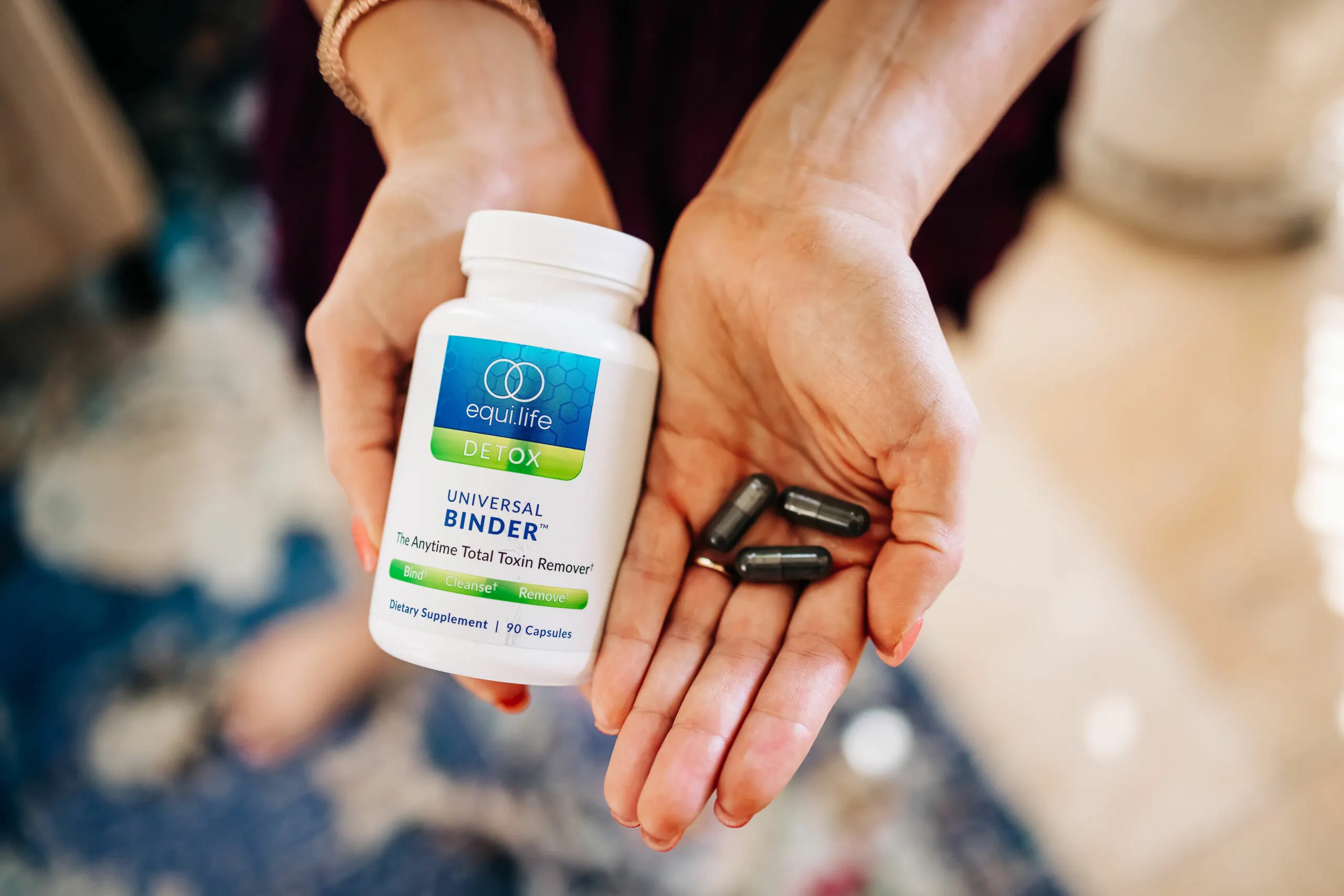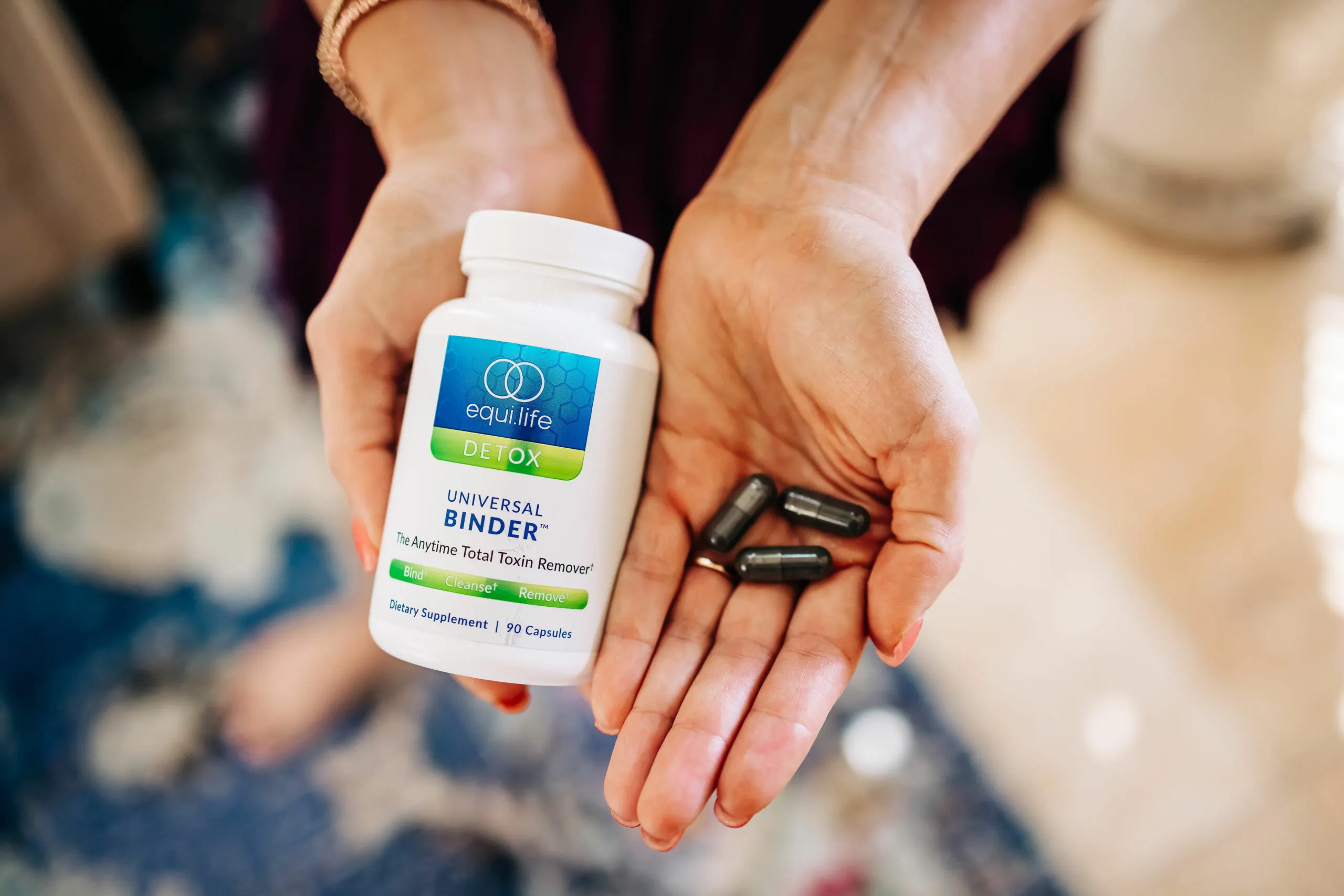 Check out the full line-up here; the promo ends at 4pm EST.
Summer accountability challenge is coming May 29th! Mark your calendars and stay tuned for the details next week. It will be a two-week free health and fitness challenge with lots of group motivation and prizes for checking in. 🙂
One dumbbell driveway workout
Chickpea curry with spinach and rice
Making a batch of peach baked oatmeal for the weekend
How physical activity can help pre teens
30-minute power yoga flow
Fashion + beauty:
After years of searching, I FINALLY found a nontoxic shampoo and conditioner that I love and that works for my long hair. I was interviewed for the IHP Success Podcast, and while we were chatting, Julia Hayes told me about Under Luna. She has the most ridiculously gorgeous hair I've ever seen, so I was willing to step out of my Costco shampoo comfort bubble and try something new.
I bought the trial bottles of Warrior Shampoo and Revive Conditioner and decided to give it a whirl.
It takes a little while to get used to *clean* shampoo, because they don't contain the foaming agents of traditional hair care. It doesn't bubble and froth in the shower; but it definitely feels clean afterwards. It also smells amaaaazing. I still use Moroccan oil on my ends. The biggest differences I've noticed: hardly any hair falls out in the shower, and I've had a ton of new growth around my temple.
Before, it was very common for me to have a nice handful of hair in the shower (gross, but real). Now, it's maybe less than 10 strands. It's been mind-blowing! I'm definitely converted and will be using this from now on.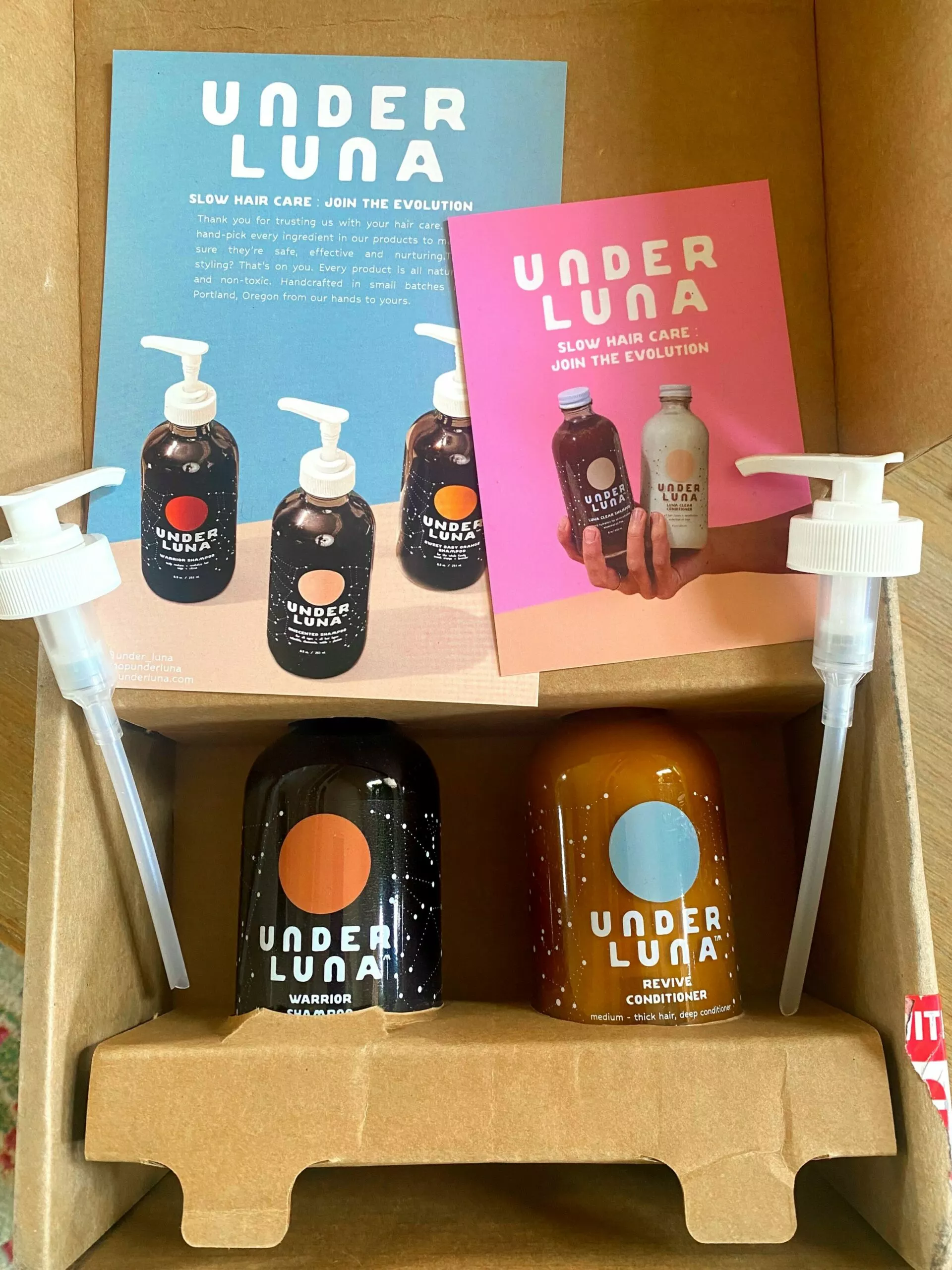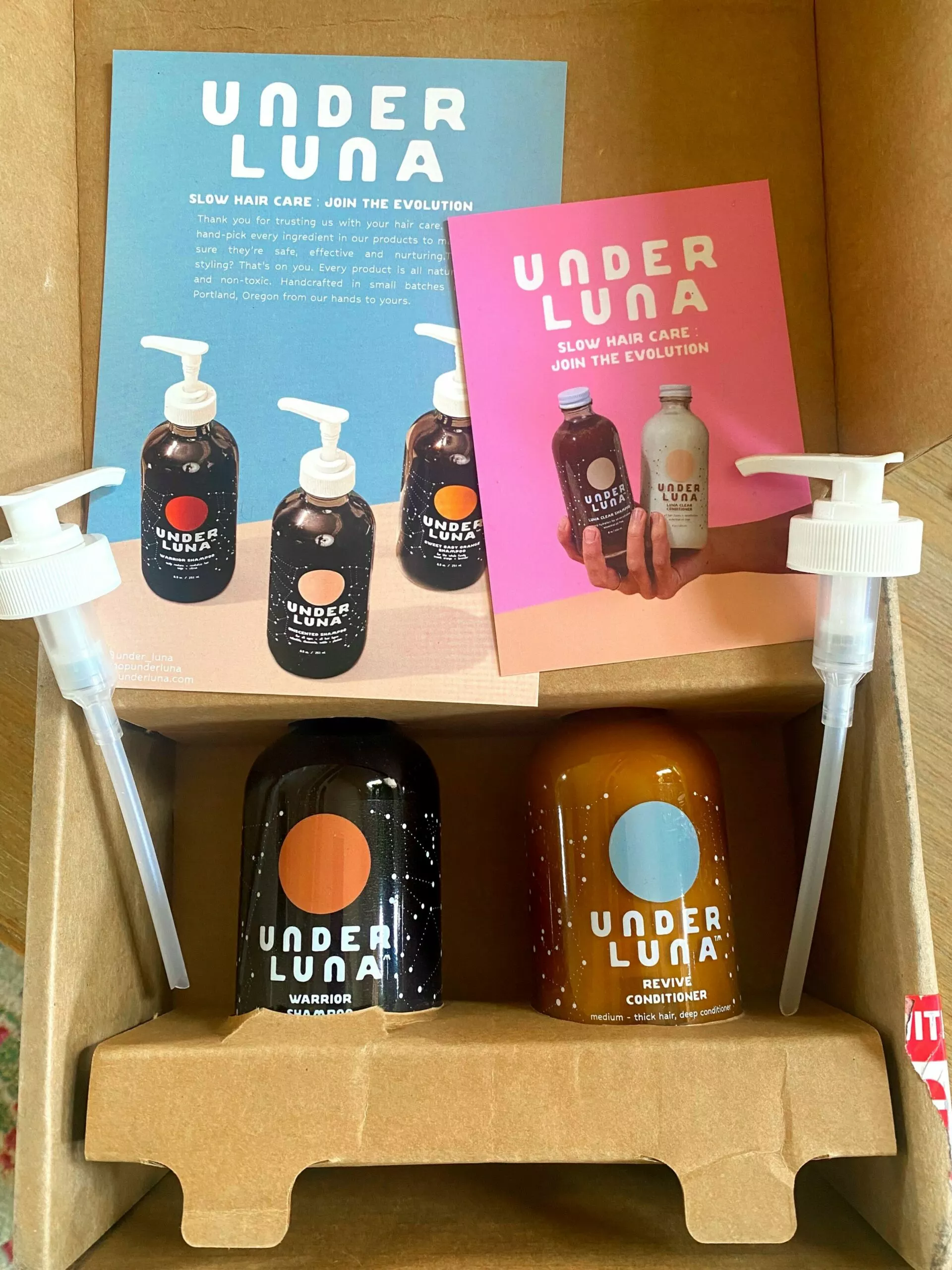 The best part? Under Luna saw my Instagram stories and kindly offered a 10% discount code for my reader friends. Just click here and use FITNESSISTA at checkout!
Vuori swim! I told ya I'd report back on their swimwear and it.is.awesome. It's the same dreamy soft stretchy fabric we all love, and the fit is excellent. I'm always a bit wary about buying swimsuit online, but it fit true to size and feels like everything will stay in place. These are the dune bottoms and dune top, and while the bottoms are a tiny bit cheeky, it's enough to be on trend without being *too much.* I think it's my new fave swimsuit!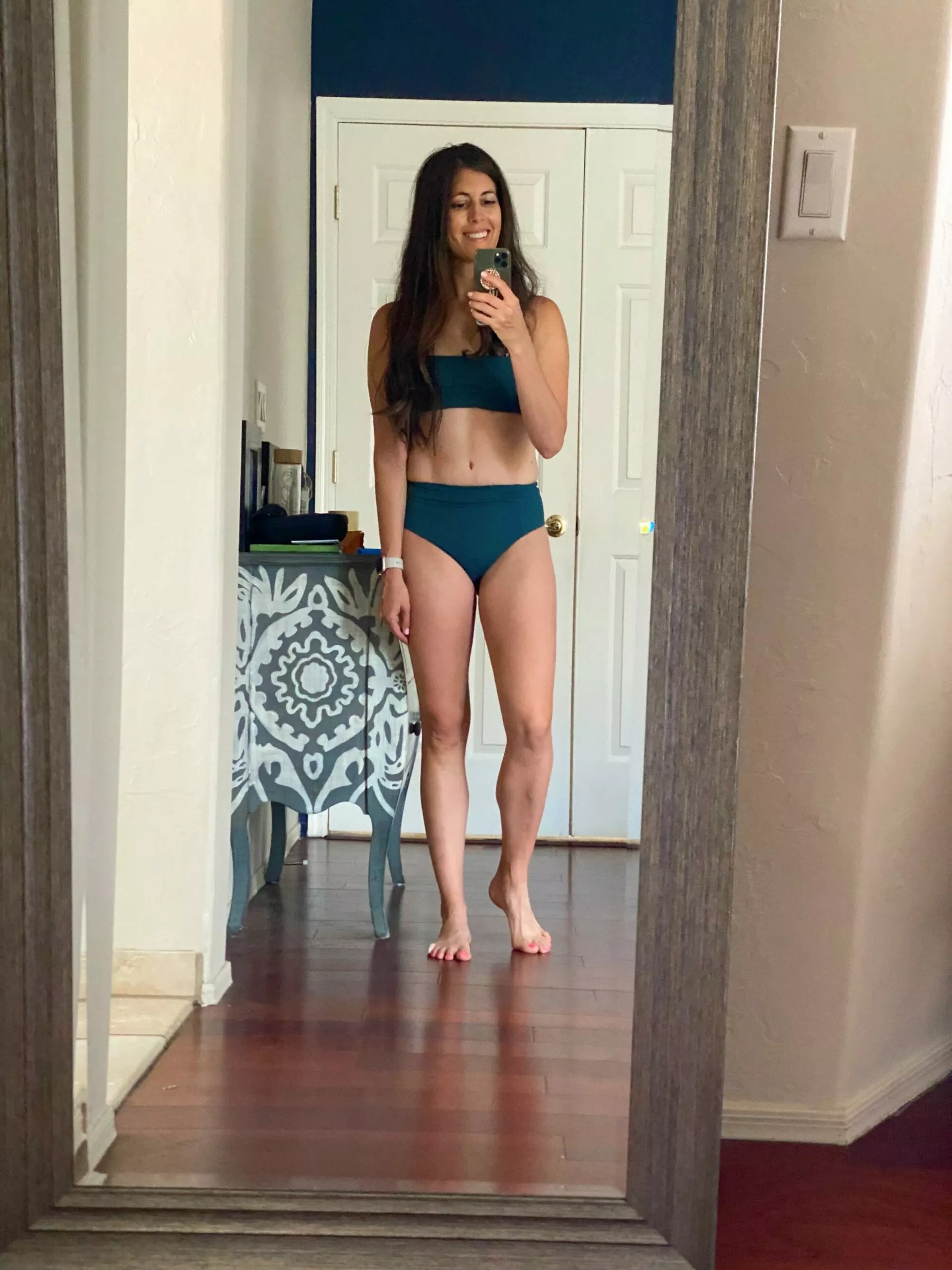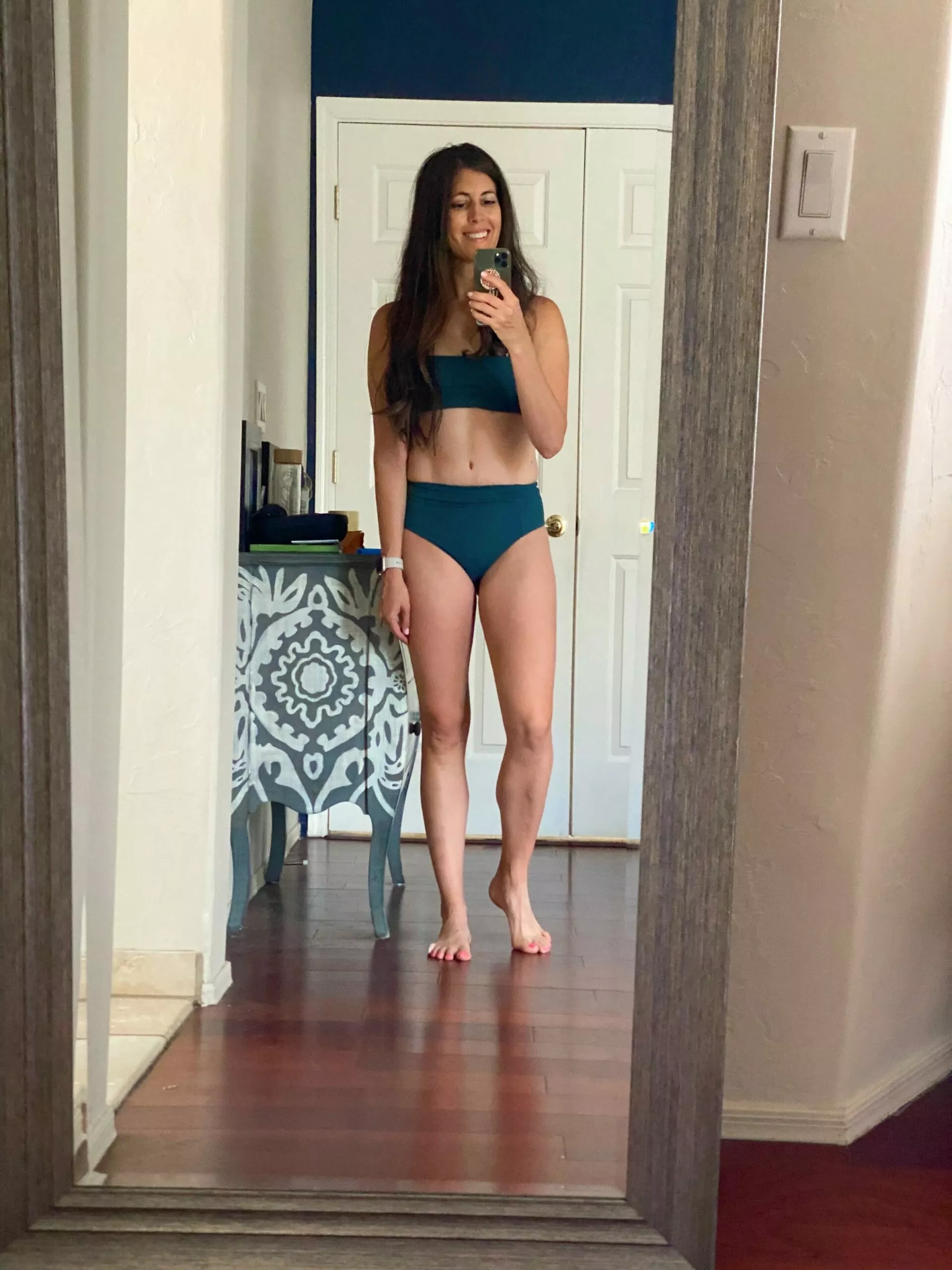 Obsessed with this Amazon set. It was only $35 and they have a ton of colors. It's shorts, a cropped-ish top, super comfy yet put-together.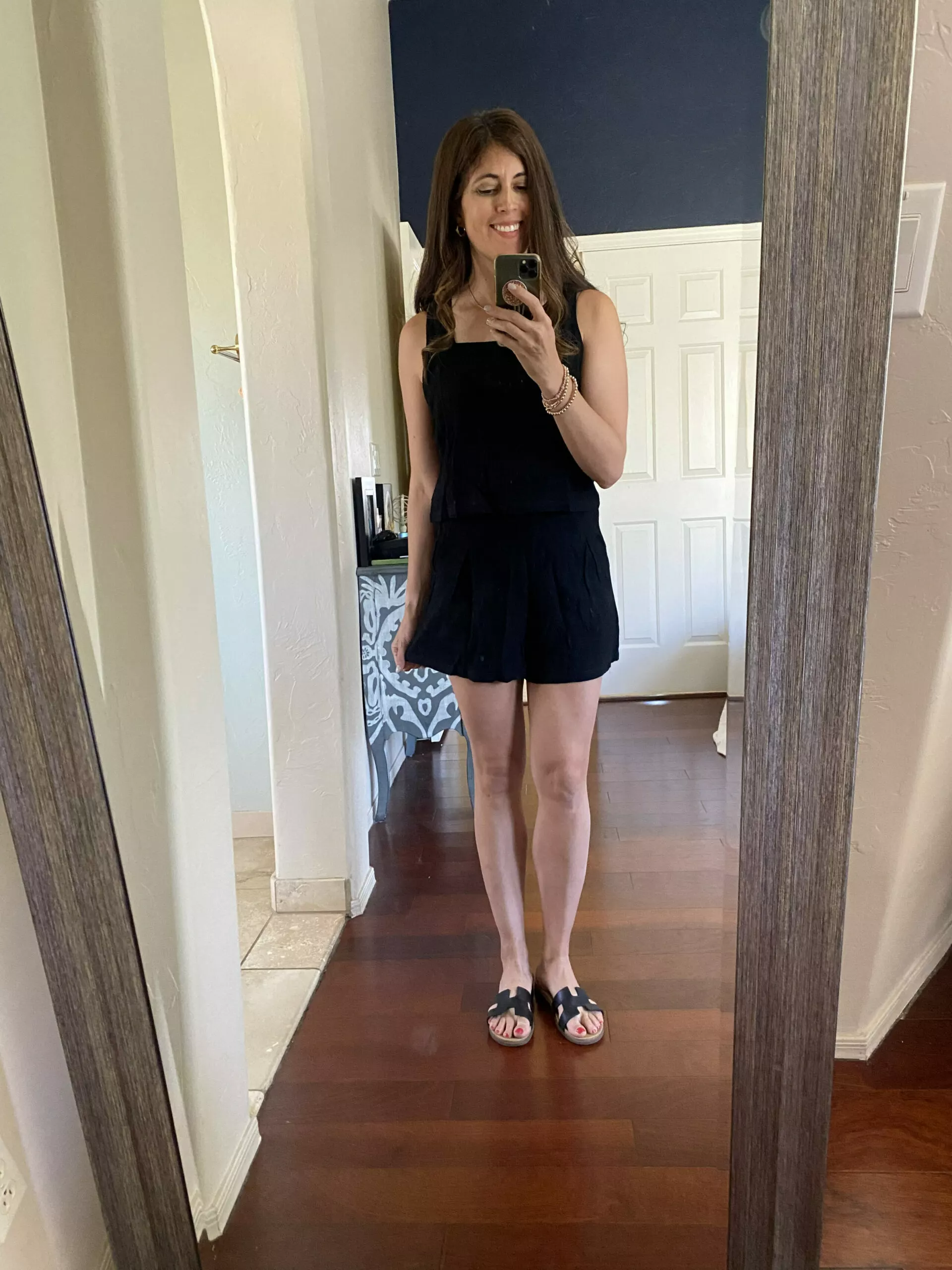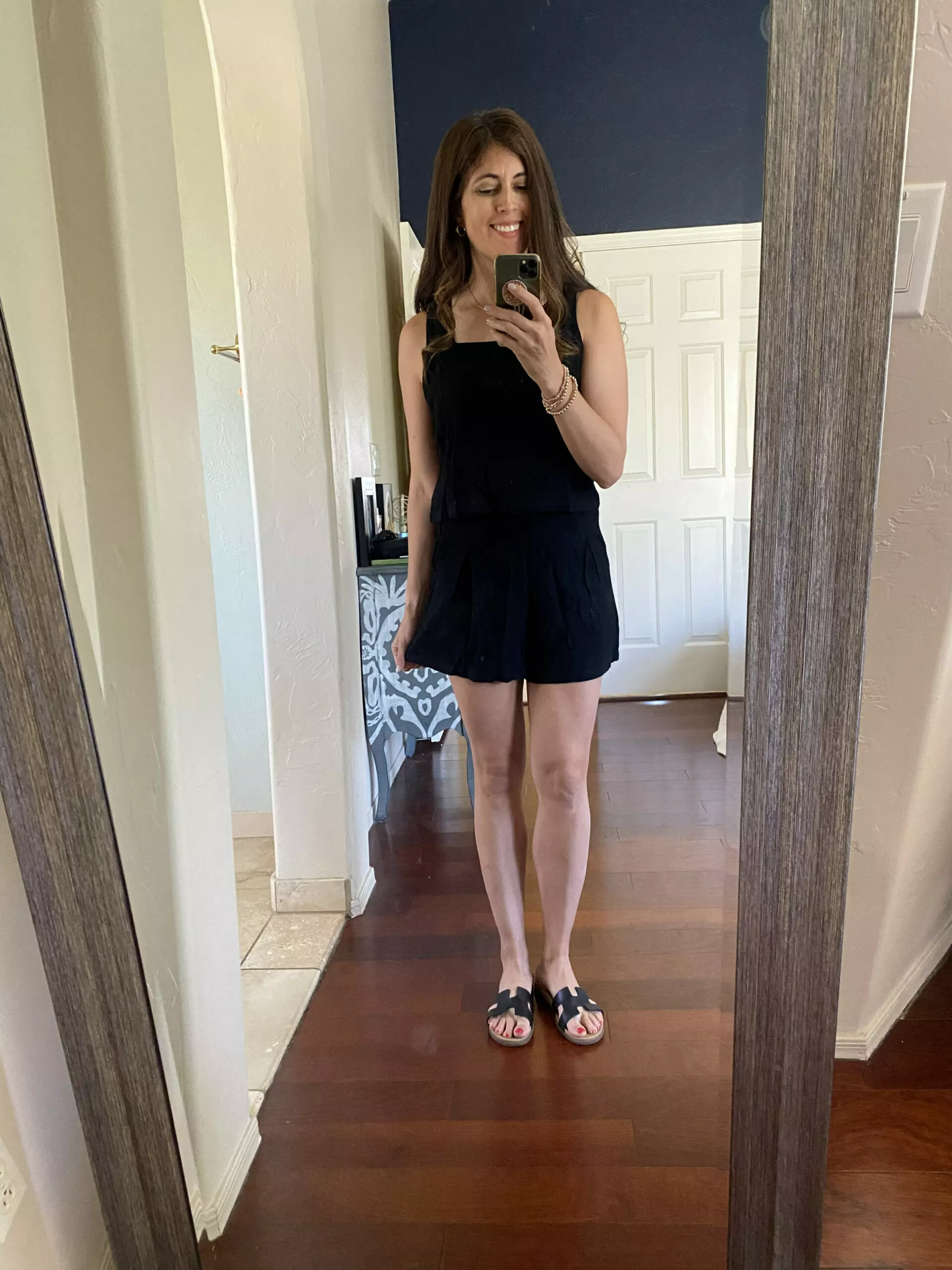 Read, watch, listen:
Don't forget to check out this week's podcast episode with Lauren George here!
Confessions of a fitness professional (agree with so many of these!)
What are the random finds you swear by?
The shocking truth about "forever chemicals"
Mistakes fitness influencers make
Happy Friday, friends! Have a happy and wonderful weekend. Thank you so much for stopping by the blog today.
xo
Gina