Transformation of the Day: Dynasty lost 18 pounds. This 52 year old reached out to an online coach after seeing the results he achieved with other black women. She got the support and guidance she needed to reach her goal of wearing a two-piece swimsuit.
Social Media:
TikTok: @dynastyahill
What was your motivation?
I am 52 years old, and I saw Terry Starks performing miracles with black women all over the world with his natural weight loss program. My goal was to get in a two-piece swimsuit with class. I also wanted to avoid having cosmetic surgery to reach my goal. Terry motivated me with an introduction to his program, and he followed up with inspirational text messages and weekly meal plans. 
I started my journey on June 17, 2023, and I have lost 18 pounds with a waistline that screams loud in dresses, blue jeans, and swimwear. I enrolled in Terry's natural weight loss program. He inspires, encourages, motivates, and transforms black women globally. Most women of color have problems with lower abdomen adipose tissue from childbirth or the natural hormones often seen as stubborn fat. My dream was to get in a two-piece swimsuit! Terry Starks did it!
How did you change your eating habits?
I ate five small meals a day. Terry sends the guided menu weekly via email that describes what foods to eat. It also describes the portion sizes with measurements. He is creative and gave me a large selection of healthy, practical food to shop for and cook. His meal plan selections are budget-friendly and aren't stressful to cook. He advises grilling, baking, and using a simple air fryer to prepare meals.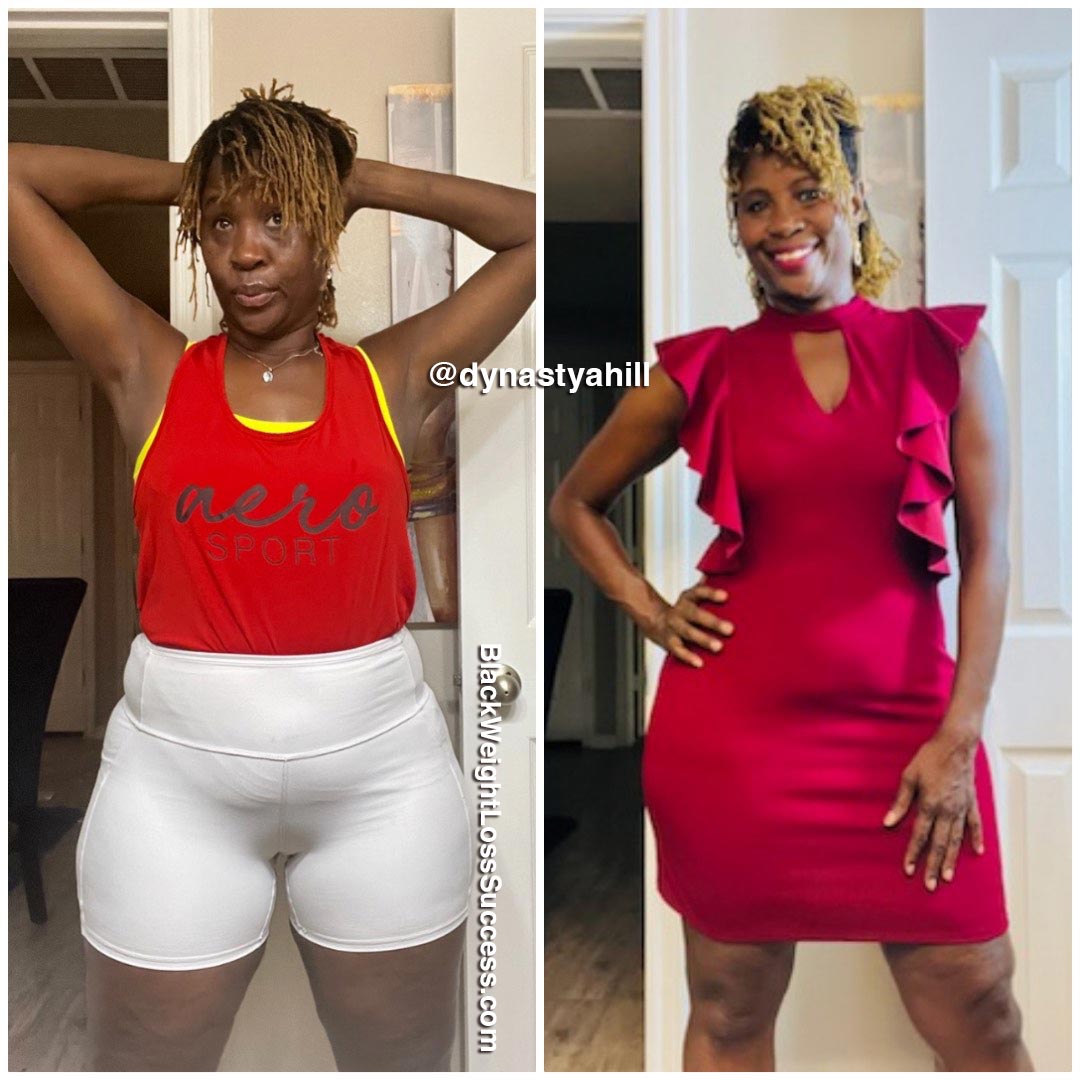 He told me I had to stay focused, drink a gallon of water daily, and perform cardio once a for at least 30 minutes a day. After week three, he will send you emails telling you it's time to work harder, stay smart, and don't give up but lean into the process. I eat every three hours and follow the Terry Starks meal plan.
Terry is a brilliant coach. He has a presence even behind the emails he sends weekly. He is a phone call away if you need emotional support. He cares about the black community and specifically helps women of color. Terry helped me to believe I could reach my goals, have hope & faith, and stay focused. 
What is your workout routine?
I brisk walk for 30 minutes as my cardio. Terry Starks coached me to do 30 cardio of my choice two times a week by the time I was in week 4 of his program. I walk every day of the week. Terry also encouraged me to work out in the mornings before breakfast.  
What is the biggest lesson you've learned so far?
What I have learned is nothing is impossible with God and Terry's fitness plan. Just do the 35 days and transform! 
What advice would you like to share with women who want to lose weight?
I advise women of color not to allow age, postpartum weight, or even pre/post menopause weight to be their obstacle. You can get rid of that lower abdomen adipose tissue. Terry Starks is passionate about helping women of color thrive emotionally (with high self-esteem).