Hi friends! Happy Monday and I hope that my friends who were celebrating yesterday enjoyed a blessed Easter. We had a great day with our fam.
The fun started off with an Easter basket scavenger hunt. It prolonged the Easter basket fun and P loved following all of the clues. Their baskets were waiting for them in the garage: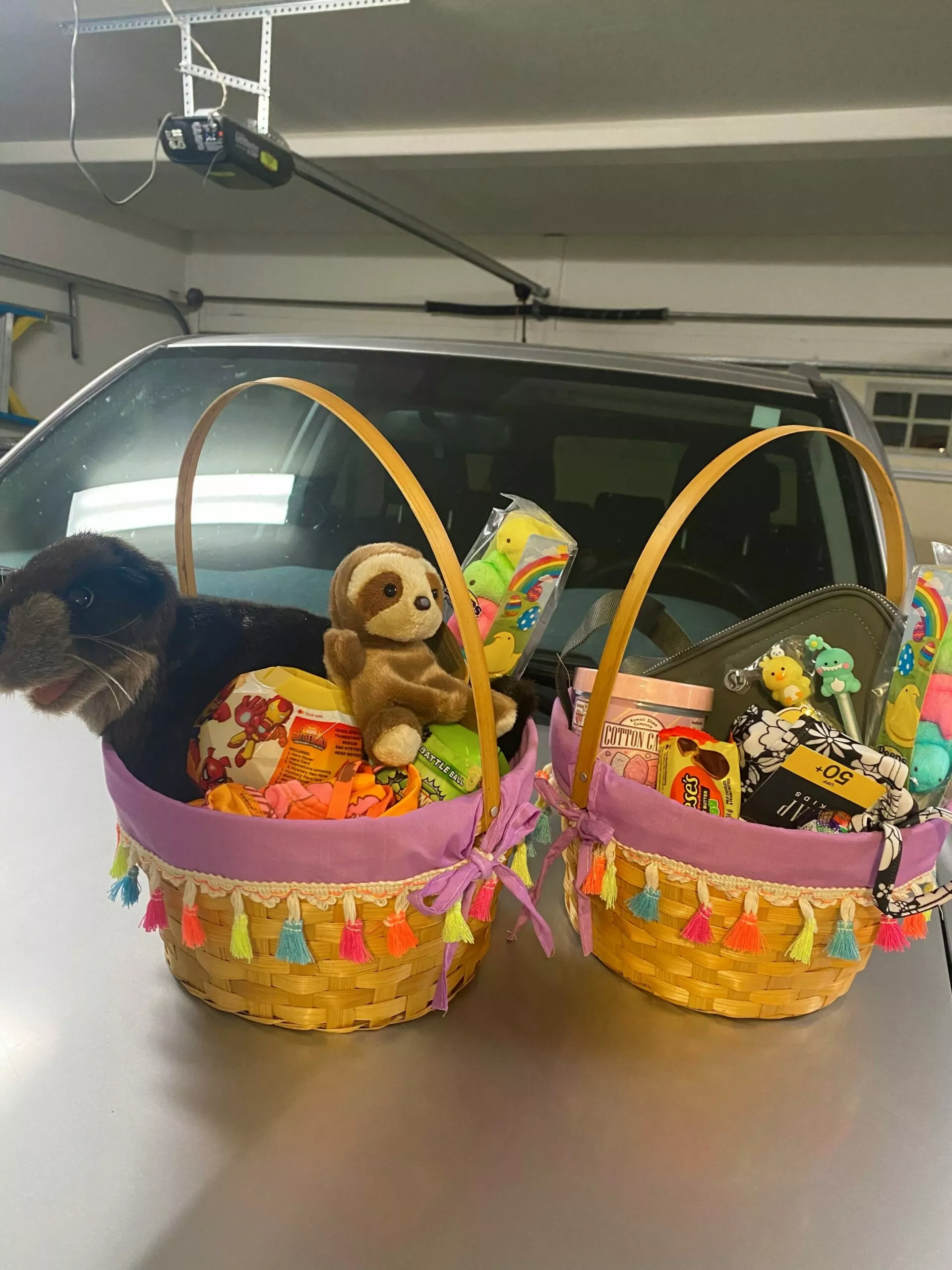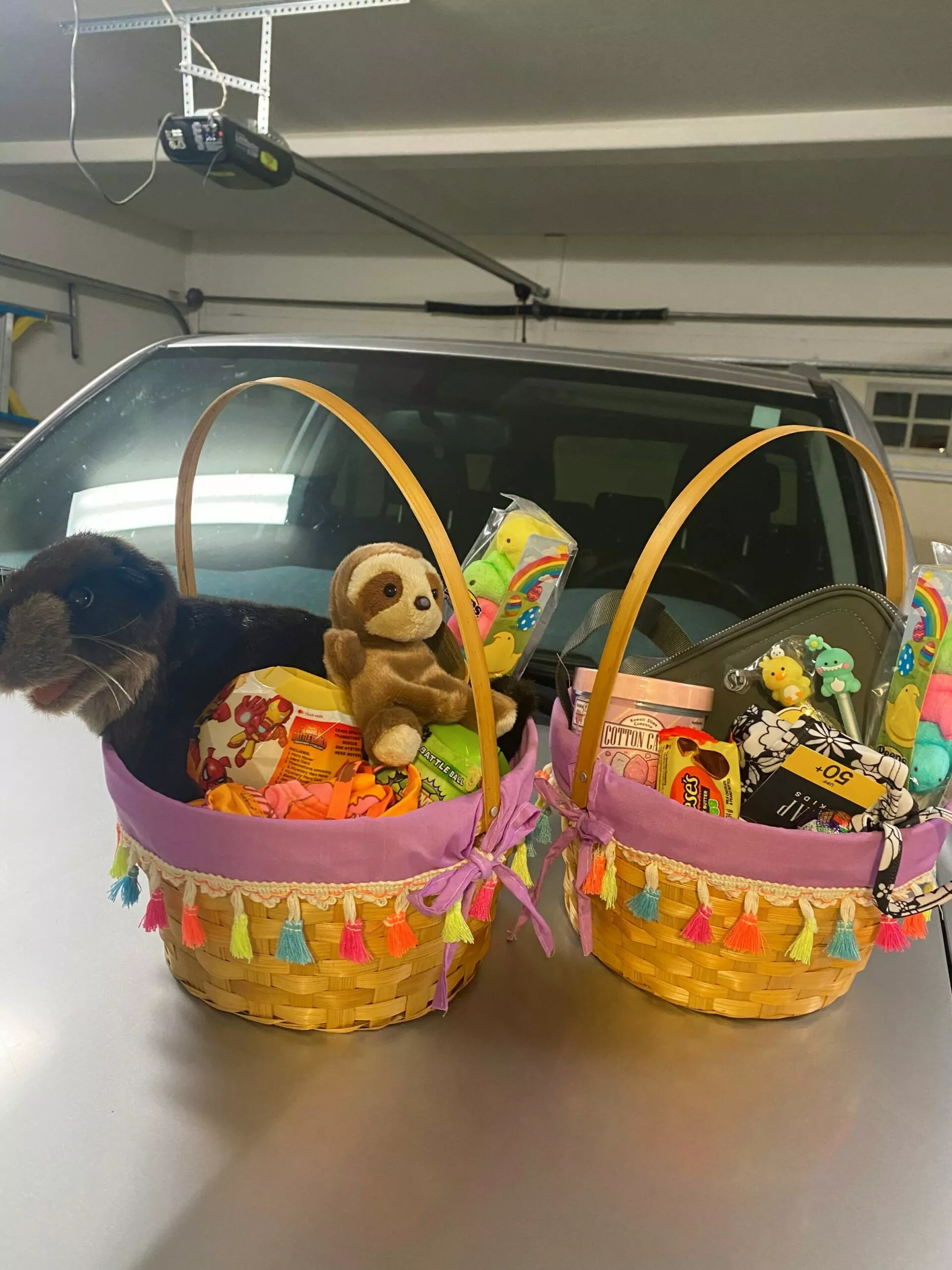 (They always get new swimsuits in their basket; this year it was these. Liv also got a new slime, lululemon bag, and sports bra, and P got an otter puppet, action figures, and a little sloth. They both got some peeps and chocolate eggs, too.)
Next, we did the egg hunt outside – the Easter bunny was tricky with the hiding spots this year – and got ready for brunch at my aunt's with my dad's side of the family. Nana's famous egg dish and French toast were there, along with fruit, salad, cinnamon rolls, ham, potatoes, bellinis, mimosas, coffee, and endless desserts. It was everything.
My contribution to the feast was Ina Garten smoked salmon tartines on homemade sourdough. SO easy and so so good.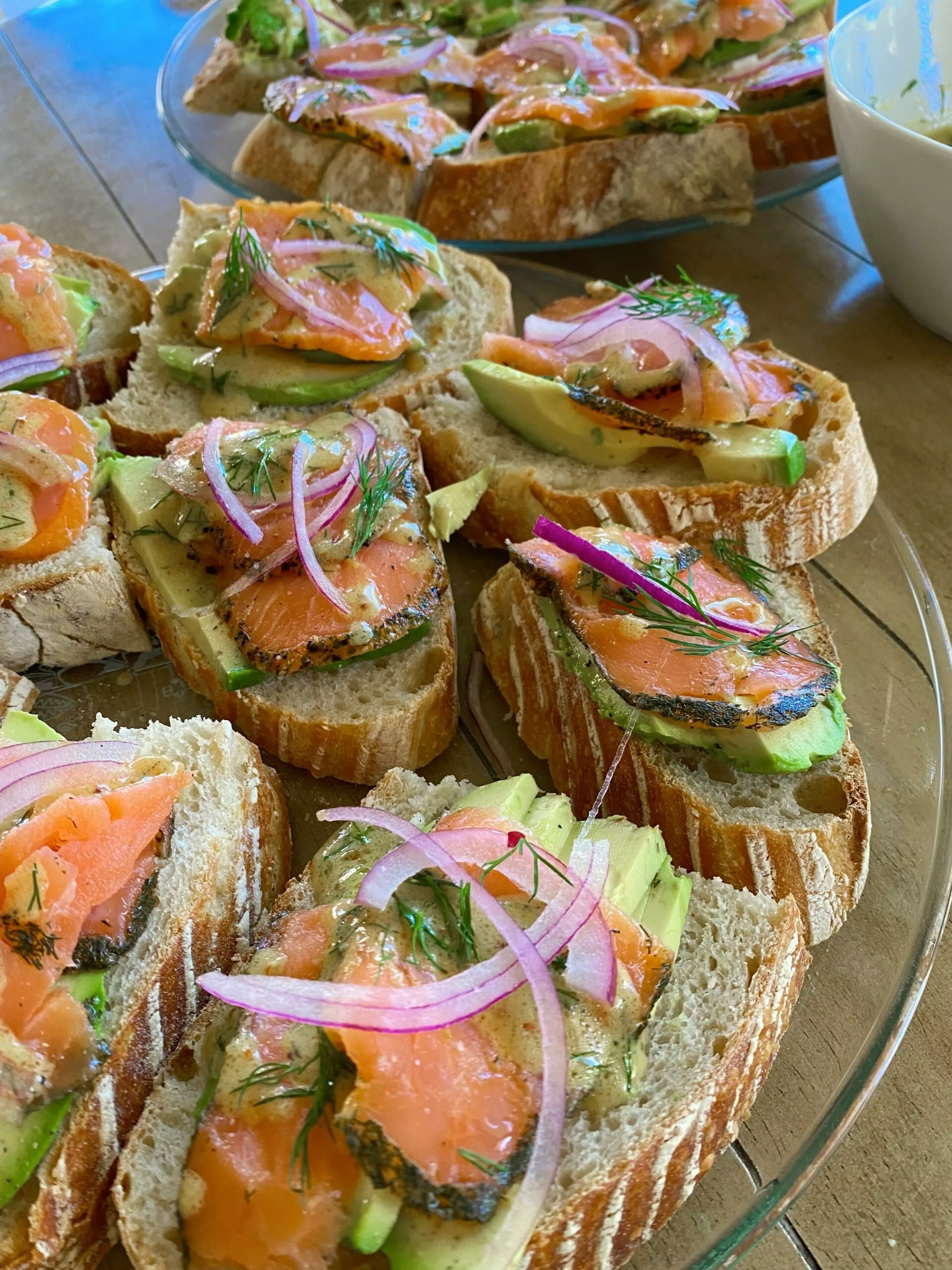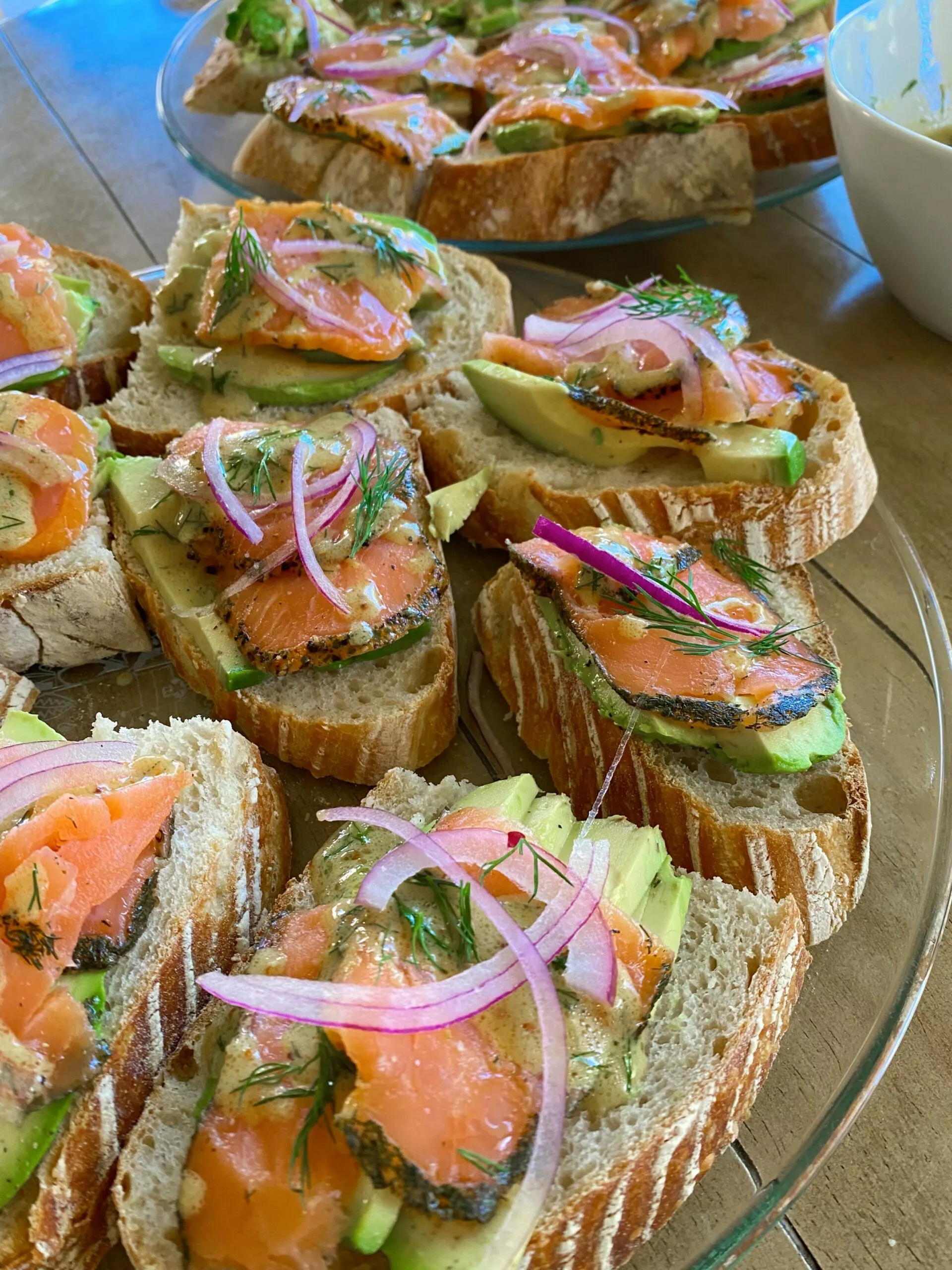 We came home to relax afterwards, P jumped into the pool, we got the turkey out of the smoker for dinner, and I made gravy for the turkey + brownies to take to madre's.
We finished the evening at madre's house with another food avalanche and sugar coma, and wonderful company. The kids are off school today (YESSS) so their friends are coming over to play, and I'm catching up on things around the house. I also did something to my back this weekend so I'm hoping the chiro can sneak me in for an emergency tune-up this am.
I hope you had a wonderful weekend, too!
For today's post, I thought it would be fun to write a Currently blog post like the blog days of yore. I always love when Julie does these posts, so I figured I'd post one and catch up with ya'll. I'd love to hear your responses to these prompts, too!
Currently: April 2023
Here's what's going on lately around here:
Currently watching:
nothing! I need another old movie to watch while I'm in the sauna blanket (my code is FITNESSISTA15 if you've been wanting one!). If you have any recs, please send them my way! Lately I've been watching IHP modules while I roast, but it's very hard to take notes when your arm movement is restricted and you're dripping in sweat lol. I can't wait for the new Brigerton series to release and will definitely be watching that.
Current beauty obsession:
This Eminence turmeric energizing treatment. My facialist recommended this to me and it feels AMAZING. It heats up when you first apply it and then cools off. You let it set for 10-30 minutes and then rinse it off.
From the website:
Formulated with turmeric, citrine gemstones and zeolite, this spicy golden powder awakens the skin. As you slowly add water, activate your treatment into a fluffy mousse bursting with energy. Embrace the warm, exfoliating sensation and reveal silky, luminous skin.
My skin definitely feels less dull after I use this treatment about once a week. I always like to switch up my skincare routine and this is definitely in my top five products right now.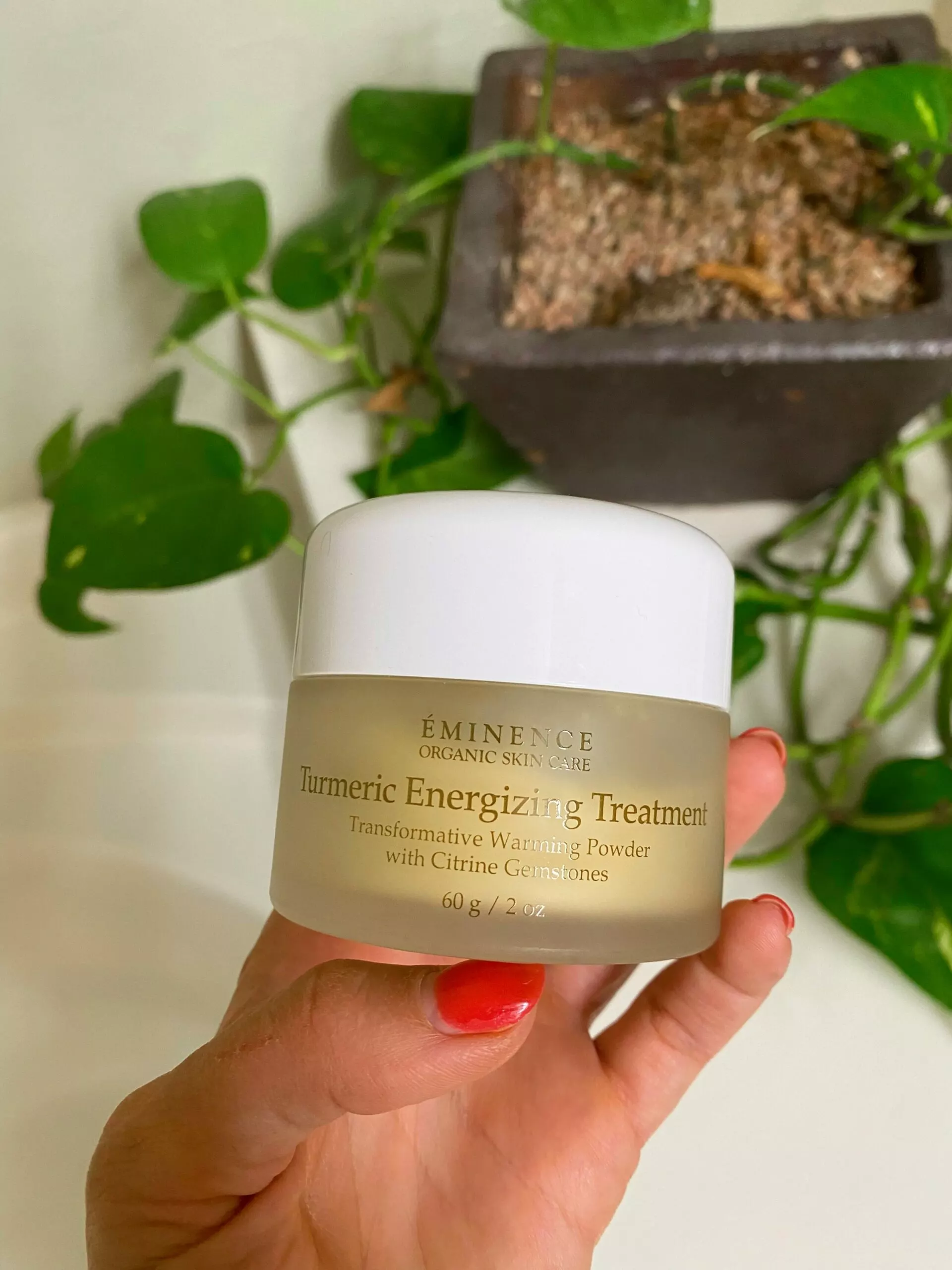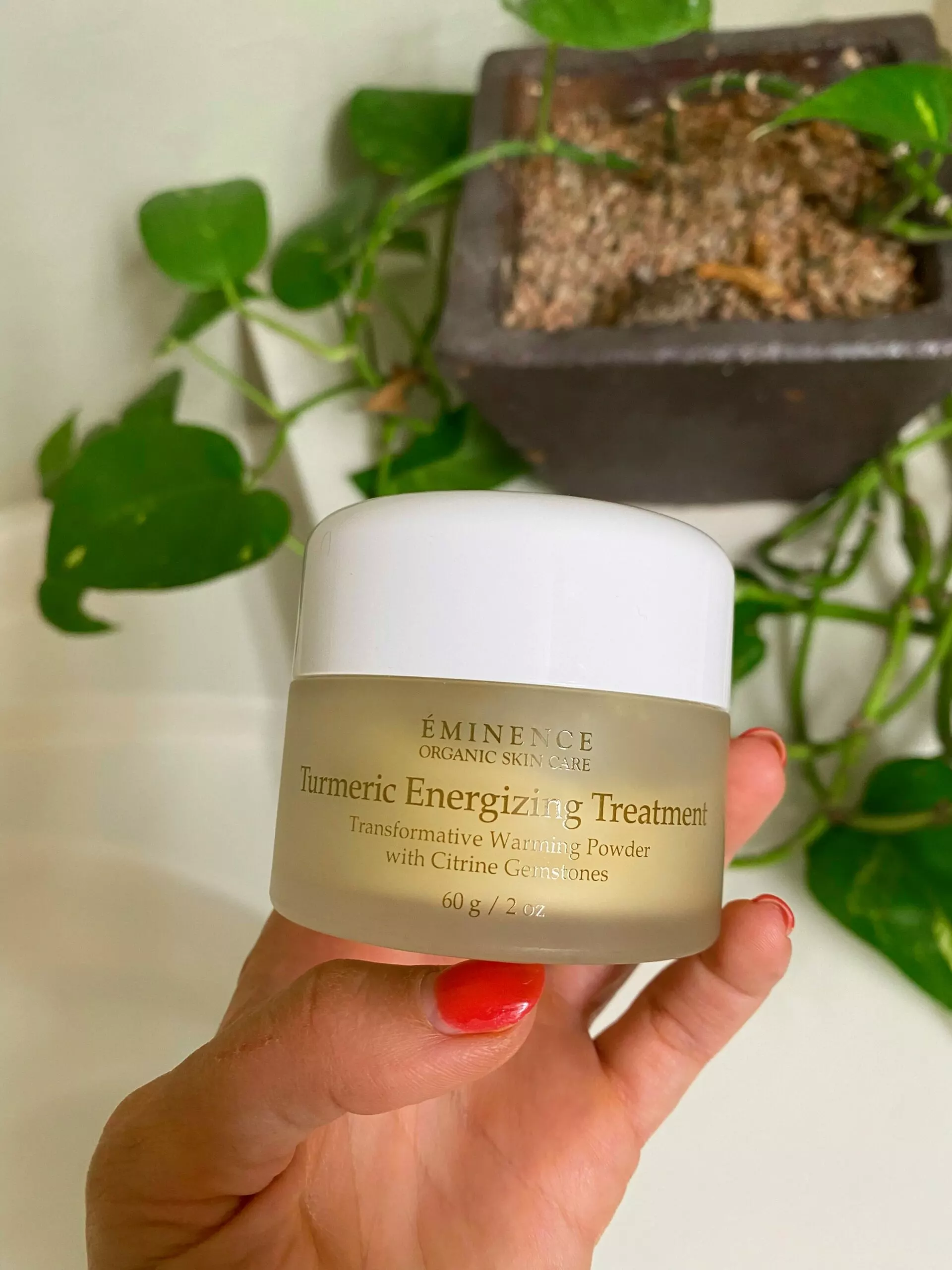 Currently reading:
The Guest List. I love the page turner aspect of thriller-ish books, but typically avoid them. Books that are heavy on trauma and violence tend to be too much for me, but Lucy Foley is generally ok. This one isn't quite as riveting as The Paris Apartment but I'm still enjoying it. I should be finished with it tonight and can't wait to see what ends up happening.
Currently eating:
More smoked salmon tartines. I loved this combo so much (the gravlax sauce makes it), it's going to be a breakfast staple along with a side of scrambled eggs. Chef's kiss.
Currently excited about:
Summer travel! We're finally taking the babies to Europe and I can't. wait. We're doing Italy and Greece, and it should be magical. They're going to be blown away by the incredibly food and scenery, and Greece is somewhere I've always wanted to visit. We have extra time in Rome, so please let me know if you hav any top restaurant suggestions.
We will likely be doing a cooking class or family-friendly tour while we're there, too.
Currently wearing:
Aviator Nation anything. Betsy got me hooked on this last summer and there's been no turning back. The clothes are SO soft and dreamy – perfect when I'm working from home – but I made the mistake of getting the kids on board with their stuff, too.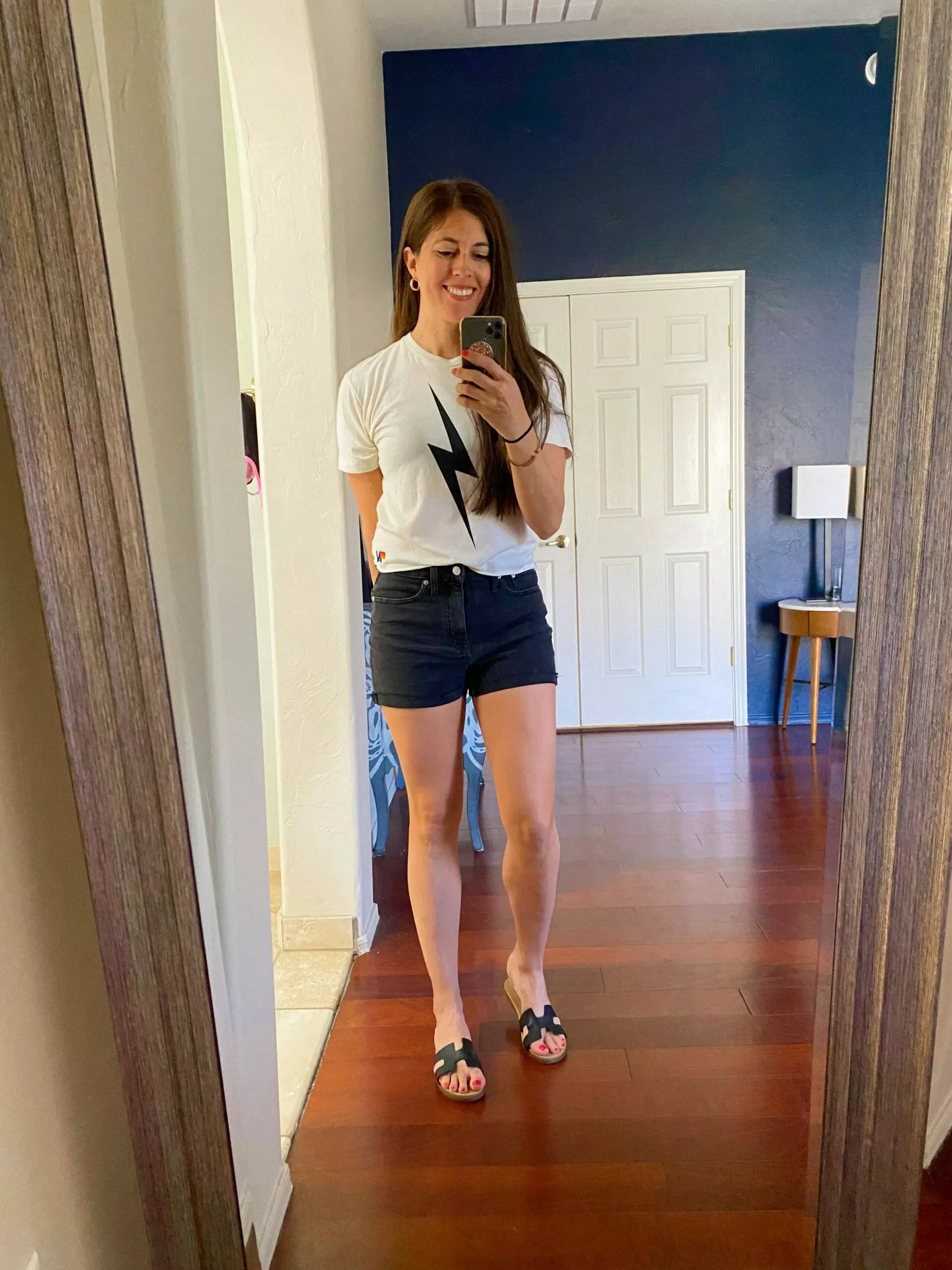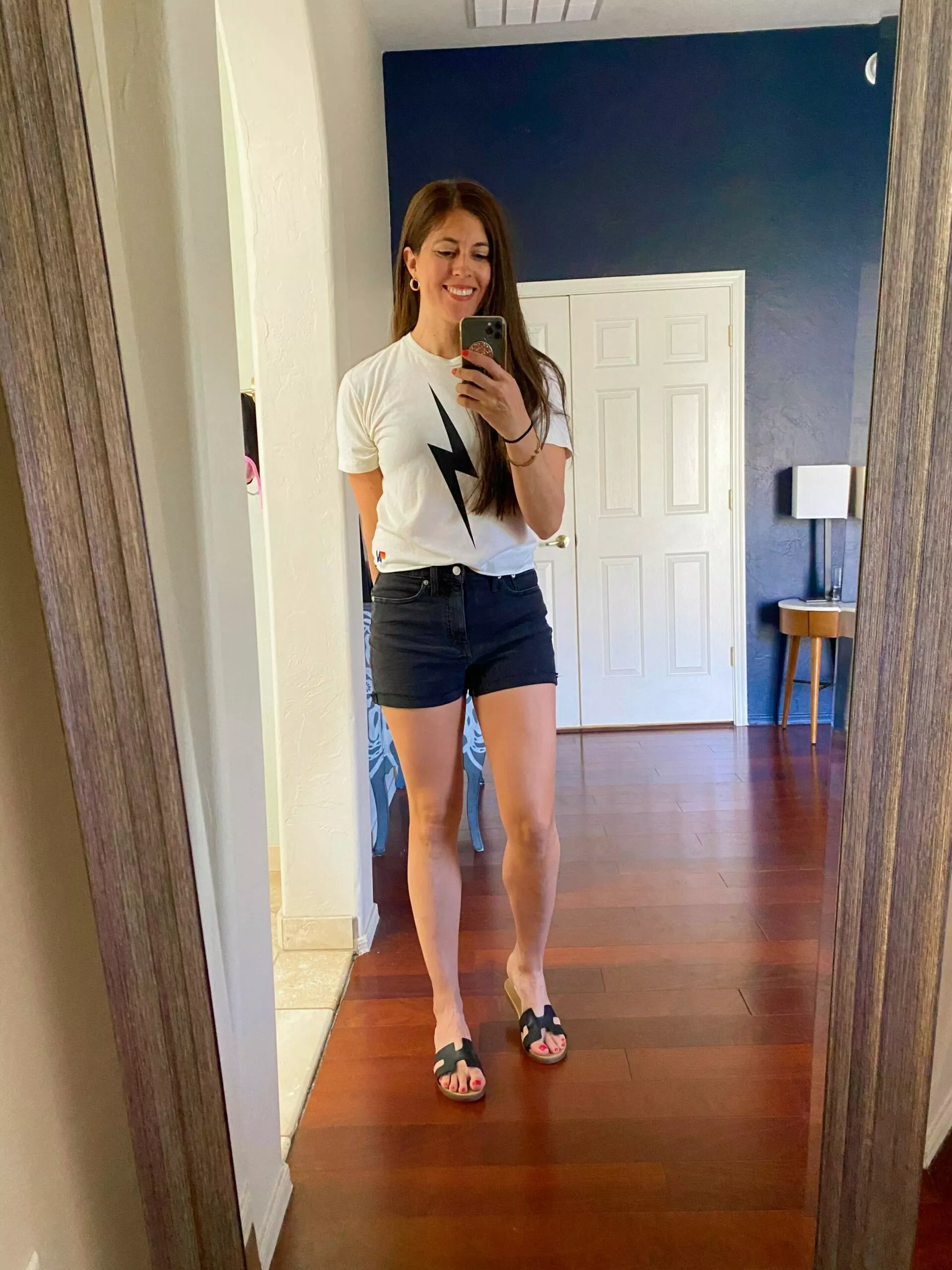 I was feeling cute in my AN shirt and new shorts until the Pilot said, "Hey there, Flash. Are you running fast in your bolt shirt?" lol. He doesn't understand.
Currently sipping:
Bone broth with lemon and sea salt in a mug. It's so warming and comforting, and I'm enjoying this combo until it's officially too hot for bone broth around here.
So, tell me friends: what are you reading, watching, wearing, and excited about right now?? I'd love to hear what's going on in your life.
xoxo
Gina