Amy Melillo is a 35 year old mum of two from NSW who has lost 20kg, has overcome her excruciating migraines and most of all is healthier, happier and more confident than she's ever been before!
Like many mums, Amy found herself exhausted and had little motivation or time to focus on herself and knew she needed to make a change. "During this period, I experienced excruciating migraines, which often left me bedridden for days with her parents even rushing me to hospital once, because my symptoms seemed to indicate a stroke: numbness on my left side, a tingling sensation in my tongue, vision disturbances, and a severe headache. But my diet was to blame and chocolate was the cause. It was definitely time to make a change!"
Amy found The Healthy Mummy and successfully lost 20kg and maintained for several years following the 28 Day Weight Loss Challenge religiously to keep her health and weight on track.
Amy tells us, "The Healthy Mummy app offers a vast selection of healthy and nutritious recipes, along with customised meal plans, and workout routines that I can complete from the comfort of my own living room." and loves that "The Healthy Mummy app tracks my progress and allows me to set and monitor my goals."
"I am thrilled to have found Healthy Mummy, which has enabled me to make positive changes to my lifestyle and overall health."
Amy loves the app and the challenges but credits a lot of her success and the ability to stay motivated to being part of the online community. Amy is very active in The Healthy Mummy online community where she shares her journey to motivate and inspire others, "it's not always easy to stay on track, but the community really does support and care for each other whatever stage you are at or whatever questions and issues you might have, it's amazing!"
"I feel happier, healthier, and more confident than ever before. I'm proud of the progress I've made and the habits I've developed, and I know that I have learnt the mindset and have the resources I need to continue on my journey."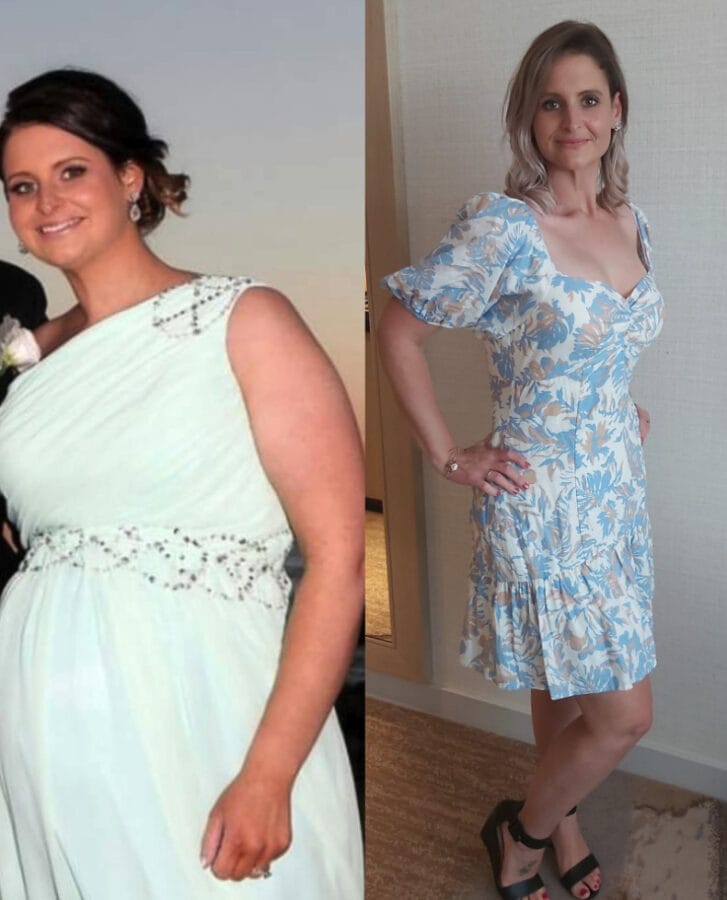 Amy's advice to other mums to kick off your health and weight loss journey
Know why you want to do it. Think about the reasons why you are wanting to start your journey. This is going to help you with setting your goals and also a reminder if things get tough the reasons why you started. This will help and encourage you to keep going and stay accountable.
Take it one step at a time and focus on making small, sustainable changes.
Set realistic goals and celebrate your progress along the way, no matter how small.
Remember that your health and well-being are worth investing in, prioritise self-care and make it a part of your daily routine.
Join The Healthy Mummy group with thousands of supportive like-minded mums that can offer guidance, motivation, and accountability as you embark on this journey. You got this!
Life is great for Amy
I truly enjoy life. I love running around with my kids, going shopping and getting new clothes. I have more confidence in myself. I can wear shorts above my knees without trying to hide them and I feel amazing getting dressed up!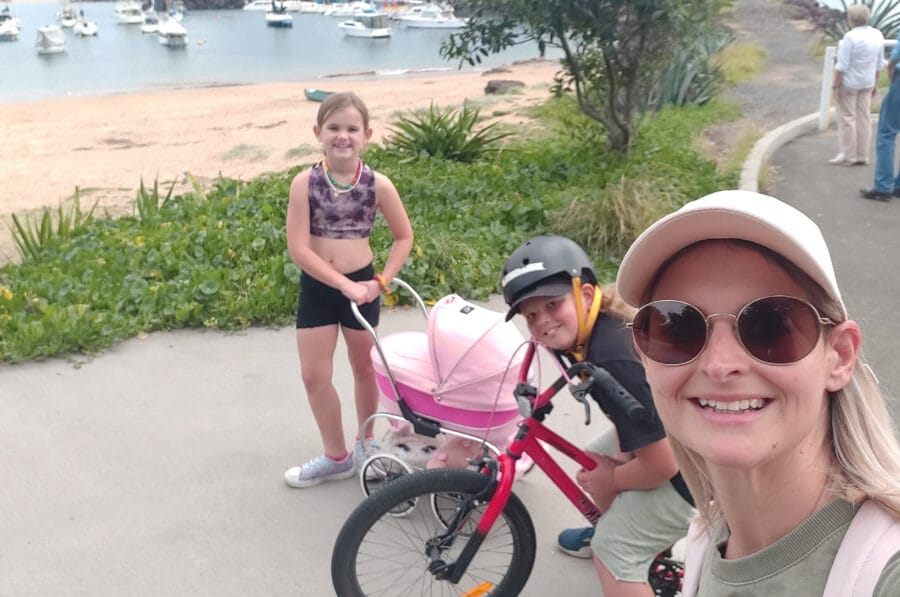 Amy's top 3 tips
1.  Organisation. You need to plan. Plan your week and plan your day. This will help you to factor in those really busy days you might not have time to prepare a meal.
2. Meal Prep. Meal prep is going to be your best friend. It doesn't have to be complicated and definitely only need 2 hours max. Use your weekly meal planner from the app and this will save you hours on deciding on what to cook and it even creates a shopping list!
Prep and chop your veggies into containers ready to grab and cook. I like to cook a double batch of Bolognese sauce and freeze into portions ready to reheat with some pasta.  
3. Exercise. Make time for exercise. This doesn't have to consume all of your spare time. Cleaning the house can make up a portion of your steps. Incorporating activities with the kids can help you to achieve a workout, this could be washing the car together, playing hide and seek or casting a Healthy Mummy workout onto your TV and getting the kids involved!
Amy's day on a plate
Amy loves The Healthy Mummy smoothies and eats a Low-Carb diet.
Breakfast: Almond latte first thing in the morning.
Mid morning: Smoothie Bowl
Lunch: Smoothie for lunch if I'm at work as this is much easier and I have a smoothie corner set up at work. If I'm at home I may have another Smoothie Bowl or a salad or soup depending on my mood and workout for the day.
Dinner: I try to keep it low-carb with a Stir Fry, steak or grilled chicken with veg and Sweet Potato or a side salad.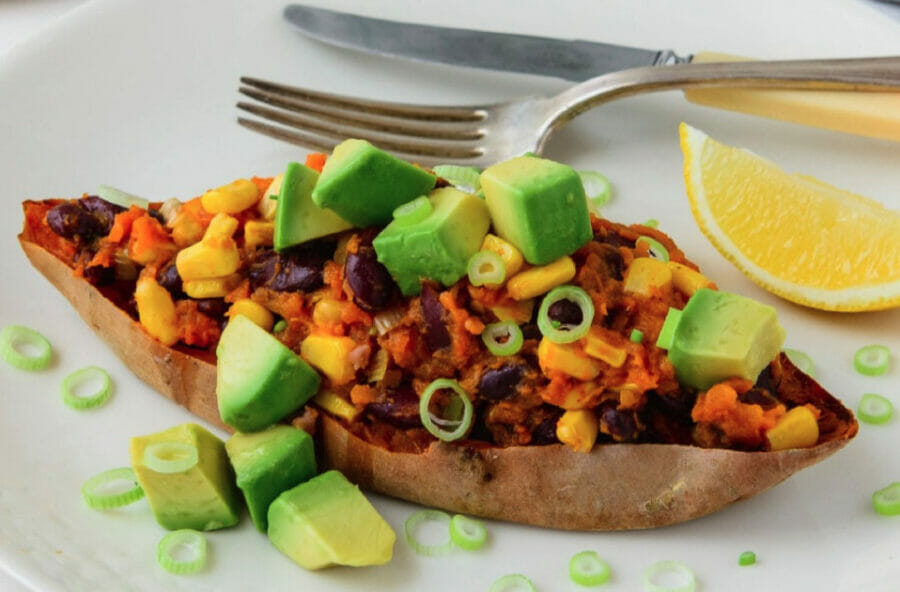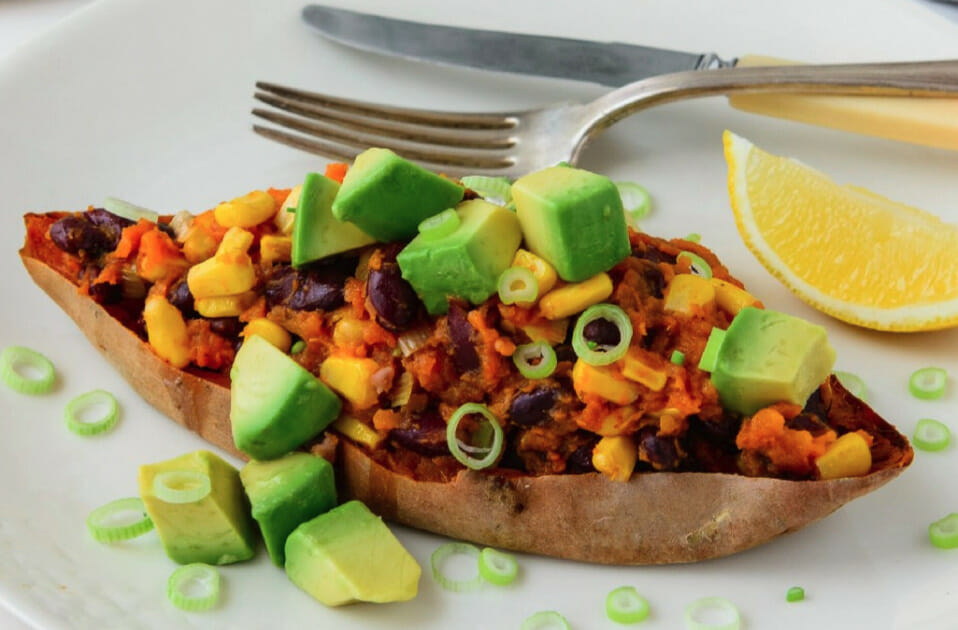 At The Healthy Mummy we are all about empowering mums to achieve their personal health and weight loss goals with our 5 Star rated app along with the motivation and inspiration of the 100,000's of real mums in our online community.
We strive to offer all mums the tools you need to take part and succeed in our Challenges with 6000+ budget friendly, family recipes, 600+ workouts for all ages and levels of fitness, mental health support all at your finger tips in the intuitive and user friendly Healthy Mummy app.
As a busy mum it's not always easy or even possible to focus on your needs as you juggle the need of your family, but these mums made sure they took the time for themselves and achieved great results.  Discover their simple tricks and tips that helped them reach their weight loss goals following 12 Week Challenge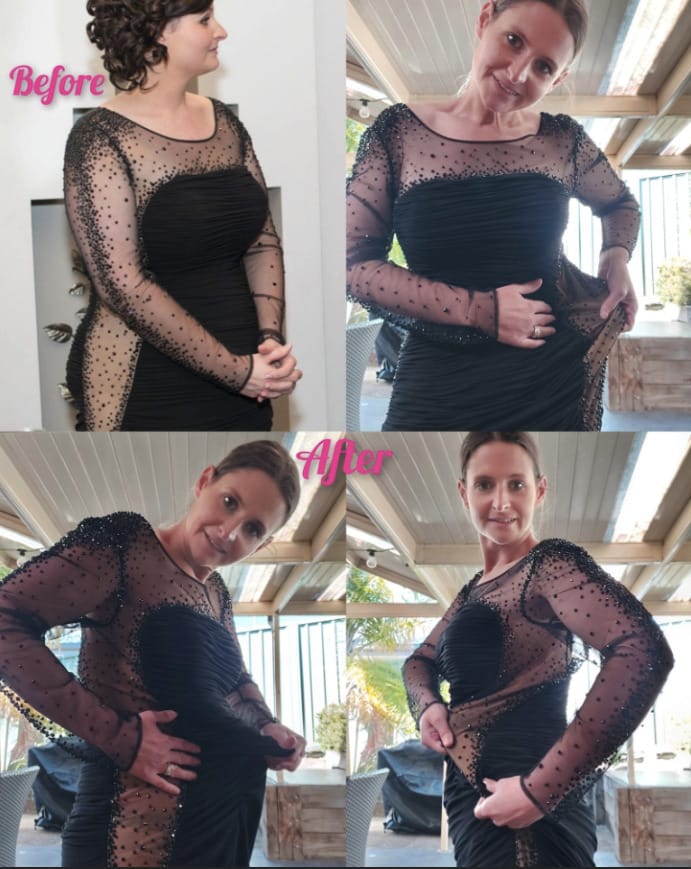 Congratulations Amy! You are a great inspiration to other busy working mums who need to know that's its OK to take the time focus on your health and happiness!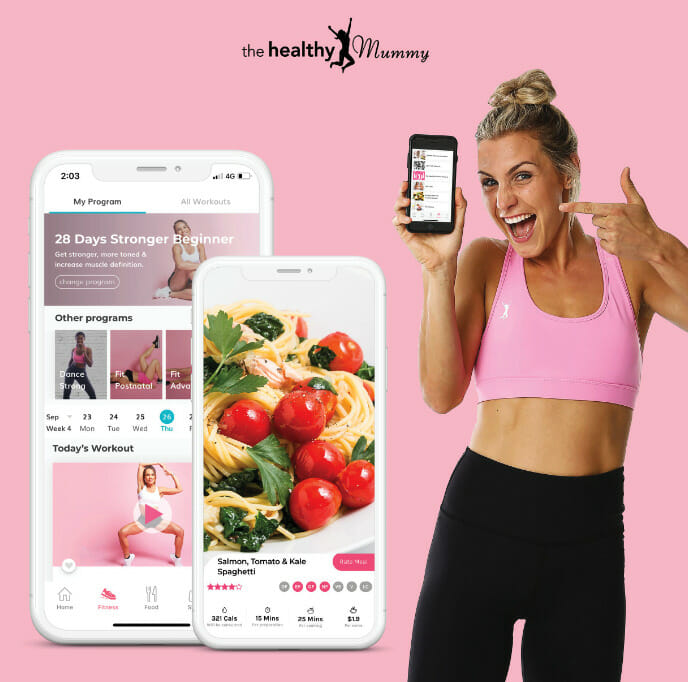 Are you ready to become a Healthy Mummy?