Many of us would love to reduce the appearance of cellulite from our thighs, hips and booty.
Julia Meadows is one of these people. While the fit mum has managed to lose 10kg through the 28 Day Weight Loss Challenge, she is now working on banishing the appearance of her orange peel skin FOR GOOD.
Here are 4 ways she's combatting cellulite…
"Healthy eating and exercising has gotten me to where I am now," she says.
"Unfortunately, there is no such thing as spot reduction.
"Through healthy eating and regular exercise, you'll be able to lose body fat and eventually you will lose it in your butt and thigh area too."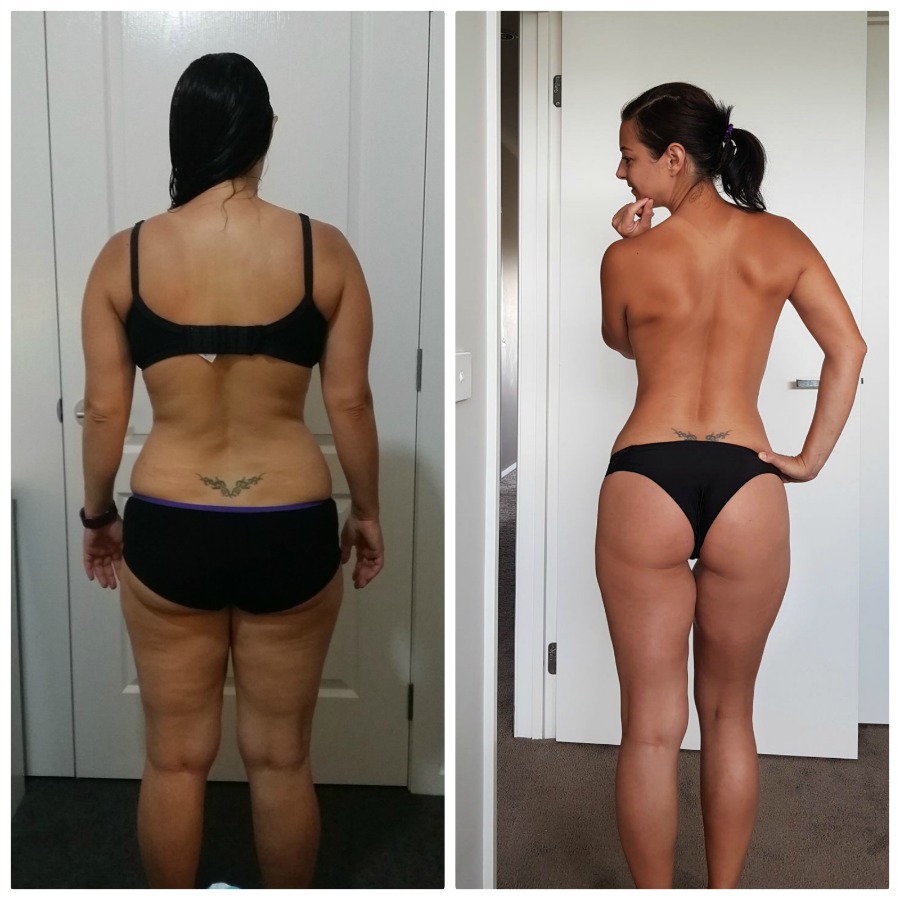 4 ways Julia is combating cellulite:
1. Diet
What you eat definitely plays a big part in this!
A healthy and nutritious diet is very important. By following the 28 Day Weight Loss Challenges, Julia says she knows her body is getting all the nutrients it needs from all these delicious and healthy snacks.
"I also found cutting back on sugar has helped me as well," says Julia.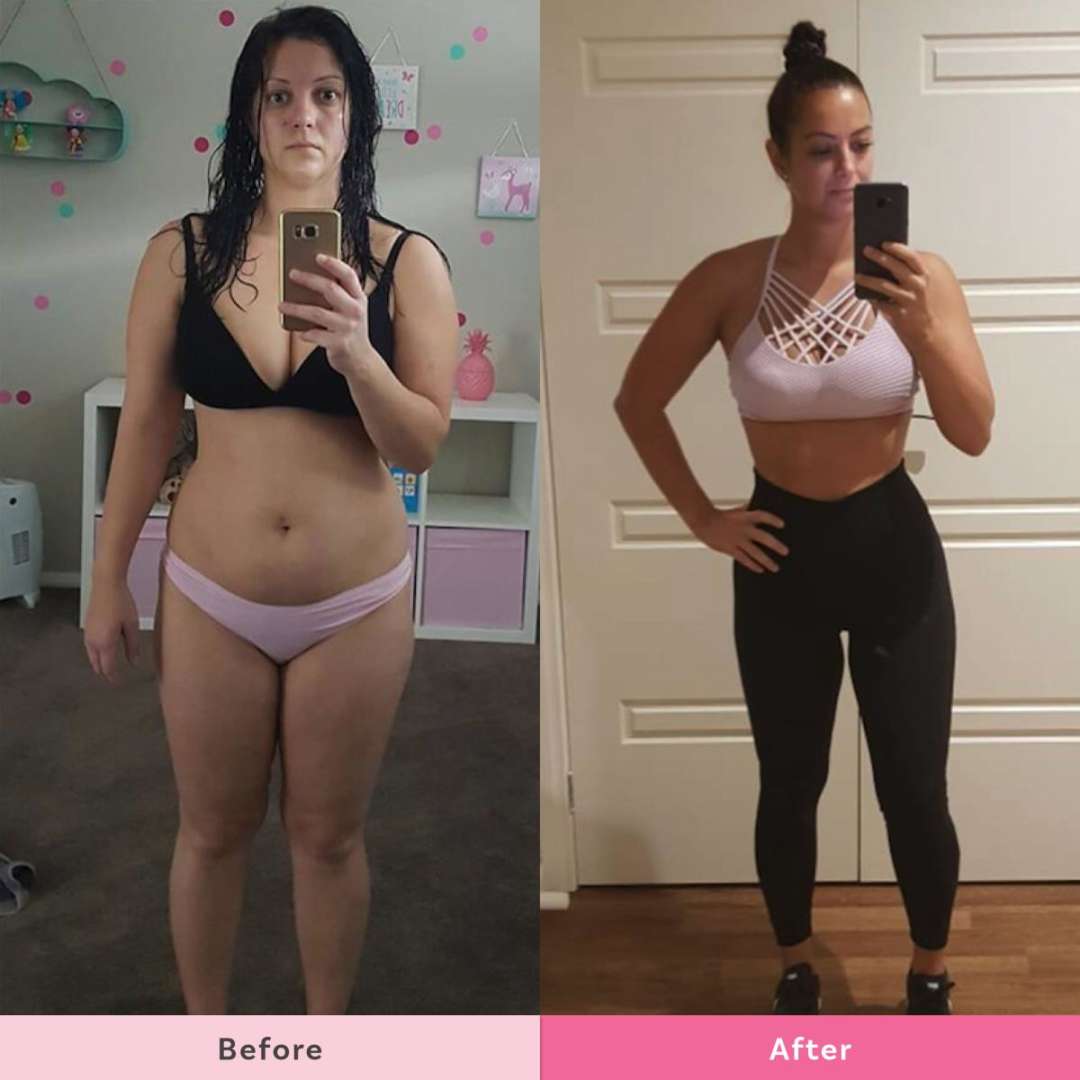 2. Cardio
Interval training — which involves varying the intensity of your activity — is a great way to burn body fat.
"I did 3 HIIT workouts a week and it has helped me a lot with losing weight and toning up," says Julia.
"I also did a lot of running. I joined my local running group and ran two half marathons this year so far."
The 28 Day Weight Loss Challenge has several high-intensity interval training workouts, such as the butt and thighs workout.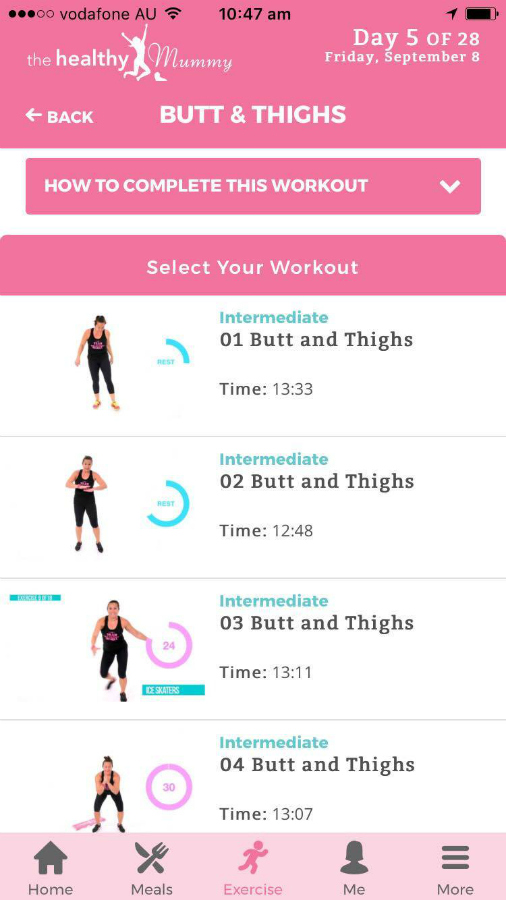 3. Strength training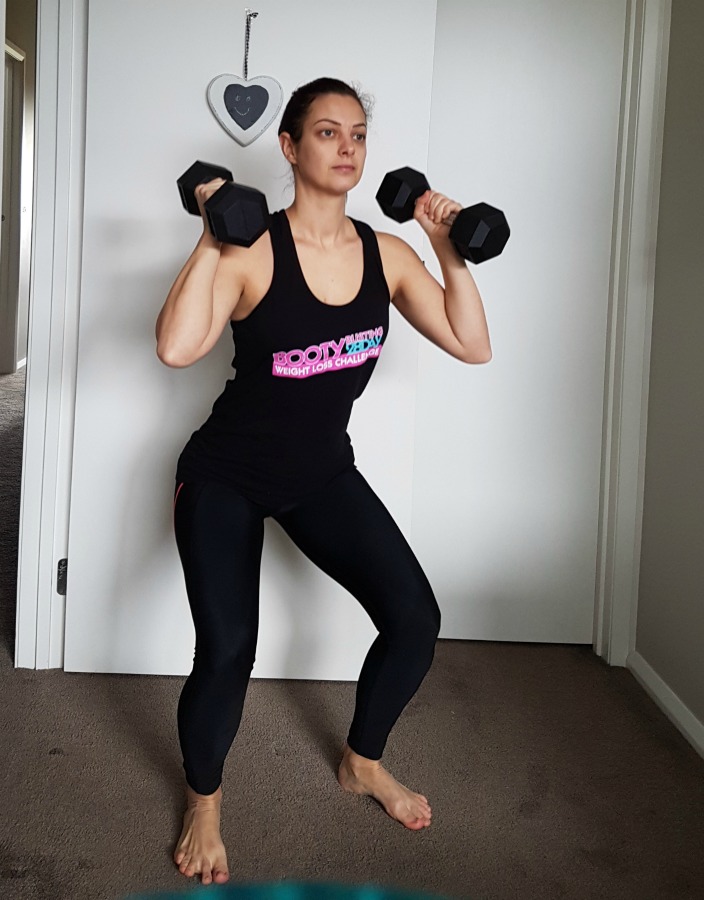 Firming the muscle underneath the cellulite will help smooth the skin's appearance.
Focus on strength-training moves that build up the hamstrings, quads, buttocks and hips. Aim for training the lower body at least two times a week, increasing the weight over time to challenge your muscles.
Among the most effective lower-body exercises are:
4. Water
Drinking water helps flush out the toxins from the body. Hydrating your body keeps your skin cells fresh and it can help smooth out the appearance of your skin.
"I drink around 3 litres of water a day and it has made my skin appear much healthier and smoother," says Julia.
Read these 13 easy ways you can banish cellulite.
Julia's 10kg* weight loss journey
Julia is in the best shape of her life! 10kgs* lost and this inspirational mama is healthy, happy and loves to whip up family-friendly, healthy meals.
Julia says, "I was the heaviest I've ever been in the first photo and I am in the best shape of my life in the second one.
"The Healthy Mummy has thought me so much about healthy eating and how easy it is to prepare healthy meals the whole family will love.
"10kgs* lost and so much happiness and confidence gained."
4 things I've found that have helped me to stay on track
1. Remember why you started in the first place.
I've got a motivation board hanging up in my kitchen. That way I have a daily reminder of why I started and how far I've already come.
2. Get moving
Exercise will not only help you lose weight but it is also fantastic to improve your overall health and fitness.
The Healthy Mummy App will give you daily, easy to do exercise ideas and you can do them in the comfort of your own home.
3. Support
Having the right support will keep you committed and motivated. The Healthy Mummy has multiple Facebook pages with over a million supportive and inspiring members.
Also, get your partner or friend to join you. We are more likely to stay on track when sharing our journey with someone else and who doesn't love a workout buddy?
4. Meal prep
Having healthy meals and snacks on hand when the big hunger strikes has helped me a lot to stay on track.
5. Use The Healthy Mummy SKIN Body Sculpting Lotion daily.
Fail to prepare, prepare to fail really is true!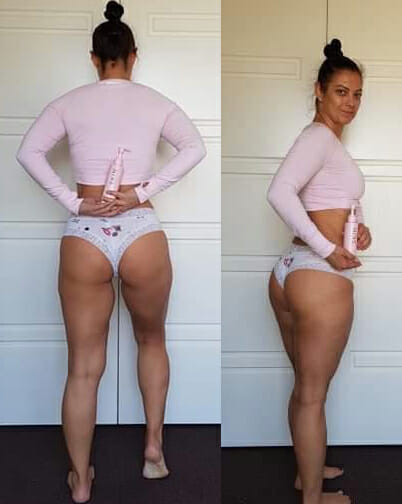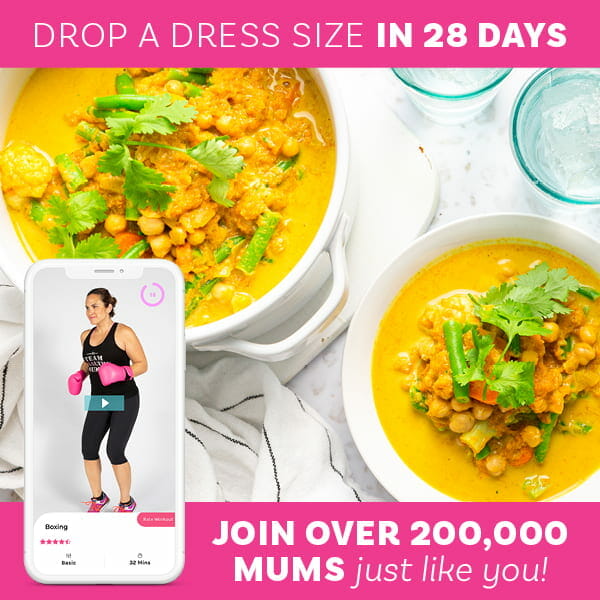 Ready to Drop a Dress Size in 28 Days?
No lock-in contracts, cancel anytime.