Three super-excited mums kicked off 2023 with an appearance on the Today Show for the start of our 12 Week Challenge – that's national tv for your before shots!
We have never followed any mum's experience so closely for the entire challenge, and it has been a great journey of discovery for us and the mums!
Here are the mums who share their very authentic and personal journeys.
Adriana and Sharmin were completely new to The Healthy Mummy, whereas our amazing mum of six Jess Magill has been an active Healthy Mummy member during her previous 3 pregnancies. Each woman has her own motivators for embarking on the 12 Week Challenge and couldn't wait to get started.
Adriana wanted to join us as she was feeling exhausted all the time. This super busy mum of two just wanted to feel energised so she wasn't asleep on the sofa before 9pm each night!
Life is especially busy right now for Adriana and her family as they are renovating, she has just started her own Yellow Brick Road brokerage and overall just wanted to achieve more with her family and her work and feel in control.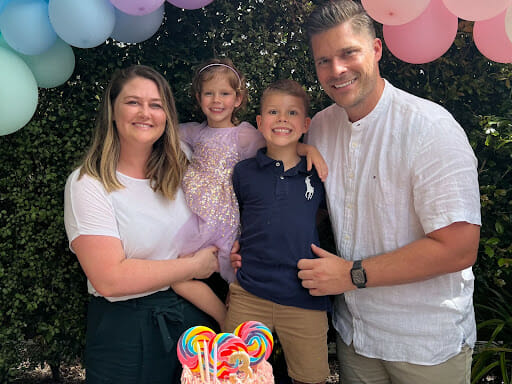 Adriana told us before she started, "I want a clearer mind to achieve more out of work and life! I also want to look in the mirror and see myself like the picture of myself that I have in my head, all I see is a round face at the moment."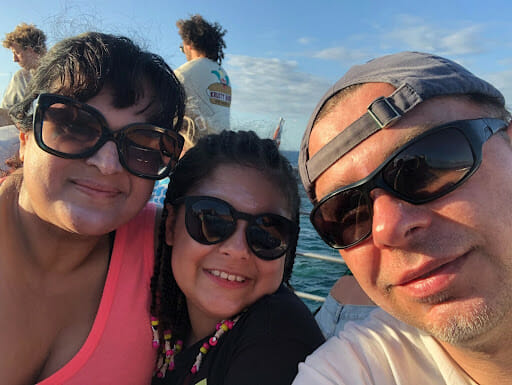 Sharmin is a mum of one who has lost weight before but wants to learn how to maintain her weight loss and really 'live' a healthy and fit lifestyle and be a great role model for her daughter, Sophia.
Sharmin's goals are to achieve and maintain a good fitness level, to feel energised and happy, but also to ensure a good quality of life as she gets older. "Weight itself is important and I am focussed, but I think for me it's more about fitting into my favourite clothes and also setting a good example for my daughter."
Jess is someone that lots of mums already know and love as she's a beautiful, funny and inspirational mum of six! Jess is just like every other mum who wants the energy to play and keep up with her kids but knows it takes planning to allow for 'you time' amongst all the chaos.
"I need to be healthy and strong both physically and mentally to keep myself on top of my busy life."
Jess believes that a healthy lifestyle and planning help her take some time for herself, "which makes me better for my family but also helps me be a good role model for my kids," Jess told us.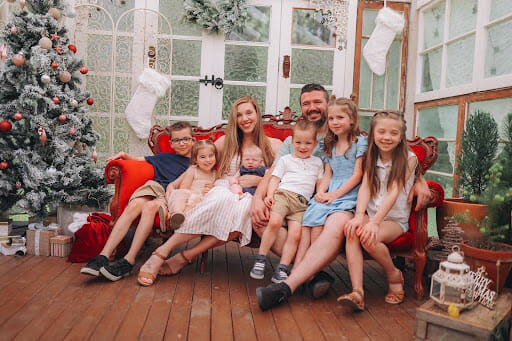 These mums all joined the 28 Day Weight Loss challenge with amazing positive attitudes and excitement. They all had their own personal goals, challenges and different motivations, but overall these three mums wanted to feel better for themselves and for their families.
For our mums that had not used The Healthy Mummy program or getting started with our app might have been daunting, but let's be honest, a commitment to set yourself up and become familiar with how it all works was not tricky at all.
The new mums loved The Healthy Mummy app and realised the technical side of things was easy with the app, the meal plan, the shopping and the cooking but shifting your mindset was the real challenge.
Sharmin and Adriana agreed that setting up the app for themselves was straightforward. "I gave myself time to quietly set myself up and figure out how it all worked, and honestly, I was surprised how easy it was and from there, I just had to get my head completely into the food, exercise and shifting my bad habits," Adriana said.
All the girls loved so many of the recipes and their customised meal plans and started swapping out what meals were best for their families. They were working out with the kids, preparing meals ahead of time to ensure they stayed on track and found the community for inspiration and honest and helpful support.
But just like most of us, the mums did have some hiccups as it was not easy to shift unhealthy habits, start to exercise and prepare healthy meals.
You do need discipline and commitment, but most of all, they realised that you do need to take some time for yourself to get planning and get your head in the right place to make a change and allow yourself to succeed.
Sharmin thought that this is where the amazing mums of our online community really shone for her, "The Healthy Mummy online FB community is so motivating when you can see all the other mums having great success, it really did inspire me."
So where are they now?
Adriana, Sharmin and Jess all lost kg's and cm's and are super happy with their results from the 12 Week Challenge and are looking to start the next one on the 1st of May.
Adriana, Sharmin and Jess
Adriana has lost 6kgs and is under 100kg for the first time in as long as she can remember and she is feeling physically and emotionally positive. Whilst she had a few challenges along the way, Adriana feels good that each time she got back into the app, she remembered why she started and got cooking. "I'll be doing the next challenge for sure and I'm confident that I can reach my 90kg goal weight before summer."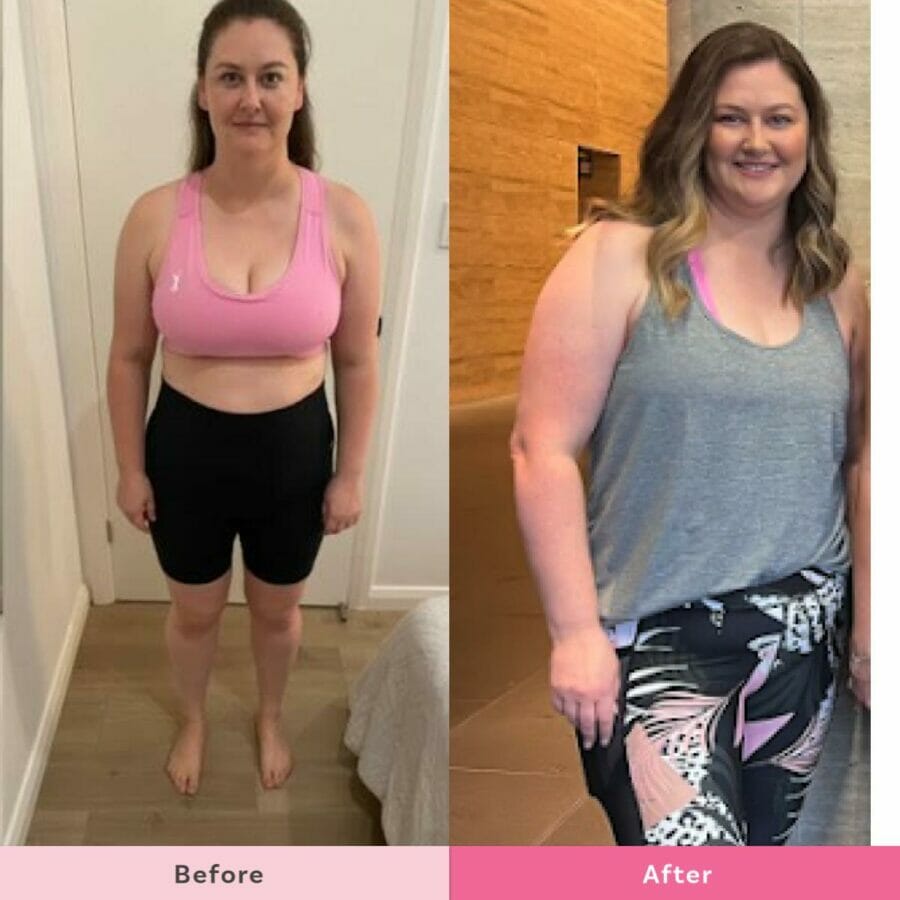 Adriana's advice: Is to really recognise that this program and the changes you are making are for the long term as this is a lifestyle not a diet or weight loss program. I am sure that the changes I've made will help to influence my kids to make good food choices (with treats in moderation) and enjoy exercise and being healthy!"
Sharmin has lost 7.5kgs and is on track to her 10kg overall weight loss goal and is feeling positive and excited to get back into her lovely clothes.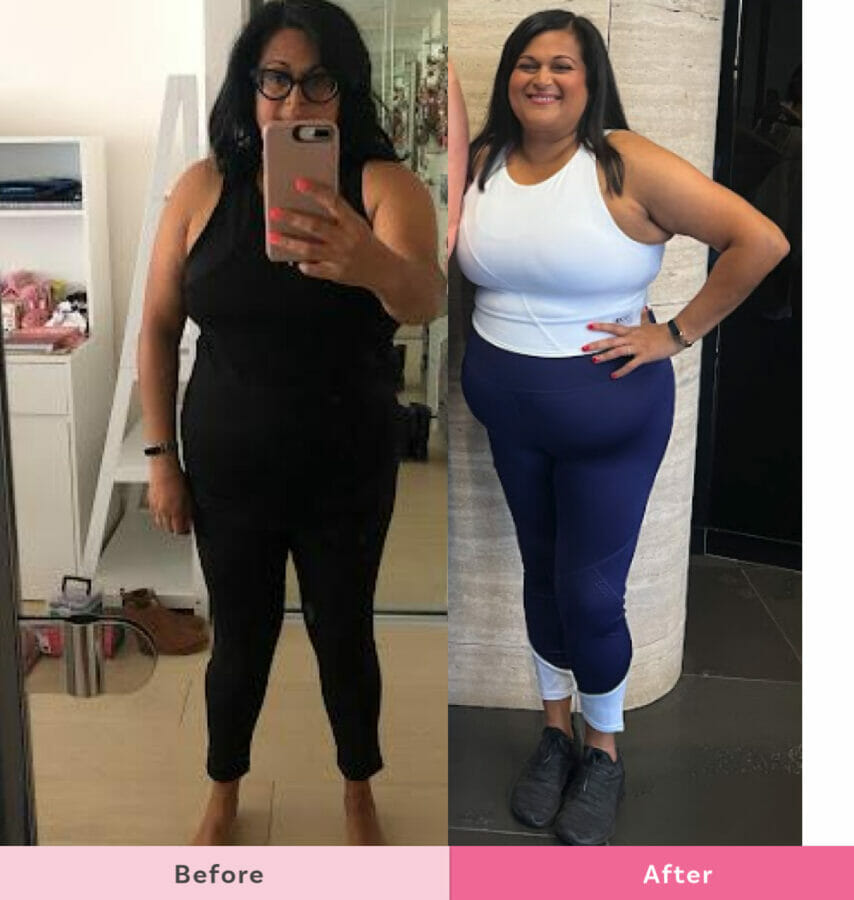 Sharmin is a great cook and has a few favourite recipes from the app and even has her daughter asking for treats to take to school.
Sharmin shared her favourite recipes from The Healthy Mummy app. She said "Healthy Chocolate Chip Banana Bread and the Sweet Potato Shepherd's Pie are both so delicious and faves with my family, and I do manage to control my portions (that's the tricky thing!!)"
Jess has lost 6kg throughout this 12 Week Challenge and is loving feeling strong and fit and fitting into her pre-baby jeans. The Healthy Mummy community loves Jess as she is the master of budget cooking, meal prepping, healthy eating and understanding what she needs to stay on track.
She is active in supporting and motivating other mums in our online community with her honest posts and sharing her food and cooking tips.
Jess's Day on a plate
Breakfast: Skim flat white + Blueberry Breakfast Muffins (app recipe) + Yopro pouch (comes to under 400 calls)
Morning tea: Healthy Mummy Smoothie with banana, spinach, peanut butter, almond milk and ice
Lunch: Rice cakes with ham and salad or tuna and avo, or Cheesy Egg Broccoli Muffins (from my meal plan in the app)
Afternoon tea: Skim flat white + The Healthy Mummy snack bar or the Healthy Choc Chip Banana Bread or another The Healthy Mummy smoothie
Dinner: I have my smaller portion with steamed veggies on the side. Faves are; Sausage and Veggie Pasta Bake, Devilled Sausages, Chicken Tikka Koftas, Stovetop Lasagna
Dessert: Healthy Mummy Protein Custard, fruit, greek yoghurt with smoothie mix or muesli, Caramel Oat Slice
Note: Jess has a higher calorie allocation (2200) as she is breastfeeding and exercising 5 days a week.
The consensus with all the mums was that the program is definitely doable and the app is easy to use and the recipes are delicious.
Stay tuned for more tips from our three mums and more about their journey so far!