Explore our vibrant and delicious carrot recipes, where this humble veggie transforms into dishes packed with flavor, texture, and nutrition. From simply roasted carrots to savory casseroles, soups, and sweet treats, discover the versatile charm of carrots in every bite.
Easy Carrot Recipes
Carrots have always been a staple for many as a healthy snack. Moreover, they are known not just for their crunch but also for their natural sweetness, which is both refreshing and delicious. Because of this, carrots find their way into various dishes, showcasing their adaptability and flavor. For instance, the comforting warmth of roasted carrots, the smoothness of carrot soup, and the delightful sweetness in muffins and cakes show how this veggie can adapt to different culinary needs.
This collection of 20 stellar carrot recipes is a tribute to this humble root vegetable's cooking versatility. Dive into meals and sides where carrots shine brightly—like in warm soups or as the crunchy treat in coleslaws and salads. On the other hand, if you're inclined towards sweets, carrot-infused baked goodies and smoothies also await. Whether you're a carrot aficionado or just discovering the depths of its goodness, this lineup is a flavor-packed journey you won't want to miss.
Maple Roasted Carrots
Caramelized in a sweet and buttery maple syrup glaze, these Maple Roasted Carrots are the perfect side dish for your Holiday dinners, but simple enough for weeknight meals. 
Get the Recipe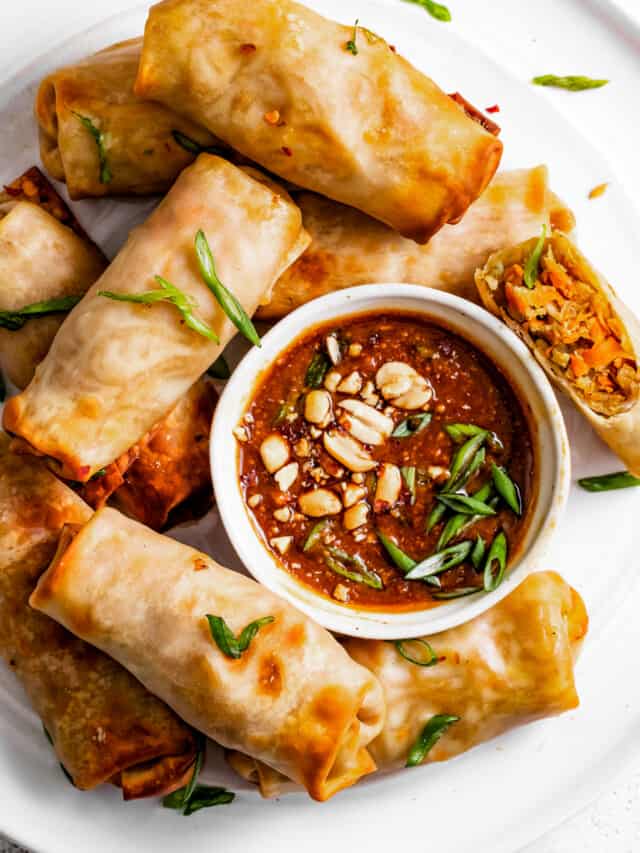 Carrots Benefits
Here are all the more reasons to make all of the above recipes, according to Health.com.
Carrots are well known for their high beta-carotene content, which the body converts into vitamin A. Vitamin A is essential for good vision, especially night vision, and healthy skin, development, and immune function.
Carrots provide a decent amount of dietary fiber, which can help promote good digestive health.
Carrots contain Vitamin C, which is vital for immune function, collagen synthesis, and iron absorption from plant-based foods. Vitamin K is also present, and it plays a crucial role in blood clotting and bone health.
ENJOY!