Peanut butter isn't just for the classic PB&J or cookies, it can be a versatile ingredient in your kitchen for recipes that range from savory to sweet. Here is a roundup of 13+ healthy vegan peanut butter recipes to get you inspired to get creative with that jar of peanut butter in your pantry.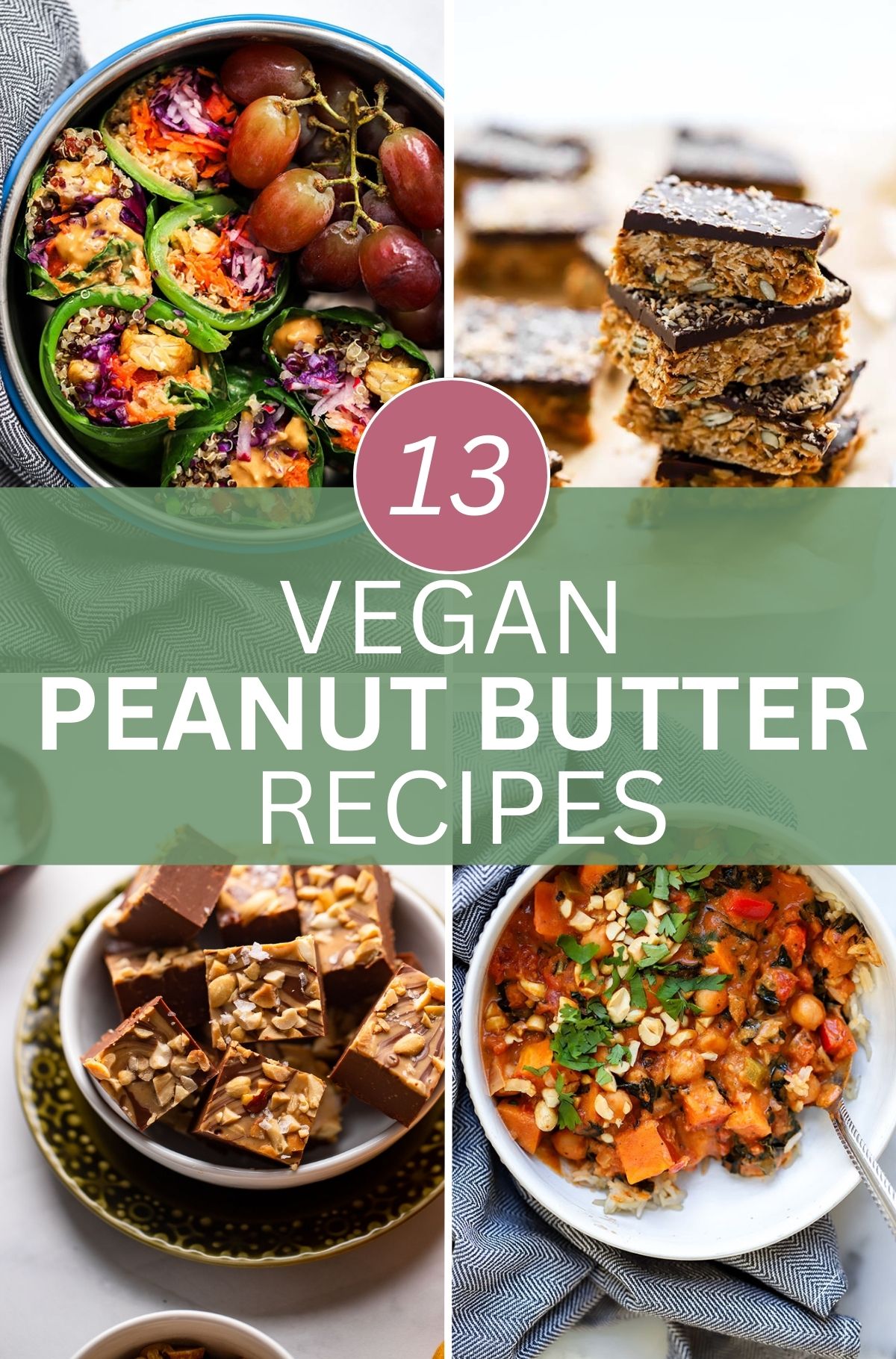 What is peanut butter?
Peanut butter is a flavorful paste or butter made from whole peanuts that have been ground down until they are smooth and creamy. For the best flavor, roasted peanuts are used to make peanut butter and salt is added to enhance the flavor. There are dozens of brands of peanut butter available in the store (from crunchy to creamy) but it is also really simple to make peanut butter at home with minimal ingredients!
How to make homemade peanut butter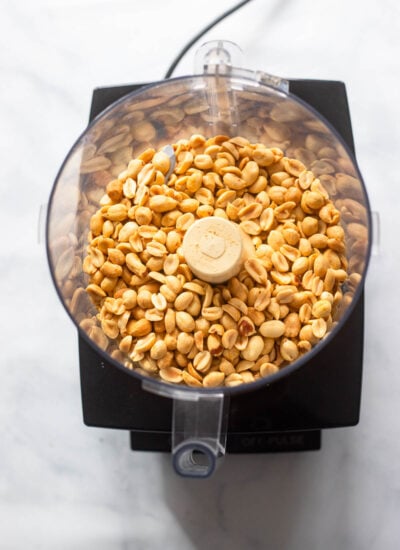 Step One: Add 2-3 cups of roasted, unsalted peanuts to a food processor fitted with an S blade.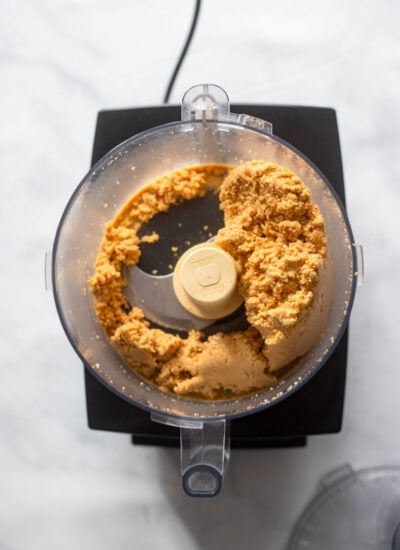 Step Two: Blend, scraping down the sides with a rubber spatula as needed. Peanuts will start to form a soft ball like above. Keep pureeing.
Step Three: Puree until creamy. Add about 1/2 teaspoon of salt and pulse to mix in.
Step Four: Store this smooth peanut butter in a jar or airtight container in the refrigerator. Peanut butter lasts for 2-3 months in the pantry or refrigerator.
Health Benefits of Peanut Butter
High in heart healthy fats: peanut butter is high in monounsaturated fats (the same as in olive oil). Replacing foods high in saturated fat with those high in unsaturated fats like peanut butter can lower risk of heart disease.
Great source of plant-based protein: just 1 serving of peanut butter (2 tablespoons) provides about 6 grams of protein.
Good source of various nutrients: peanut butter is a good spruce of vitamins E and B6 as well as folate, magnesium and phosphorus.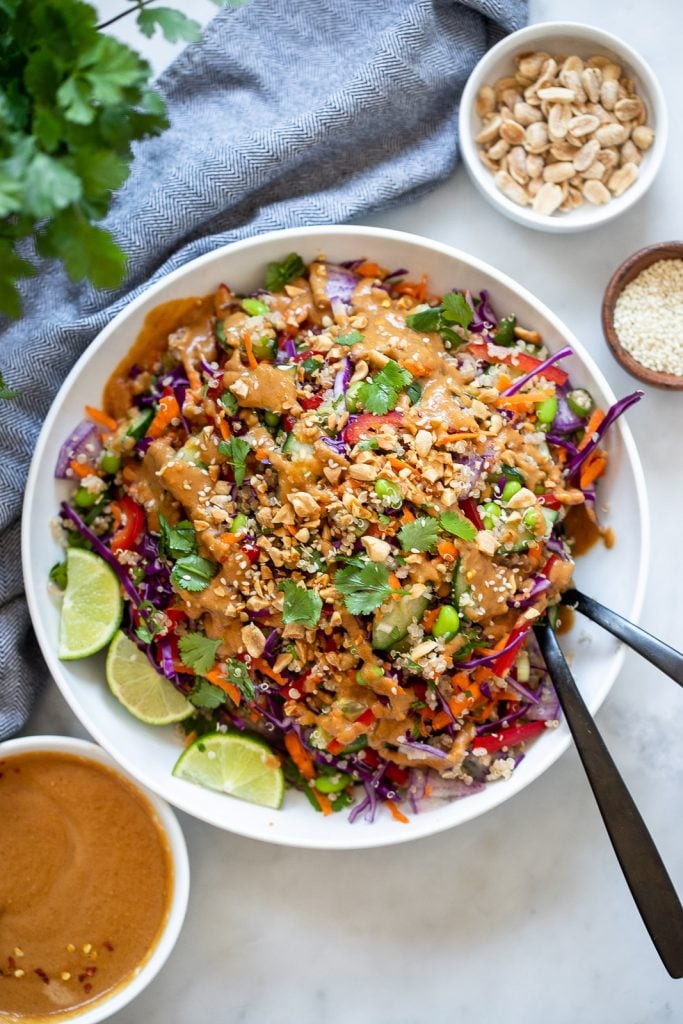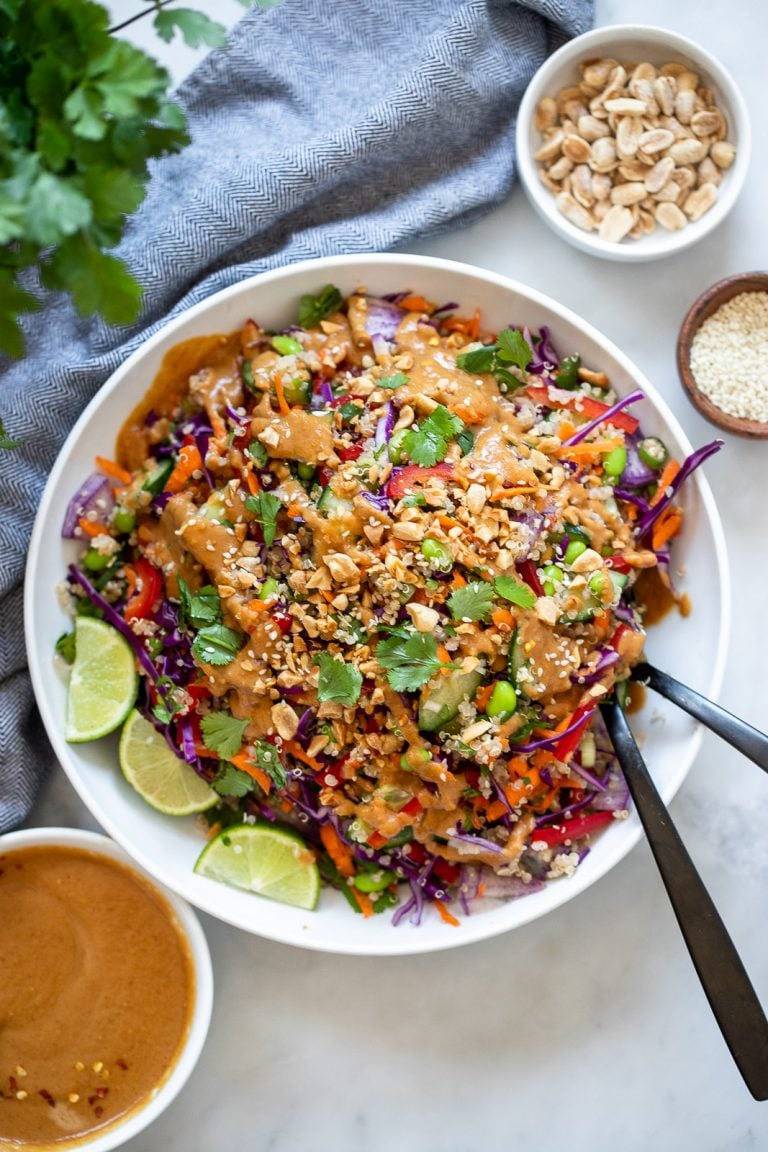 Frequently Asked Questions
How long does fresh ground peanut butter last?
According to the USDA, fresh ground peanut butter or open peanut butter containers last 2-3 months stored n the pantry. Extend the shelf life to 6-9 months by storing your open peanut butter in the refrigerator.
Is peanut butter vegan?
Yes, peanut butter is vegan. Double check the label of your favorite brand of peanut butter, but generally the ingredient list is pretty short (peanuts, oil, salt, sugar) and should not include any animal-based products.
What's the best peanut butter for keto diet?
Some brands add sugar to their peanut butter so make your own or double check the label to make sure that no sugar is added. Peanuts are naturally low in carbs; 2 grams of peanut butter has 4 grams of net carbohydrates.
Is peanut butter gluten free?
Yes, peanut butter is naturally gluten free as peanuts do not contain gluten.
Can you eat peanut butter when pregnant?
Yes! Peanut butter is a great source of plant-based protein and healthy fats. Peanut butter is a higher calorie, nutrient dense food which is perfect for pregnancy when mom's nutrient needs increase to support baby's growth.
Peanut Butter Recipes
Sweet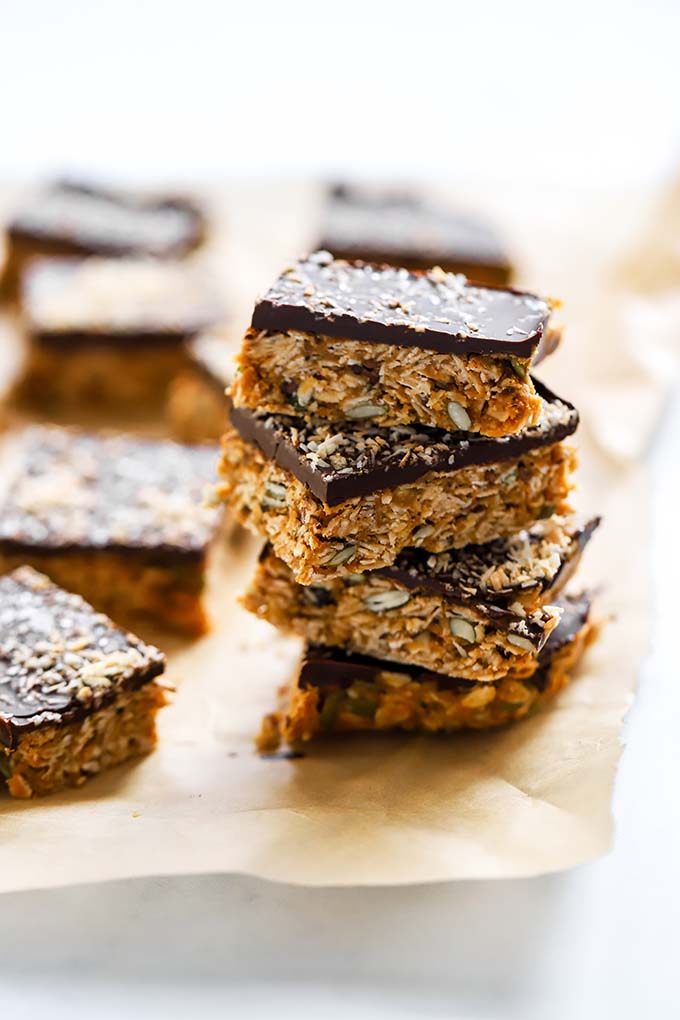 No-Bake Chocolate Peanut Butter Oat Bars
These yummy no-bake chocolate peanut butter oat bars are made with simple wholesome ingredients for the perfect healthy-dish snack or dessert. Vegan, Gluten-free
Get The Recipe

Chocolate Peanut Butter Fudge (3 Ingredients!)
This 3-ingredient chocolate peanut butter fudge is positively addicting! With just a couple of ingredients you probably already have in your pantry, you can make a batch of this fudge anytime the craving hits. A great option for giving during the holiday season too!
Get The Recipe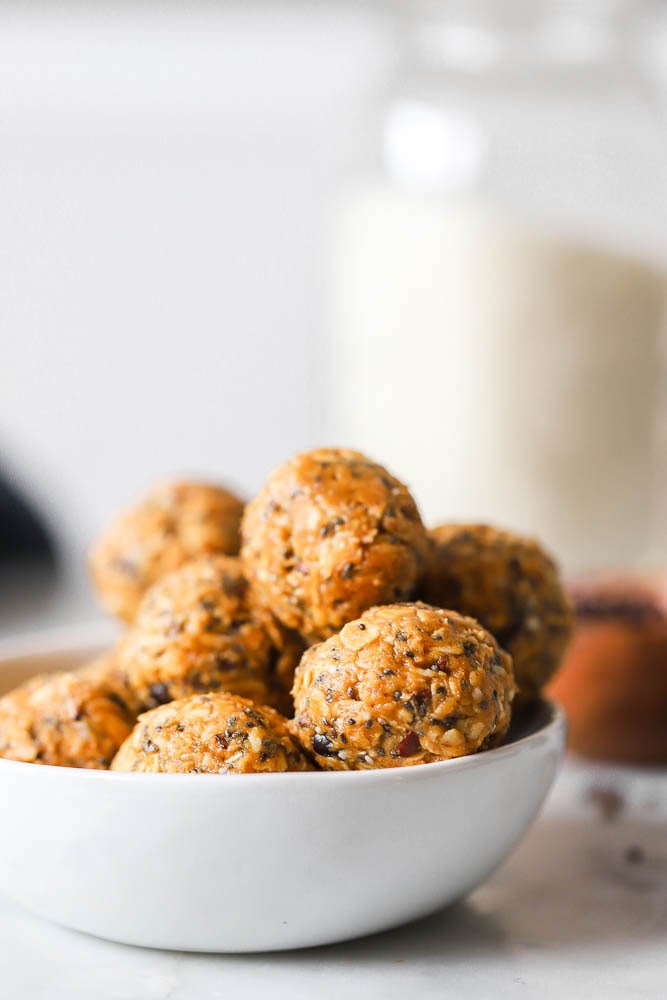 Peanut Butter Cookie Dough Bites
These naturally sweetened peanut butter cookie dough bites are the perfect sweet afternoon treat. Made with just 8 pantry-friendly ingredients, you can make these up in 10 minutes or less!
Get The Recipe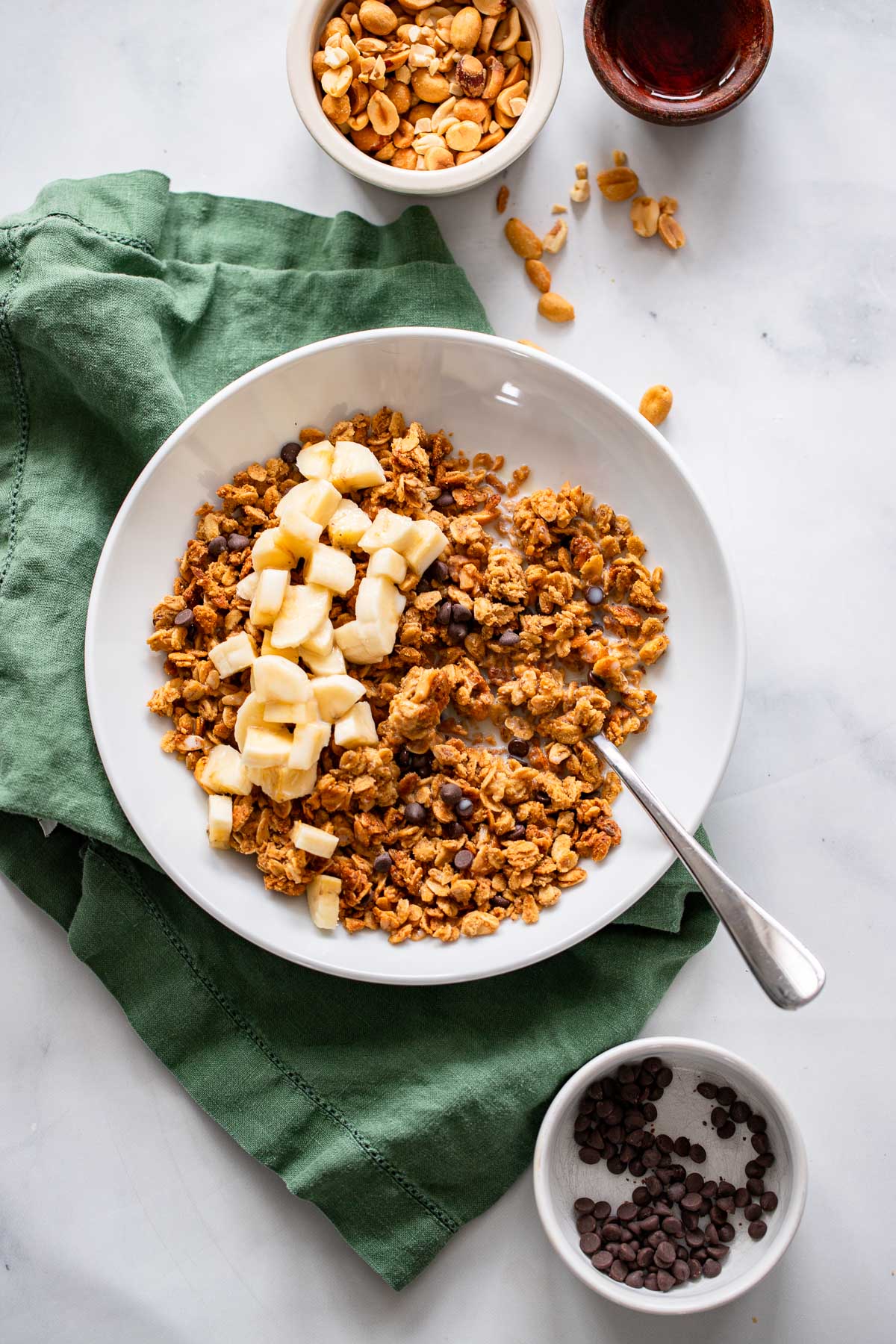 Healthy Peanut Butter Granola
No one can resist this healthy peanut butter granola with cocoa nibs, coconut, and hemp hearts. Serve with granola and fresh fruit for breakfast.
Get The Recipe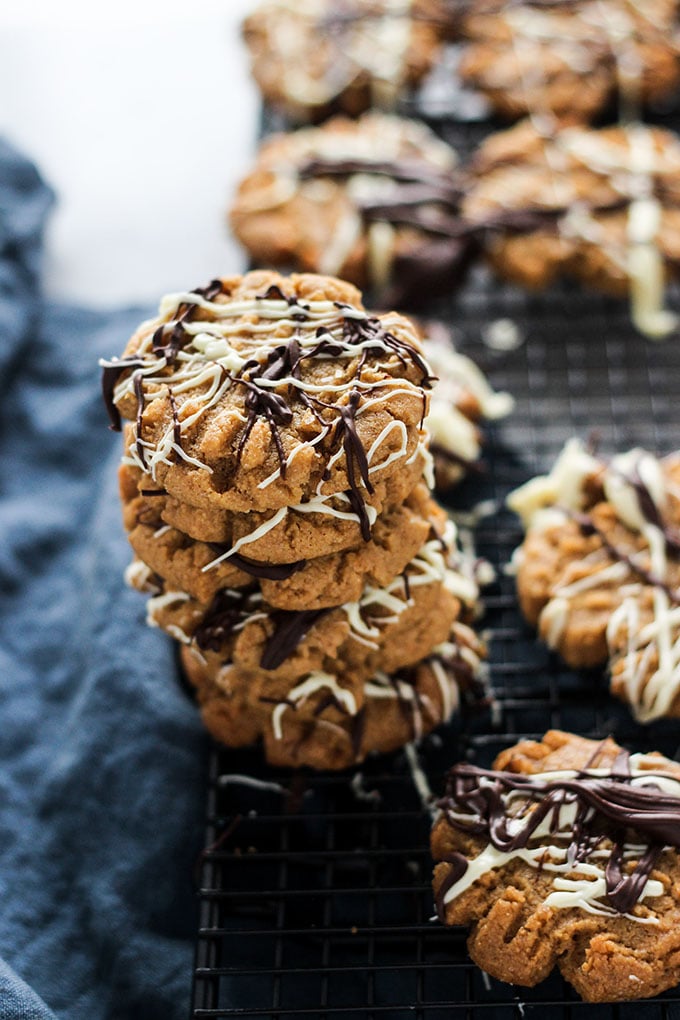 Vegan Peanut Butter Cookies
These simple vegan peanut butter cookies are sure to become a favorite Christmas cookie! Drizzle the cookies with dark and white chocolate for a pretty presentation.
Get The Recipe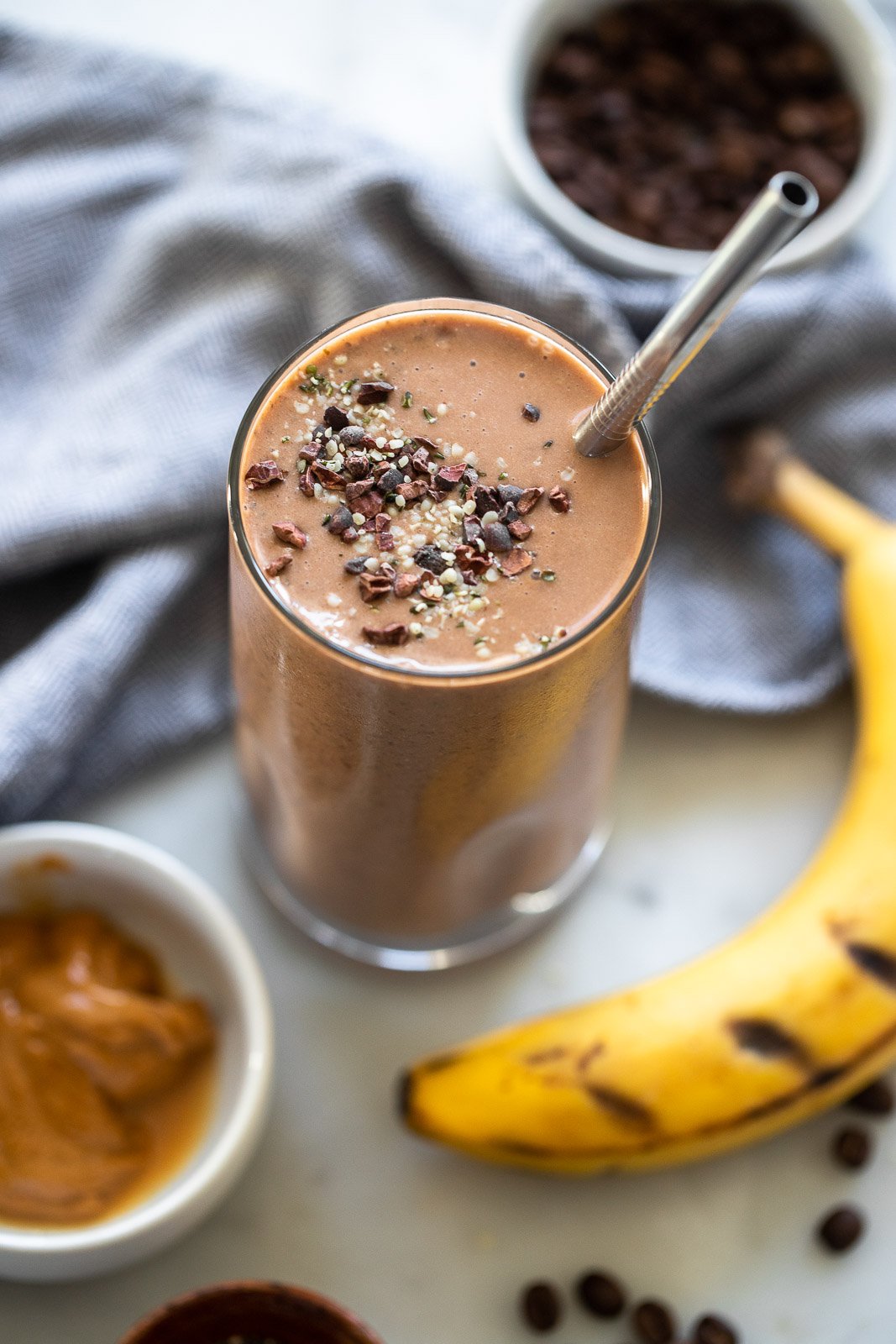 Peanut Butter Mocha Smoothie
What better way to kick start your day than with this yummy peanut butter mocha smoothie made with soy milk, banana, coffee, and vegan yogurt. 
Get The Recipe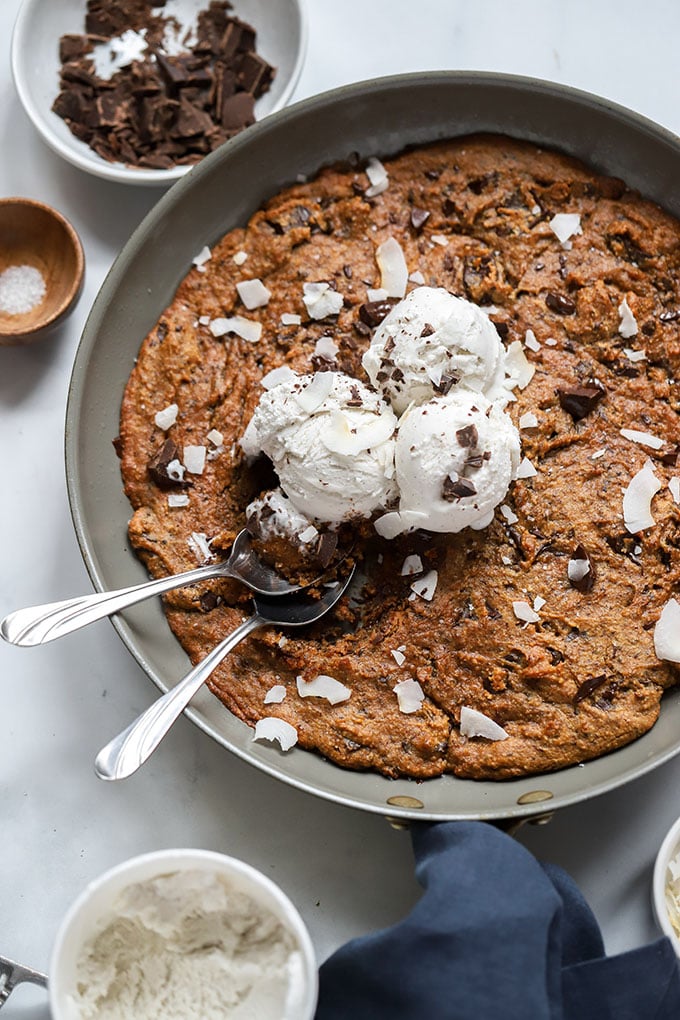 Peanut Butter Chocolate Chip Skillet Cookie
This peanut butter chocolate chip cookie skillet is a healthy-ish dessert that couldn't be easier to whip up! Made with simple ingredients you probably already have plus it's gluten free and vegan. #vegan #cookie #glutenfree
Get The Recipe

Peanut Butter Banana Popsicles
These vegan peanut butter banana popsicles are sure to please young and old alike! Nothing says summer like a delicious popsicle.
Get The Recipe

Peanut Butter Banana Oatmeal Bars
These peanut butter banana oatmeal bars are a delicious treat that is perfect for snacking. A yummy, vegan and gluten free snack that is super simple to whip up with <10 pantry-friendly ingredients that the entire family will enjoy. 
Get The Recipe
Savory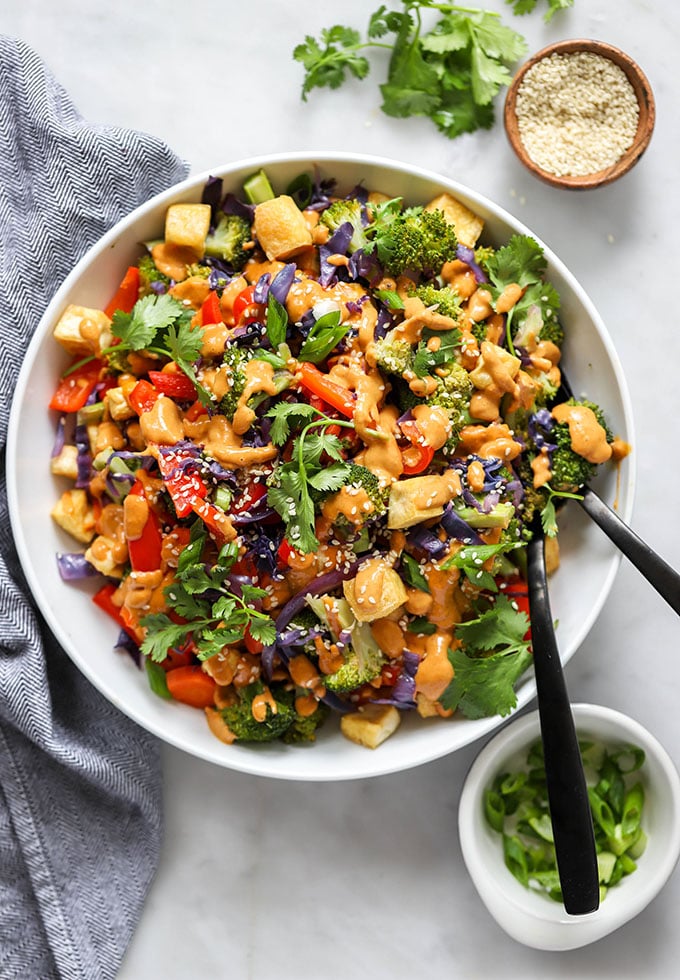 Tofu Stir Fry with Peanut Sauce
This tofu stir fry with peanut sauce makes an easy, healthy weeknight meal with lots of color and flavor. #vegan #plantbased
Get The Recipe

Tempeh Wrap with Peanut Sauce
Add lots of color and flavor to your packed lunch with this vegan tempeh wrap with peanut sauce that is super simple to make!
Get The Recipe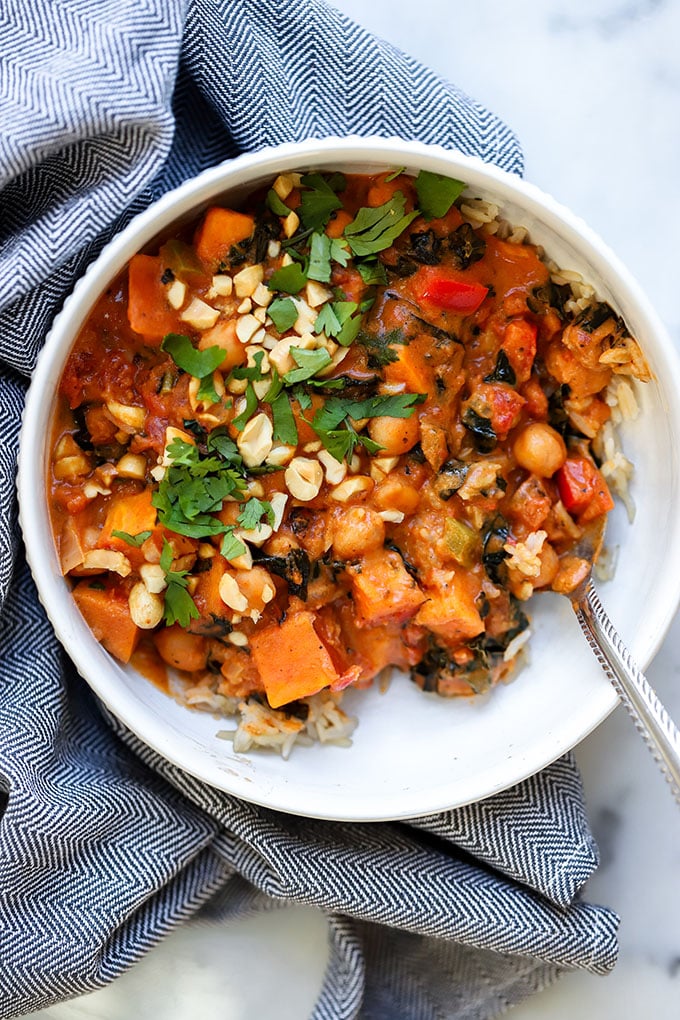 Vegan Peanut Curry with Chickpeas and Sweet Potato
Need a quick and simple dinner you can make in one pan? You're in luck because this vegan peanut curry with chickpeas and sweet potato is exactly that!
Get The Recipe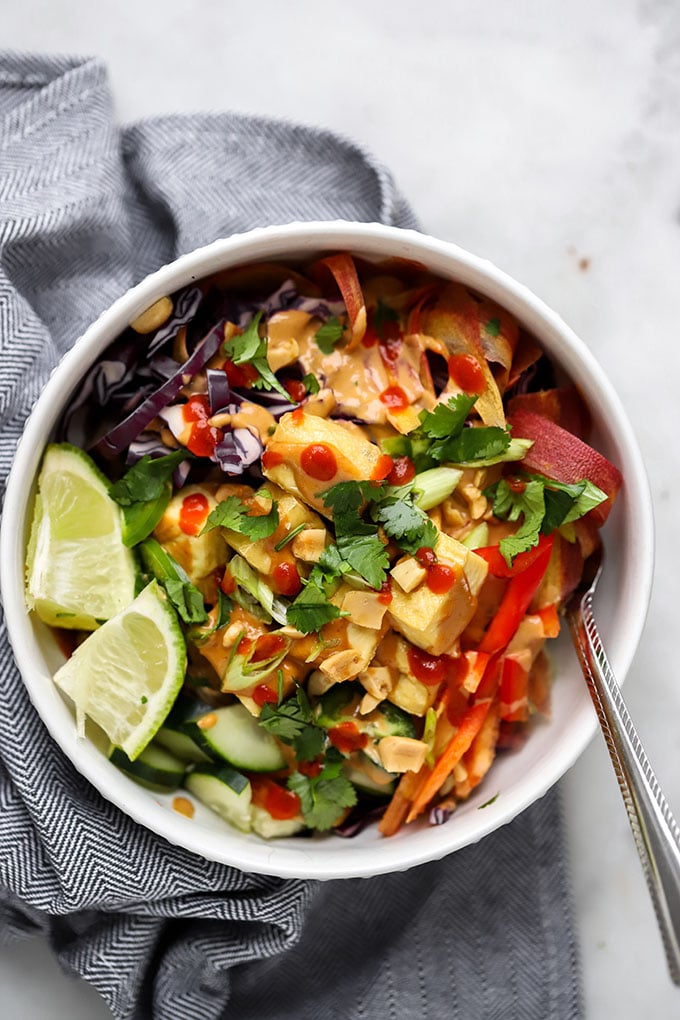 Rainbow Quinoa Salad with Peanut Dressing
This rainbow quinoa salad with peanut dressing is a delicious vegan and gluten free salad that is perfect for meal prep for lunches for the week. Full of flavor thanks to the easy peanut dressing and tons of color from all the veggies!
Get The Recipe