It's really annoying when you put the time and effort into achieving your desired weight loss, only to find that your tummy still looks and feels full and rounded.
If you experience regular bloating, you're not alone. The majority of women experience some form of the condition at some stage. Usually, you can blame the bloat on water retention, a build up of gas in your tummy or even constipation.
You may find that certain foods cause your tummy to puff up or you might notice that your jeans feel that little bit tighter just before your period is due. Whatever the cause is, bloating can be both aesthetically annoying AND uncomfortable.
Luckily, bloating can be treated, meaning that you'll finally be able to see the result of all the hard work you're putting into your weight loss and healthy lifestyle.
1. Be picky about what you put on your plate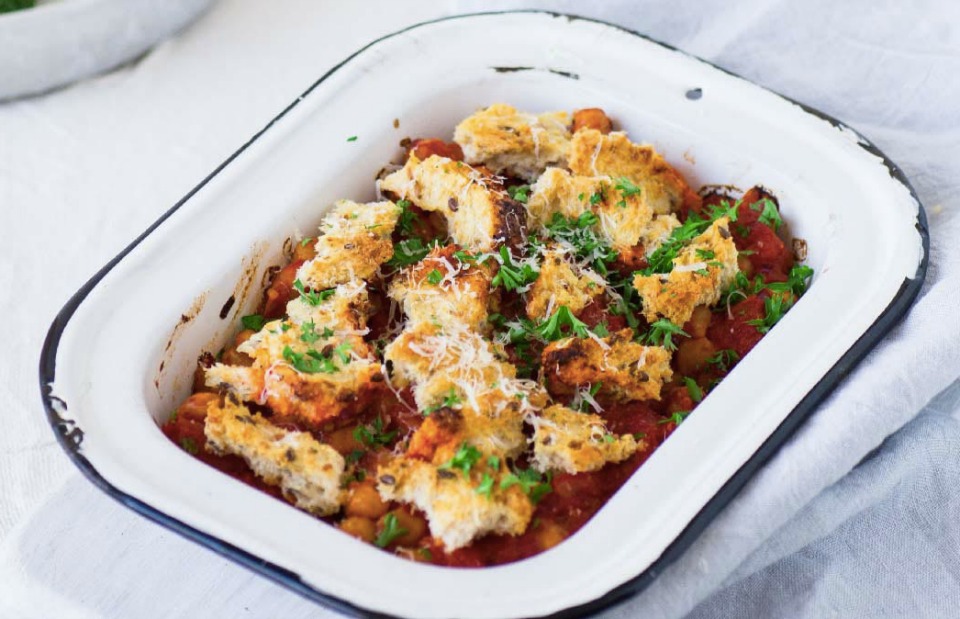 Heavy and carb-rich foods, especially those with a high GI, are the primary food-based cause of bloating. Try and steer clear of these kinds of foods and instead fill your plate with goodies like bananas, tomatoes, spinach and nuts. These foods are all high in potassium, which helps regulate the fluid levels in your body.
If you're a fan of tomatoes, try our Quick & Easy Tomato And Chickpea Bake (pictured above) recipe for dinner!
2. Shelf fizzy drinks
Fizzy drinks like soft drinks and mineral waters can cause your tummy to puff out, due to the carbonation. Soft drinks are best avoided when trying to lose weight anyway but if you're a fan of soda or mineral water, try alternating one glass of fizzy stuff for one of regular.
3. Assess your sweeteners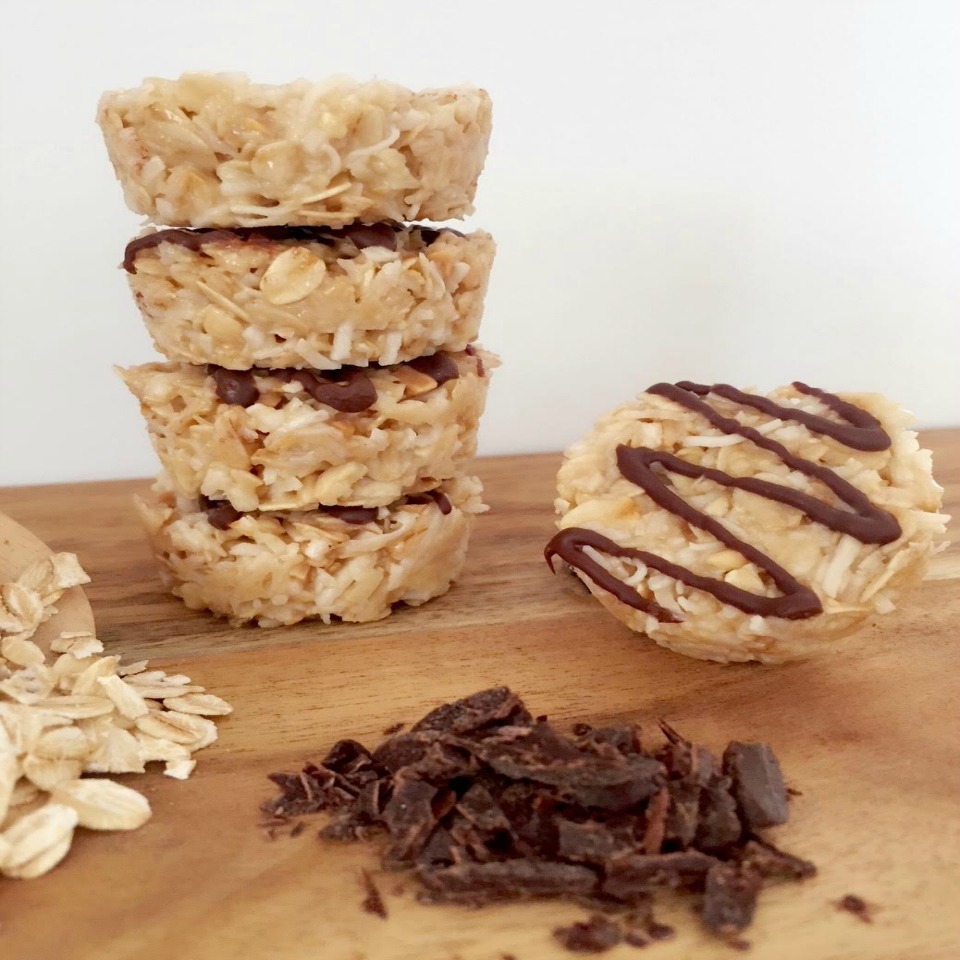 Artificial sweeteners found in many popular diet foods can cause some people to bloat quite severely due to the body's reaction to their consumption. The Healthy Mummy Smoothie range contains NO artificial sweeteners. Try using natural sweeteners such as honey and stevia in your sweet treats.
Our No Bake Honey Coconut Cookies (pictured above) are just 99 calories, so they're great, healthy alternative when you fancy something sweet!
4. Prepare for your period
If you tend to puff up right before your period is due, try upping your calcium and magnesium. Both nutrients have been found to have a positive impact on reducing PMS symptoms, including bloating. Here are a few things your period could tell you about your health.
5. Add parsley to your meals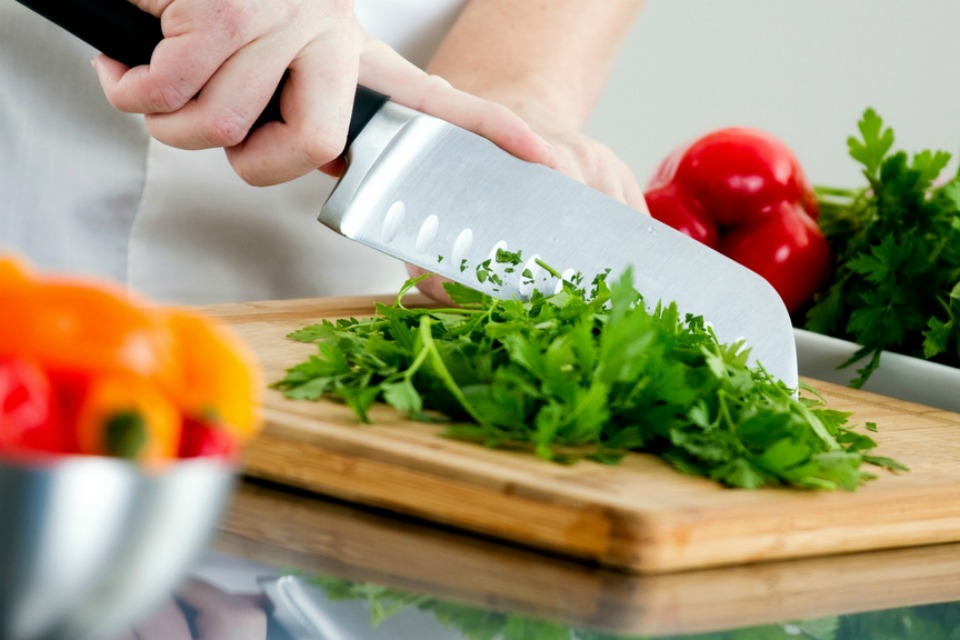 Parsley is a natural diuretic meaning that it helps relieve water retention. Sprinkle some through your salad or add to your main meals to reap the benefits.
6. Consider a probiotic
Probiotic supplements such as Inner Health Plus, are designed to keep your bowels regular and prevent bloating. Women with IBS are often encouraged to take a high potency probiotic to help relieve their symptoms, one of which is severe bloating. Try taking a tablet in the morning for good gut health.
7. Exercise regularly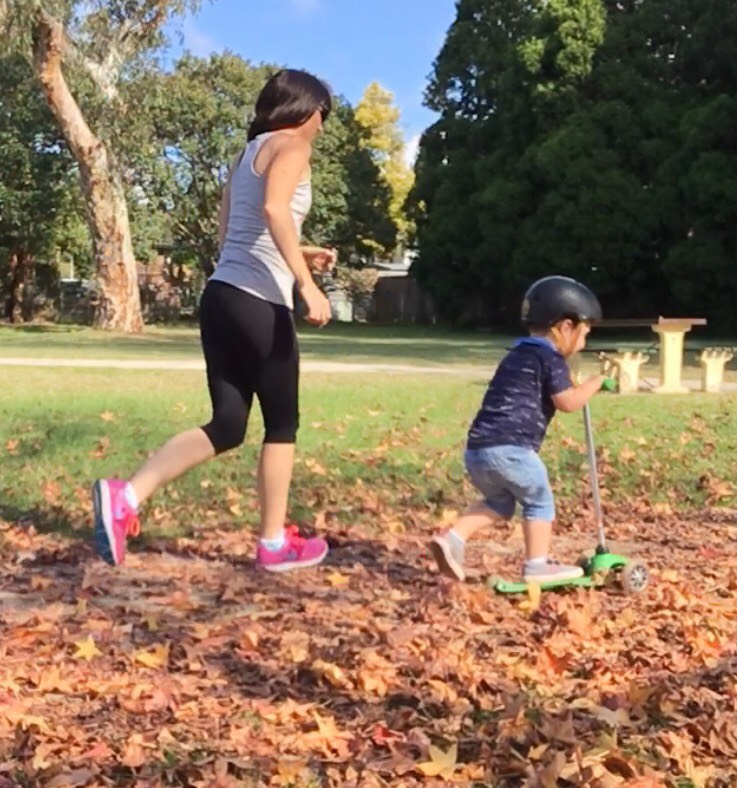 Exercise is great for digestion and effective digestion is the key to avoiding a puffy belly. Walking, jogging and swimming are all fantastic bloat beaters.
8. Sip a cup of tea
Peppermint and ginger tea are both wonderful to soothe sore tummies. If you're feeling bloated after a large meal, a cup of herbal tea can help de-puff quick smart.
9. Dose up on fibre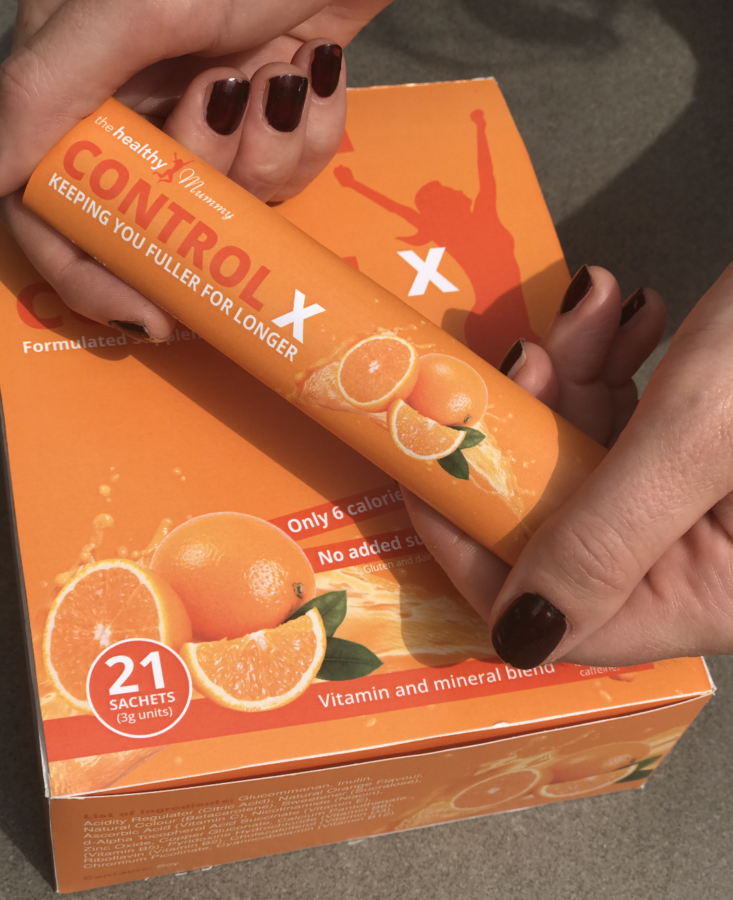 A regular intake of fibre can help prevent constipation and in turn, bloating. Try eating oats or bran or adding them to your Healthy Mummy smoothies or baked goods if you are severely lacking in fibre.
But note the new Control X is high in soluable fibre. We should be aiming for at least 30g of fibre per day. You can read the real mum reviews on Control X here
10. Drink up
Upping your water intake can help beat the bloat as water flushes waste and other nasties out of our systems. Try carrying a water bottle around with you or making sure you drink a big glass each time you have a meal or snack.
If you're struggling to drink enough water here are 5 ways you can get more of that essential H2O.
11.Healthy Mummy TUMMY Smoothie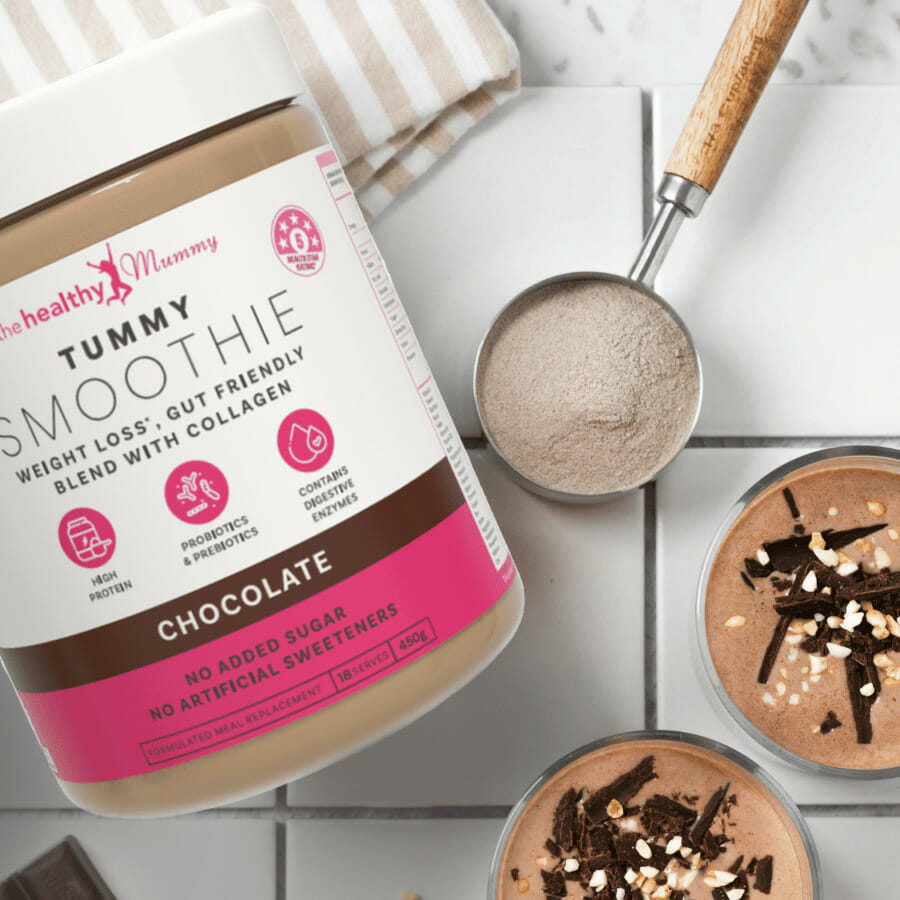 Our breakthrough Tummy Smoothie contains our unique Healthy Mummy Tummy Complex
It is scientifically designed for gut health, digestion, stomach and weight loss. It will aid with digestion and bloating and it tastes DELICIOUS – it is a creamy vanilla flavour. It is also high in fibre and protein and will help you feel fuller for longer!
This smoothie is also free from artificial sweeteners, fillers and caffeine. Check it out here
Real Mums TUMMY SMOOTHIE Reviews
Amy Atkinson, Tasmania
"I'm snacking less as it's keeping me fuller for longer," she says,  "I'm excited to see some massive results while using this."
Lauren Kolstad, ACT
"I liked that it has so much goodness in them to help with bloating and digestive function and I was definitely less bloated, fitting into my pants easier within a week and it tastes amazing."
Sascha Farley, NSW
"Without a doubt it helped with boating which I struggle with! My tummy felt more settled and flatter which is a huge win. "
Samara Syed, NSW
"The Tummy smoothie was absolutely delicious! It was very smooth in texture and goes well with all smoothies and snacks! 10 out of 10 for sure!!"
Emily Rose, QLD
"Bloating has been my biggest issue since forever! So I was excited to use the new Tummy Smoothie. I am so happy with the results after 2 weeks and my muffin top in my jeans has massively reduced – I will definitely be using long term"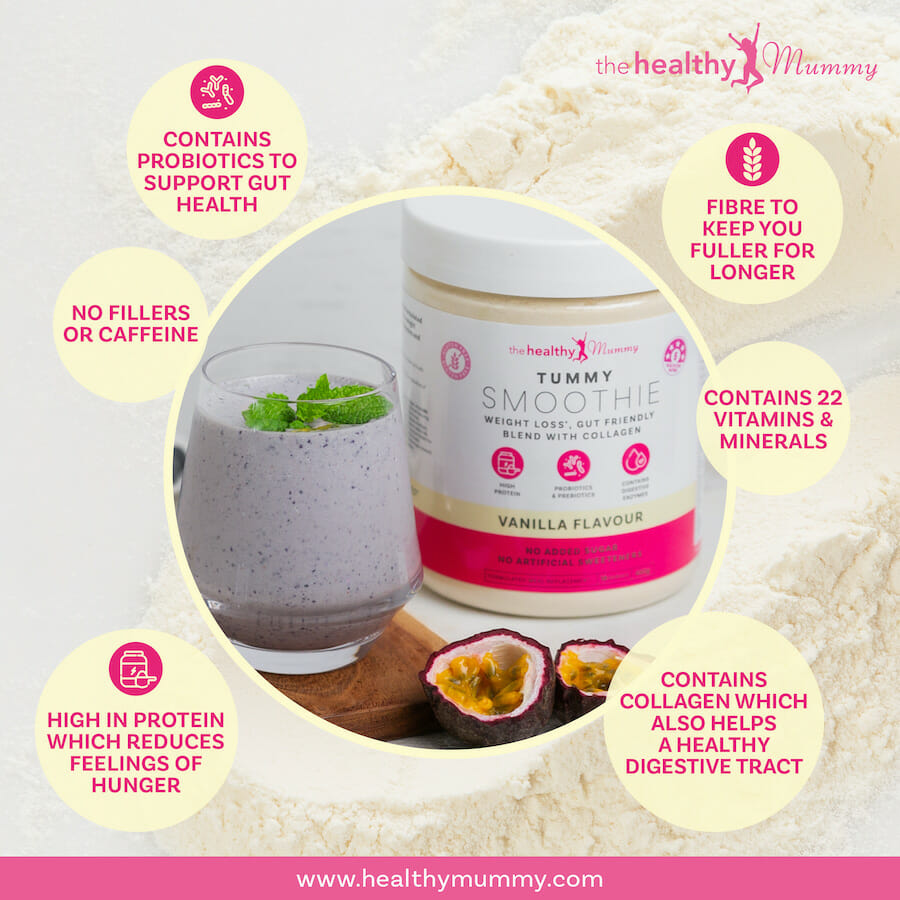 Are you ready to become a Healthy Mummy?
If you are want to beat the bloat, not to mention help improve your overall health and wellbeing, our 28 Day Weight Loss Challenge is an awesome program to check out.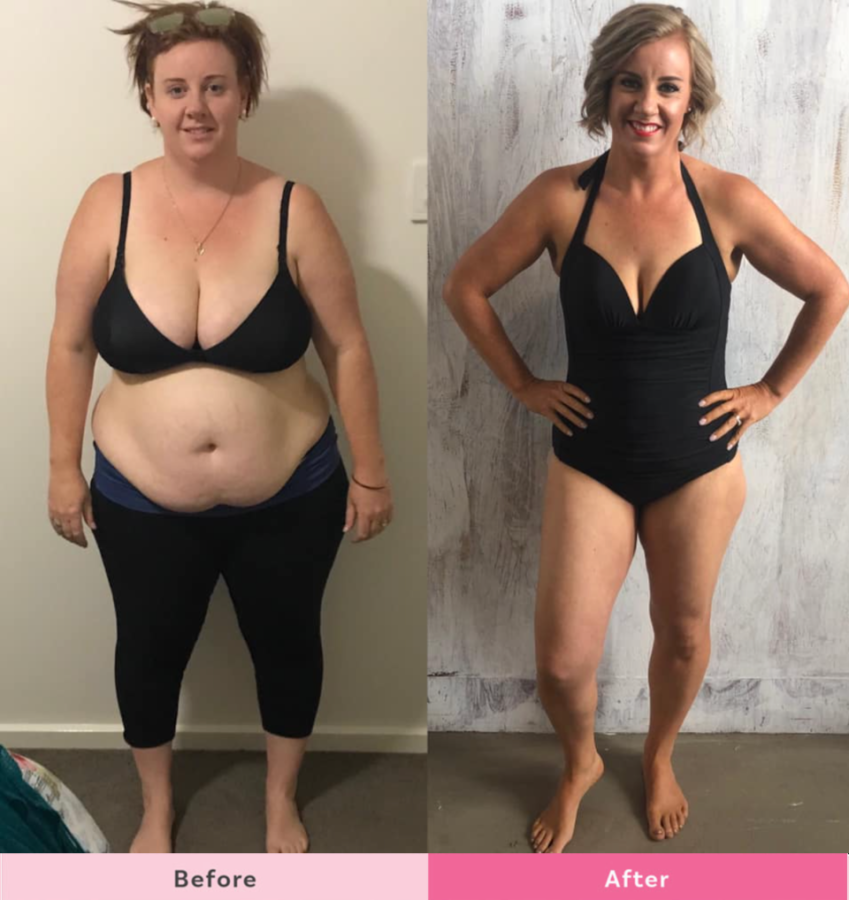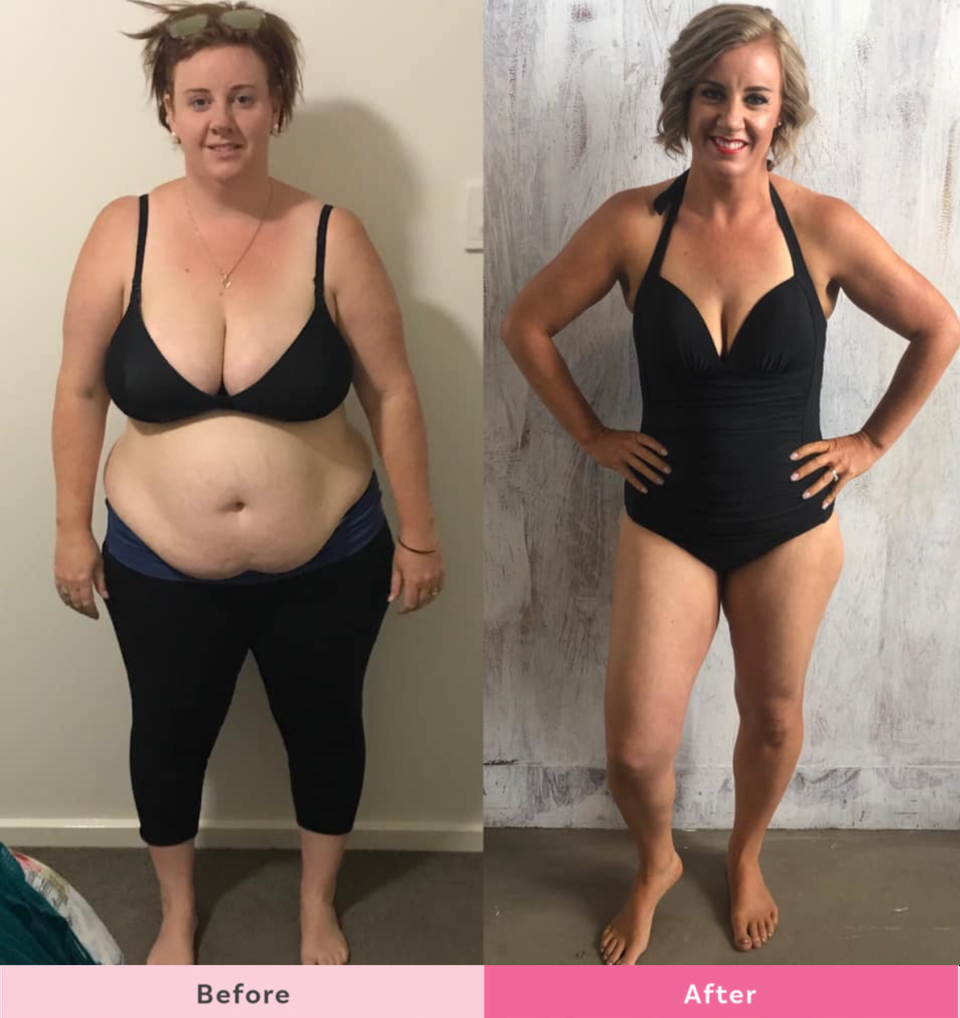 Other things that will help you with weight loss
Along with the list above there are other changes you can make in your diet to help you blast that belly fat and get a flat-belly. Some simple swaps will help you lose weight and get a toned tummy.
Swaps you can make include:
Switching fats – adding healthy fats into your diet like those found in avocado or omega fatty acids will not only help lose body fat but also has other health benefits. You can also consider switching out more monounsaturated fats for something like olive oil.
Switch the grains – swap out your white rice for brown rice or even quinoa and cut out the refined carbs that can be found in white bread or bagels and instead opt for whole grain alternatives.
Up the greens – best for overall health and for blasting belly fat is increasing your leafy green veggies such as kale or spinach even if you toss it in your morning smoothie if you're not a fan of the taste.
And our 28 Day Challenges have complete workouts to bust belly fat and get amazing results like 100,000's of mums on our Healthy Mummy programs
Health benefits of reducing abdominal fat
There are many benefits to losing weight around your mid-section besides getting those flat abs.
The fat around your belly is known as visceral fat as it's located around vital organs such as the liver, stomach and intestines. This type of fat is used to protect these organs but it can also influence hormones in your body and increase your risk for heart disease and type 2 diabetes.
Lowering your waist circumference will help lower your blood sugar and your chances of developing type 2 diabetes. Working towards a weight loss goal that focuses on your waistline will not only help you build your core muscles but prevent longer term health issues.
Read more:
5 ways to lose belly fat fast
How booze contributes to belly fat
5 lower belly exercises that work
10 best foods to beat tummy bloat
How can The Healthy Mummy help you with belly fat reduction?
We understand that losing weight (especially belly fat post baby) can be daunting.
This is why we created our 28 Day Weight Loss Challenge, where you can access healthy meal ideas, exercises and food planning tools to shed kilos in just four weeks.
Designed by mums for mums and will help you keep on track with your weight loss goals and make new healthy habits by following our meals plans, 6,000 recipes and over 600+ workout videos for all fitness levels – all on our app!
Our supportive community of mums from around Australia are also there in our exclusive online group to motivate you and share stories.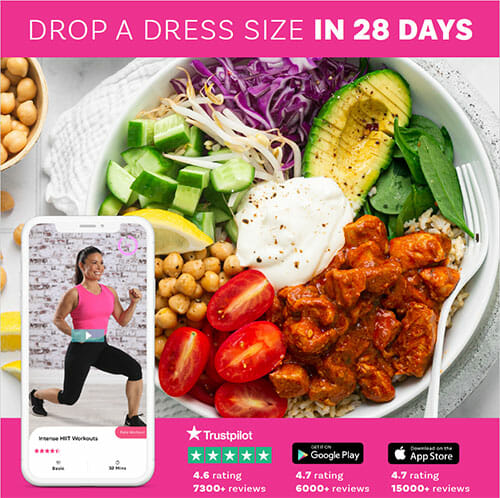 Ready to Drop a Dress Size in 28 Days?
Never Go Hungry
Our program offers NO 1200 calorie restrictions
Workout at Home
Follow guided training videos with expert fitness instructors (no equipment needed!)
Feel Supported 24/7
In our private support groups with other mums just like you!
Eat Delicious and Healthy Food
With family-friendly, weekly meal plans & over 6,000 easy recipes developed by nutritionists
No lock-in contracts, cancel anytime.